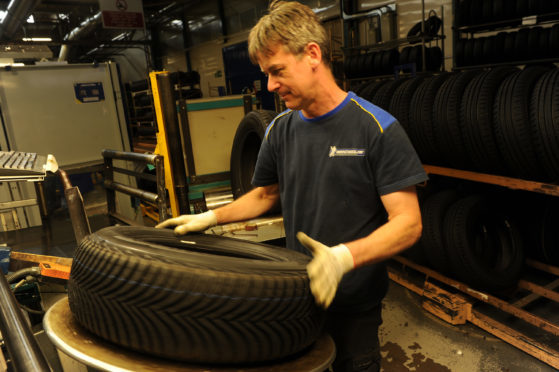 The UK's manufacturing sector does not have its troubles to seek.
As tyre manufacturer Michelin said it may have to cut production and jobs at its Dundee site, the Office for National Statistics released new figures showing a 0.2% contraction in manufacturing output in July.
That may not be a horrendous performance, but in the wider context it is a sector that is – at best – idling in neutral.
But given the circumstances in which companies are being forced to operate, the situation is hardly surprising.
Hundreds of Michelin Dundee jobs under threat as tyre production is cut
The most obvious issue having an impact on the sector is the prevailing political climate. First and foremost there's the unfolding disaster that is Brexit.
And then there's the question over how wider global trade networks will operate as President Trump continues with his policy of market disruption under the America First banner.
And for those companies who can make a margin, they are inevitably seeing them squeezed.
In the circumstances, it is nigh on impossible for firms to shape and implement a coherent medium to long-term strategy.
Michelin is long enough in the tooth to have weathered many economic and political cycles.
It is a world class manufacturer and, as such, resilience is encoded into its DNA for when times are hard. The Dundee site also has that attribute at its core.
It was once earmarked for closure but fought back to become one of the most efficient and invested-in sites within the wider Michelin Group.
The Dundee factory is now facing renewed uncertainty and there will be painful moments ahead as staff – many of whom will have spent their entire career at the Baldovie works – leave the business.
But, encouragingly, no one is suggesting there is not a future for Michelin Dundee.
It is a site that will continue to pump out millions of tyres for the forseeable future.
And while hard decisions may be taken in the months to come, the main focus right now has to be on ensuring the long-term viability of the site.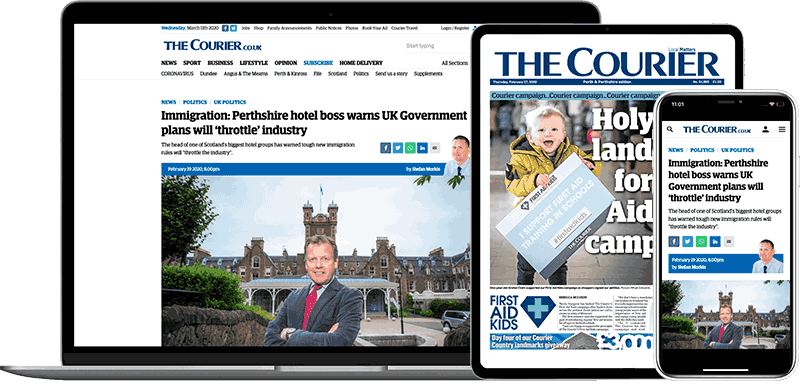 Help support quality local journalism … become a digital subscriber to The Courier
For as little as £5.99 a month you can access all of our content, including Premium articles.
Subscribe