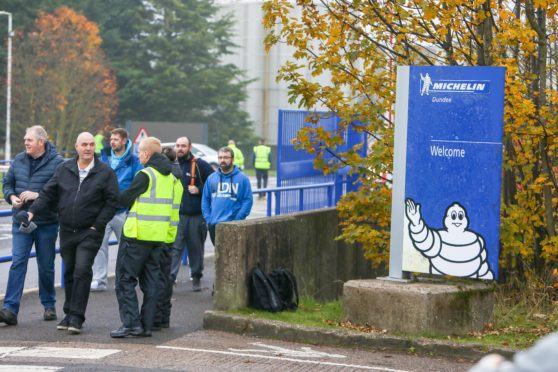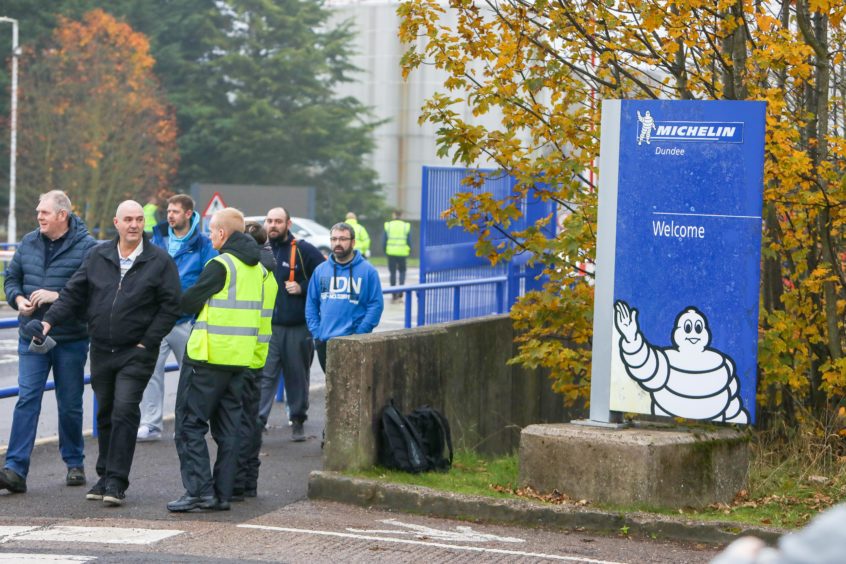 So now we know.
The tyre presses at Michelin Dundee will fall silent in 2020 after almost 50 years of continuous production.
Whatever faint glimmer of hope workers may have had that Baldovie could rise phoenix-like from the ashes of last month's devastating closure decision has been extinguished.
That there will be no U-turn on production is not a surprise – Michelin essentially said last month that Dundee was producing a square peg tyre while the market was looking for a round hole.
So far, so little comfort for the 845-strong workforce still reeling after the rug was so suddenly and shockingly pulled from under them last month.
Since then the Michelin Dundee Action Group (MDAG) has been putting together plans to deliver a prosperous new future for the site.
Michelin Dundee future: What do factory workers make of the plans?
While I applaud those efforts, the bald truth is the highly skilled labour force at Baldovie cannot yet hang their hats – let alone their mortgages – on the repurposing proposals presented yesterday by Economy Secretary Derek Mackay.
However, credit where it is due.
In very short order and in the face of a problem with no obvious or easy solution, MDAG and its partners came up with a vision to retain and grow economic activity at Baldovie and keep Michelin's name alive in the city.
That is a feat in itself and the vision – to create a manufacturing, training and research hub focused on driving forward the low-carbon economy of the future – is exciting and ambitious and has significant potential to create new work.
'Best of a bad situation' as Scotland-Michelin Alliance looks to future of Dundee site
But let's not kid ourselves. What we have is a very long way from being a coherent, costed and deliverable plan to rebuild Baldovie and workers mustn't be given false hope.
In the weeks ahead I hope to see a significant amount of flesh added to the bones of this Michelin 2.0 proposal, and a robust financial framework put around it.
I understand MDAG and Michelin will need space and time to turn talk into concrete actions but I hope they keep in mind that for Michelin Dundee and its workers, time is an ever-decreasing commodity.
And if confidence is to be maintained, the move to delivery must come sooner rather than later.