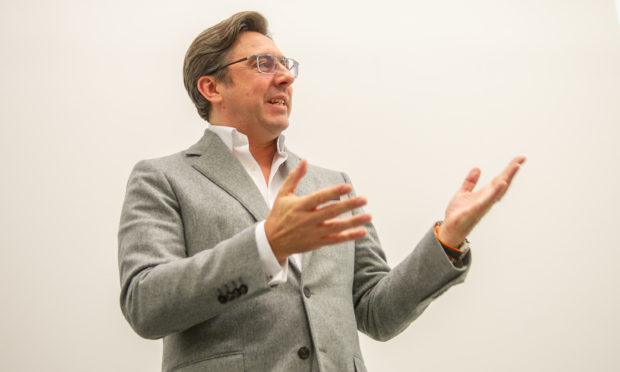 The chief executive of Dundee-based life sciences firm Exscientia urged budding entrepreneurs to "think globally" in a masterclass at Dundee University.
Professor Andrew Hopkins outlined the rapid growth of the company, which has won several multi-million-pound deals with global pharmaceutical firms.
He highlighted the need for persistence in building a business that set out to disrupt the industry.
The former Pfizer scientist said combining artificial intelligence (AI) with human management had put the firm on a "phenomenal" growth curve.
Mr Hopkins said the firm had been founded by three people with a credit card in a coffee shop.
The ability to hire computing capacity had been a key factor in the success of the business and he said the team had decided not to go down the venture capital route.
He said: "The venture capital route does work but it might not allow a company to grow to scale.
"Venture capitalists can also have an expectation that a business type would locate in a certain area such as Silicon Valley or, in the case of life science companies, Cambridge."
The company's working model, combining AI and human skills, had shown it delivers results five times faster than traditional methods.
This gives around 30% cost saving per drug launch, resulting in higher peak sales, faster peak sales and a higher market share.
For entrepreneurs, Mr Hopkins said it is important to "hire people smarter than you" and from the start, it was key to think globally.
He added: "Engage with people early – your customers are your best teachers.
"What customers care about is if you can solve their problem, no matter where you are located and you need to be open to opportunity.
"You have to be dogged in your persistence.
"For example look at other applications for your technology that you may not have considered."
Mr Hopkins concluded by urging entrepreneurs to "enjoy the journey."
jimillar@thecourier.co.uk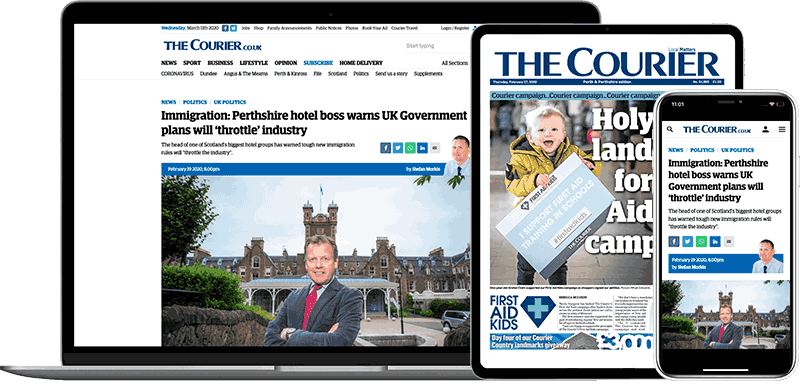 Help support quality local journalism … become a digital subscriber to The Courier
For as little as £5.99 a month you can access all of our content, including Premium articles.
Subscribe