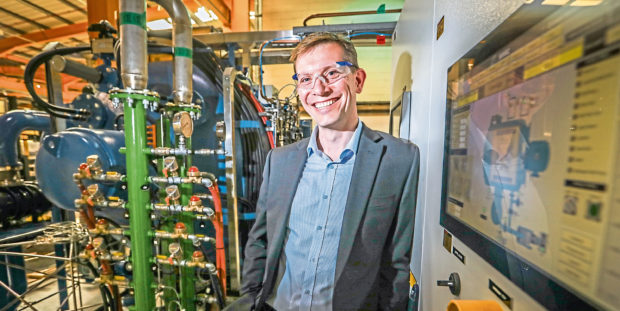 A Dundee based turbine component repair company has shrugged off Brexit concerns and posted posted increased sales of more than 10%.ATL Turbine Services saw sales grow from £6.5 million in 2018, to £7.2m for the year ending June 30 2019.
Pre-tax profit rose from £1m in 2018 to £1.5m over the period.
Based in Piper Street, ATL services the marine, civil aviation, defence aviation and industrial sectors.
It refurbishes parts to a fully restored condition, giving them the same integrity and durability as new components.
Chief executive, Dale Harris, said: "ATL continues to deliver robust financial performance and sustainable growth.
"Over the last 12 months we added new clients to our portfolio, recruited 11 new employees and continued a major programme of investment in our facilities and process equipment.
"I'm particularly pleased that we further developed and grew our international sales despite the constant uncertainty surrounding Brexit."
The company has also just secured a significant five year contract with a major aerospace original equipment manufacturer, estimated to be worth £5m over the contract term,.
The contract will result in additional recruitment over the coming months.
Mr Harris added: "It's thanks to the dedication and customer focus of our team that we continue to grow and perform as we do.
"ATL continues to demonstrate a healthy pipeline of work, has excellent long-term customer relationships and remains well positioned for ongoing growth."
In May this year, the company dramatically increased its capacity by 50% with the purchase of a £400,000 furnace.
Further investment of £80,000 to replace a computer measuring machine allowed testing of component tolerance to a far higher level.
Over the reporting period, satffing numbers at ATL rose by 16% to 78 people, with salaries and associated costs coming to £2.6m.
The UK proved to be the largest market for the company accounting for £5m in sales, while the rest of the world brought in £2.1m.
ATL specialises in late life turbines and operates in more than a dozen countries worldwide, delivering to clients including Rolls-Royce, MTU and a number of smaller independents.
jimillar@thecourier.co.uk