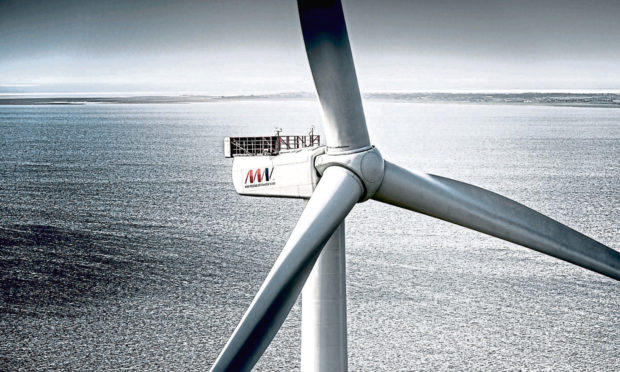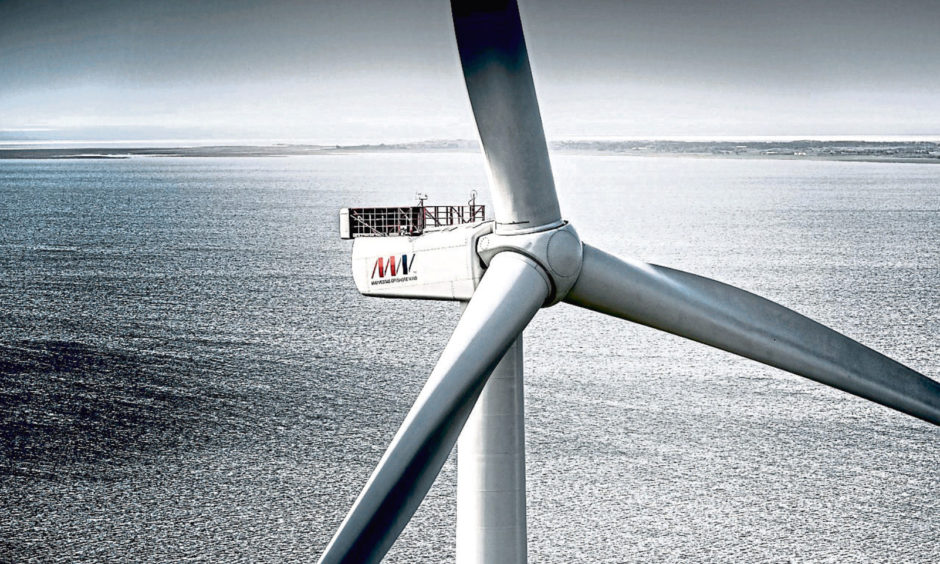 The boss of Perth-based energy giant SSE has called on the Government to go "harder and faster" on wind power to achieve its net zero aims by 2050.
Wet and windy weather helped SSE produced more power than expected from its wind turbines this year.
The firm's renewables arm is planning to build Scotland's largest wind-farm, Seagreen, off the Angus coast.
SSE chief executive Alistair Phillips-Davies said the most recent offshore wind auctions achieved record low prices and more projects could be built quickly to help decarbonise the UK's power generation.
He said the next government must end a de facto ban on building new onshore wind farms in England, a form of power that is cheaper than offshore.
He said: "The climate emergency needs action now and offshore wind has proven itself to be one of the most cost effective ways this country can decarbonise and get on the road to Net Zero.
"Coupled with lifting the moratorium on onshore, the next Government could deliver at least another 10GW of clean, green energy, before the end of its term – enough to power over seven million homes.
"SSE is committed to investing in low carbon infrastructure and the next five years are critical if the UK is to take climate action."
As well as the Seagreen project, SSE also won contracts to build the UK's largest offshore wind farm to-date, at Doggerbank off the east coast of England.
In a statement with the firm's half-year results, SSE said plans to sell its retail business to Ovo Energy were on track.
The £500 million transaction – which will include the contact centre in Perth – is currently being considered by the Competition and Markets Authority.
SSE said its adjusting operating profit was up 14% to £491.9m, excluding its SSE Energy Services and gas production assets which are held for sale.
Generally wet and windy weather since September has resulted in renewable output for the year slightly ahead of plan with SSE Renewables' operating profit at £149.9m.
SSE swung from a £285m pre-tax loss in the first six months of 2018 to a £129m profit this year.
The firm invested £446m in its regulated electricity networks and renewable energy.
Gas and electricity customer accounts were at 5.6 million at the end of September – a drop of almost 200,000 in the six month period.
rmclaren@thecourier.co.uk