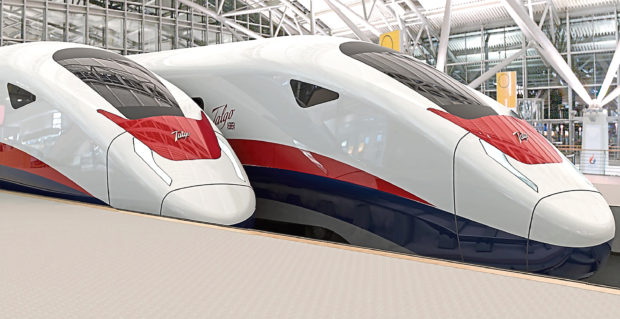 Train manufacturer Talgo has defended opening its UK head office in Chesterfield – almost 300 miles from its planned £40 million factory in Fife.
The Spanish firm is intending to create a base at Longannet, near Kincardine, which could bring more than 1,000 jobs to the region as it wins contracts for lightweight trains.
The firm has products deployed in 44 countries and signed a jointly-agreed framework deal with Scottish Enterprise and Transport Scotland at the end of last month for its Fife site.
Talgo has now announced it has established its UK headquarters around 280 miles away at Barrow Hill Roundhouse.
It will also be the location for Talgo's innovation centre which will be the focal point for research and development.
A spokesman for the firm said the train company wanted a central location for its "all Britain" strategy for its supply chain but the main workforce will be based in Fife.
He said: "Barrow Hill Roundhouse, near Chesterfield, will host a small administrative head office, located centrally to the UK.
"We think that the benefits of a two-site approach are self-evident.
"By basing a small team at Barrow Hill, administrative functions will be closer to a wider range of suppliers and partners – generating greater efficiencies and opportunities for more people."
He said the UK set up would be similar to its structure in Spain.
"This is not dissimilar to Talgo's situation in Spain – where a head office in Madrid is a similar distance from the factory at Miranda de Ebro," he added.
"We envisage that there will be regular interaction between Barrow Hill and Longannet, with staff spending time at both sites.
"We also expect to spend time with a range of educational/Research and Development establishments, and the supply-chain across the UK."
rmclaren@thecourier.co.uk