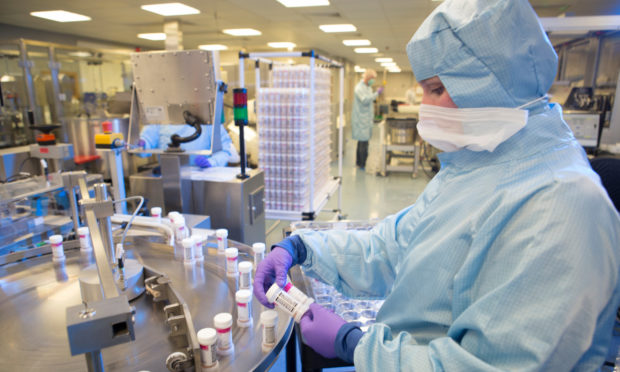 A Dundee -based life sciences company that makes medical testing products, has seen pre-tax profits rise.
Axis-Shield Diagnostics, based in the city's Technology Park, saw a 33% rise in pre-tax profits from £6.1 million in 2017, to £8.3m for the year ending December 31 2018.
However, turnover fell by 6% from £25.5m in 2017, to £24m last year.
In the company's annual report, director David Bond said: "Turnover reduced as royalty income is no longer receivable on intercompany revenues, however the company has seen an additional £1.2m revenues from a new launched product in 2018."
Mr Bond also revealed that with 96% of the company's revenues designated in US dollars, the weakening of the pound during the reporting period had favourable impacted the company's profit and loss account.
The company makes medical testing kits for diseases such as cardiovascular disease, diabetes, rheumatoid arthritis and sepsis.
The number of staff fell over the period, from 136 in 2017 to 130, with four employed in sales, 33 in research and development, 75 in production and 18 in administrative roles.
Salaries and associated costs fell from £5.5m in 2017, to £5.3m in last year, a decrease of 4.2%.
The reduction in staff numbers brought redundancy costs of more than £700,000.
The company is a wholly owned subsidiary of Axis-Shield Limited, which in turn is a subsidiary of US firm Abbott Laboratories.
jimillar@thecourier.co.uk