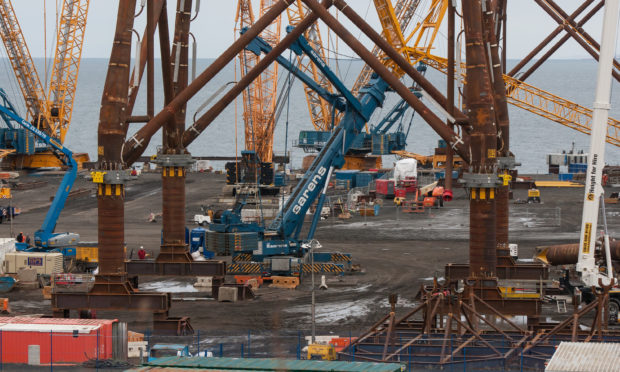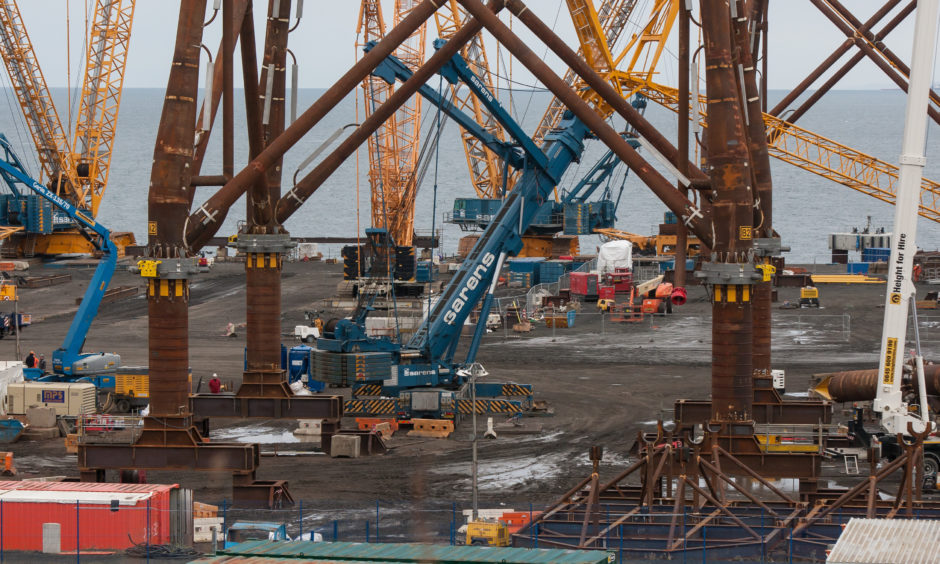 The news that Fife firm BiFab is to manufacture some of the turbine jackets for the £2 billion Neart Na Gaoithe (NnG) offshore wind project received a mixed reaction from unions.
GMB Scotland secretary Gary Smith said BiFab's share of the work – manufacturing eight of the 54 jackets for the Firth of Forth project – "doesn't look good enough".
There is currently just a handful of staff at BiFab's Fife yards in Methil and Burntisland. The firm also has premises at Arnish on the Isle of Lewis.
He said: "The yards in Fife have been lying almost empty for 18 months so something is better than nothing, but it's hardly the green jobs revolution.
"The overwhelming majority of a contract based just 10 miles from the Fife coast will be delivered over 7,000 miles away in Indonesia.
"If our politicians can't see the problem in that then we've got no chance of building a meaningful renewables manufacturing sector.
"It's also troubling to hear EDF claim Scotland doesn't have the sufficient skills and contractors to build for all aspects of offshore wind construction.
"What has been happening in the 12 years since we were promised the Saudi Arabia of renewables?
"We need detail. What will be our economic share of the total project value? How many jobs will be supported and for how long? What will this mean for the Arnish yard where redundancies have been steady since the wind down of the Moray East contract?
"Based on this morning's reports, it doesn't look good enough."
Unite Scottish Secretary Pat Rafferty claimed that if the unions hadn't campaigned then the likelihood was no work from NnG would have come to BiFab.
He said: "Unite Scotland welcomes EDF's confirmation that around eight jackets will be built in Fife and that jobs will be created at the Port of Dundee and Eyemouth Harbour through the NnG project.
"This work can provide a manufacturing footing for the BiFab yards to build on but greater support from the Scottish and UK Governments to ensure more work and investment is secured there is absolutely vital.
"The shameful reality is that if it were not for the work of the trade union led campaign to ensure BiFab secured work from the NnG project then in all likelihood there would have been no work going to the yards.
"Also, there is no clarity so far on what work, if any, will go to the Arnish yard which has served the vast majority of its workers with redundancy notices due to the lack of contracts."
"As we have been warning for months now the fact that the vast majority of the jackets are to be built in Indonesia and then transported back to Dundee and Fife must be a source of national embarrassment for the Scottish and UK Governments.
"EDF Renewables have also claimed that Scotland doesn't have all the skills and contractors to be able to bid in all aspects of wind farm construction.
"While we don't share this analysis, what is abundantly clear is that the renewables strategy specifically in relation to direct job creation and growing Scotland's manufacturing capacity is a shambles."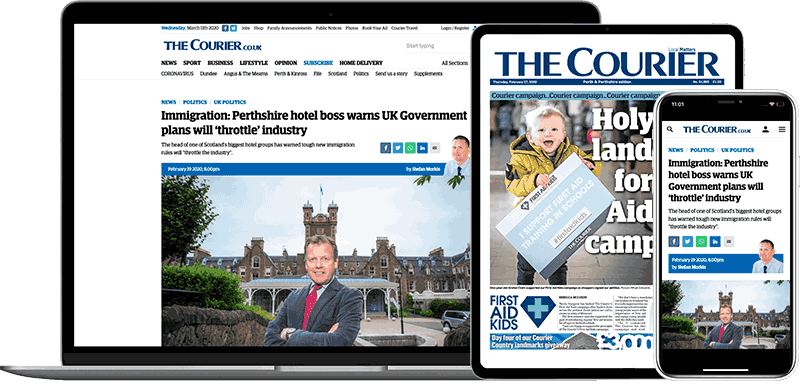 Help support quality local journalism … become a digital subscriber to The Courier
For as little as £5.99 a month you can access all of our content, including Premium articles.
Subscribe