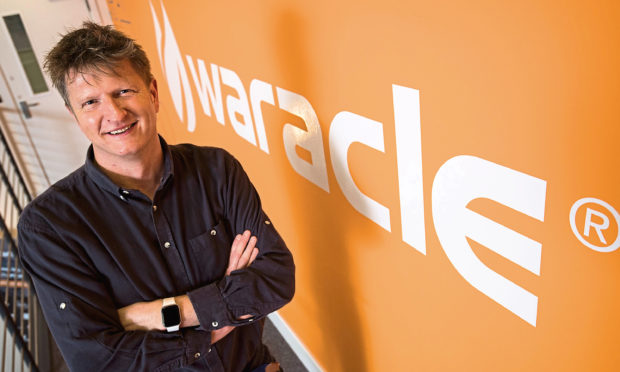 Dundee tech firm Waracle hopes to almost double its city workforce after receiving a £4.8 million investment.
Waracle is one of the UK's largest mobile app developers with a workforce of around 150 staff, including 50 in Dundee.
The Bash Street firm's chief executive Chris Martin said the investment from BGF would help fund expansion plans in England and internationally.
"We intend to continue to grow in Scotland we can do that self-funded," he said.
"But we want to expand in England and build on the success of our recent move to London.
"To go faster in England we are going to look at some acquisitions.
"We are also investigating expansion into the States next year, perhaps in Boston as there are good opportunities there."
Waracle works with some of the UK's largest businesses across sectors including fintech, digital health and energy.
It supports cutting edge technologies such as the Internet of Things, augmented reality and voice.
Mr Martin said the investment was "good news" for Dundee, as he expected the firm's geographic growth would lead to more staff in the city.
"Waracle's HQ will stay in Dundee and I'm guessing that in the next couple of years there will be an additional 40 jobs in Dundee. There will be supporting back office jobs based in Dundee as well.
"It's not going to be easy recruiting these jobs in Dundee.
"We need more software developers coming out of our universities, not just games developers."
He added: "We want to make the world healthier, wealthier and greener. We want to do work we thing will have a social impact and we can be proud of."
BGF was founded in 2011 by Barclays, HSBC, Lloyds Bank, Royal Bank of Scotland and Standard Chartered banks, in the wake of the 2008 financial crisis to provide small-to-medium sized businesses with financial investment.
It has since invested more than £2 billion in over 300 companies, making it the most active investor in the UK. It never takes more than a 40% equity stake in a company.
Richard Pugh, an investor at BGF, said: "We're delighted to welcome Waracle to the BGF portfolio, a business which has cultivated a fantastic reputation with a rapidly-growing blue-chip client base and is supported by a great team.
"We're also proud to make our first investment in Dundee, an important part of the country for BGF and a hub of innovation and talent across a number of sectors that we're keen to work with in the future."
Waracle also has offices in Glasgow and Edinburgh.
rmclaren@thecourier.co.uk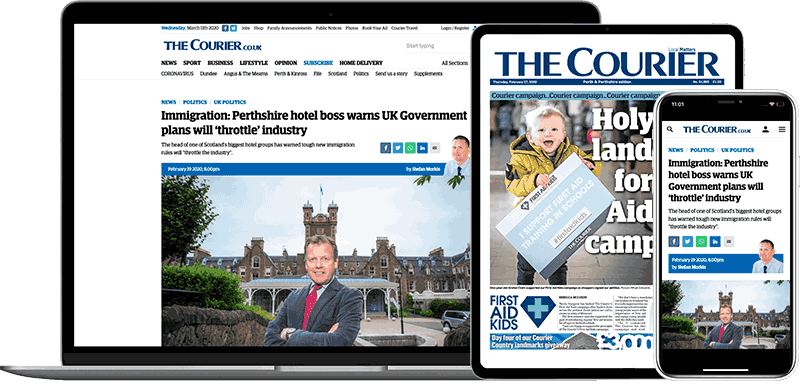 Help support quality local journalism … become a digital subscriber to The Courier
For as little as £5.99 a month you can access all of our content, including Premium articles.
Subscribe