Perth department store Beales could be sold amid 'challenging retail market'
The group that owns Perth department store Beales has put itself up for sale as the firm looks at refinancing options.
Beales occupies much of the building in St John Street that used to be home to Perth's flagship department store McEwens, which fell into administration in 2016.
Beales opened its Perth outlet – its only branch in Scotland – in November 2017. See video above this story.
Today the firm, which operates 22 stores in Britain, said it is looking at options to "deliver a sustainable business model for the future".
It has launched a formal sale process as part of a strategic and financial review being led by KPMG, though a sale is just one option under consideration.
It is also looking at refinancing its debt and trying to reduce rents with landlords.
Beales said it "continues to acclimatise to the ever-changing landscape and challenges of the retail market".
The group is looking for investment to "deliver a sustainable business model for the future" including cost-saving measures and a refocus on homewares, small domestic appliances, fashion accessories and shoes.
The demise of McEwens in March 2016 – with the loss of more than 100 jobs – sent shockwaves through the Perth retail landscape, having been a stalwart of business life in the city for decades.
Beales, which was founded in 1881 by John Elmes Beale, employs around 1,300 staff and another 300 in concessions within its 22 stores.
It was sold in a management buy-out to group chief executive Anthony Brown in October last year.
While it is reportedly looking at a small number of store closures and moves to slash rents, the group said it also wants to look at buying sites to expand a format that has seen early successes in its new Fareham branch.
Beales launched a strategy overhaul in early 2019 to revamp its ranges, which it said is showing "significant sales improvements".
But the retail sector – and department store chains in particular – is being hit hard by tough trading conditions.
Debenhams saw its lenders seize control of the company in April following its collapse into administration.
Last year Beale Limited recorded a pre-tax loss of more than £3 million on sales of £48m for the year ending March 31 2019.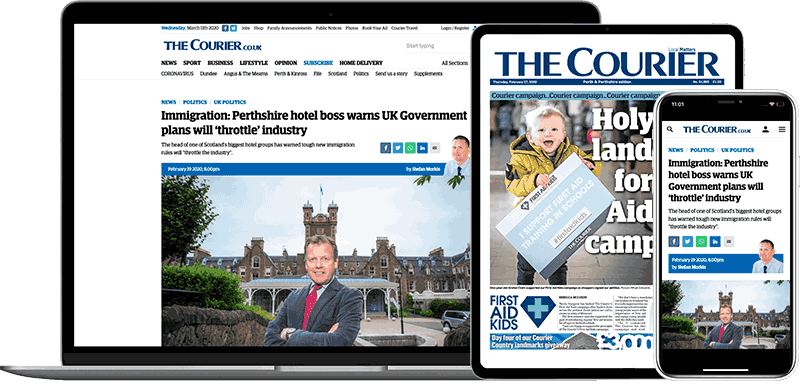 Help support quality local journalism … become a digital subscriber to The Courier
For as little as £5.99 a month you can access all of our content, including Premium articles.
Subscribe