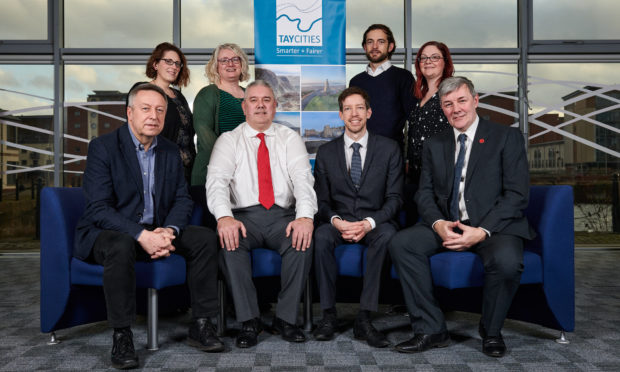 A series of events and workshops are scheduled to take place across Tayside in February as part of the Tay Cities Business Month.
The programme is aimed at individuals and organisations looking to start up or grow a business, learn new skills, build networks, find inspiration or gain a competitive edge,
Topics covered include e-commerce, book-keeping, the circular economy, leadership and procurement.
In addition there will be dedicated events for key sectors such as tourism, food and drink and engineering.
Each week will focus on a different theme and the event taking place will be tailored to that theme.
Alison Henderson, Depute Chair of the Tay Cities Enterprise Forum said "In 2019 we hosted a Tay Cities Business Week, which was a great success.
"As such we decided to increase the offering this year and offer a wider range of events across the month.
"We've got a very strong regional partnership which has helped us pull together many opportunities – the events will inspire, motivate and help businesses to grow, achieving their goals in 2020.
"I'd urge everyone to have a look at the programme and come along for what will be an engaging, informative and exciting month for businesses across the Tayside region and beyond."
More information and details on how to sign up are available on the Tay Cities Business Month website, or follow #TCBM2020 on social media.
Ms Henderson added: "Because of geographical spread, there will be good opportunities to make new business connections across Angus, Dundee, Fife, and Perth and Kinross.
The events programme includes something for everyone."
jimillar@thecourier.co.uk