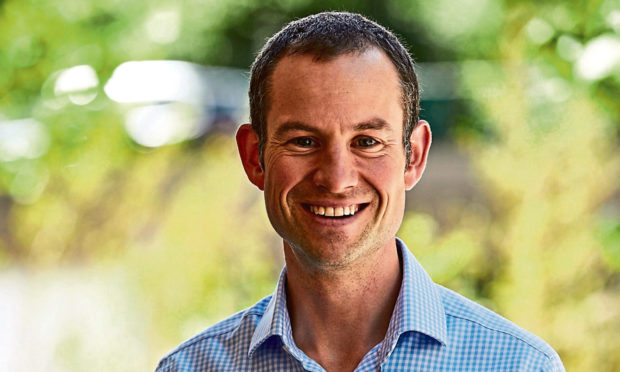 The UK's most active investment company is hoping to make more deals in Courier Country following its first Dundee investment in tech firm Waracle.
Business Growth Fund (BGF) was set up by five banking groups in the wake of the financial crisis to provide small to medium sized firms with investment and support.
Since 2011 it has made 33 investments in Scotland totalling £280 million.
The fund announced it had acquired a stake in Waracle last year for a £4.8m investment last month.
Investor Richard Pugh, who is based in the fund's Aberdeen office, said the move came after being in contact with the company for several years.
He said: "It was a good opportunity and it gives the Waracle team the confidence that they've got the funding available for them to take the next step.
"We want to help facilitate long-term decision making.
"We've found in areas across the UK that once we've made the first investment, you've got a higher likelihood of finding something else in the same area and we are keen to engage with companies across Tayside and Fife."
Mr Pugh said BGF's typical investment was between £2m and £10m and the group can not take more than a 40% stake.
Often the initial equity stake is lower, to give the flexibility to make further investments.
"In just over half the investments we've done we've put more money in over the years," he said.
"There are several different scenarios for that – acquisitions come up, new offices are required or it might be that someone is retiring and they want to sell a minority stake.
"The vast majority of companies we invest in are turning over £5m to £50m and in most cases we first meet the companies when they don't need investment.
"We are always looking to meet good businesses and ambitious people who might want to partner with us in the future."
Mr Pugh, who holds a board seat in some of the businesses invested in by BGF, said there were normally a combination of four factors for an investment to take place.
He said the firm had to have confidence in its growth prospects and BGF had to share this outlook, usually based on some tangible evidence.
Then there often had to be some catalyst for the company to seek investment now such as an acquisition opportunity or a shareholder wanting to leave the businesses.
The final factor is to agree a deal that works for both sides.
"We are a regionally based business with 14 offices around the UK," he added.
"The Waracle investment wouldn't have happened without spending a bit of time on the ground to build a relationship over the years.
"Across Scotland we will do probably between six and eight investments a year. We'd love to do more – it's driven by the quality of opportunities and us finding them at the right time."
BGF has invested more than £2.1 billion in more than 300 companies since 2011.
rmclaren@thecourier.co.uk