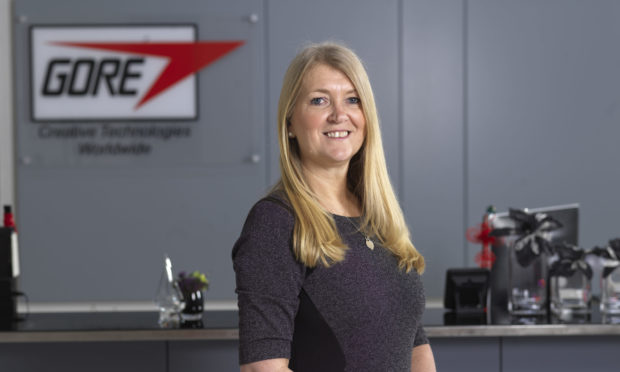 A Dundee firm that assembles transmission cables for use in space has increased its workforce by 50% in the last 18 months.
WL Gore and Associates developed the ultra-durable insulated wires used in space exploration, including NASA's Apollo 11 mission in 1969.
Global firm Gore, best known for its GORE-TEX technical fabric, last year selected Dundee as the location for its Space Centre of Excellence and transferred work from its other facilities to the city.
Over the past 18 months, staffing levels at the firm's facility at Dundee Technology Park, have risen from 100 to 150 people.
Plant leader Sheona Barlow said: "It was a huge compliment that Dundee was selected as the Centre of Excellence.
"We have many decades of heritage working in space and the move consolidated that business into Dundee.
"We are now serving the whole global market from Dundee and we are essential to Gore's supply chain.
"We are investing in our knowledge and specialist testing, including in X-ray machines."
WL Gore's cables have been used for many NASA missions and the International Space Station and the company prides itself on a 100% failure-free record in space.
The company also supplies the cabling to enable wifi on passenger aircraft and radars and navigation systems.
Ms Barlow joined Gore as a receptionist after leaving school. Set to join a bank a few months later, her curiosity in the company's products led to Gore's plant manager offering her the chance to go to college to study electrical engineering.
She spent time in the sales, engineering and manufacturing arms of the business before becoming plant leader eight years ago.
"When I joined the company 34 years ago, WL Gore had a small unit in Hawkhill with around 40 staff," she recalled.
"Over the years the product range has increased though the focus has always been transmission lines.
"It is now an interesting time in space with a lot of new companies driving down the cost of putting up satellites.
"It's a completely different business model but it's an opportunity for us to see how we can make products smaller and cheaper for much higher volumes.
"The high end space business is not going away so this is a potential additional opportunity."
The Dundee facility was closed for just two days after the Covid-19 restrictions came into place.
It was recognised as a key business and its manufacturing operation has been able to observe social distancing rules.
"We have introduced two shifts to support the social distancing requirement," Ms Barlow added.
"All our customers are still open and running and we are still entering new orders every day.
"Right now it's good for the company and a lot of our contracts are long-term, but it's really difficult to tell in the future how Covid-19 will impact demand."
rmclaren@thecourier.co.uk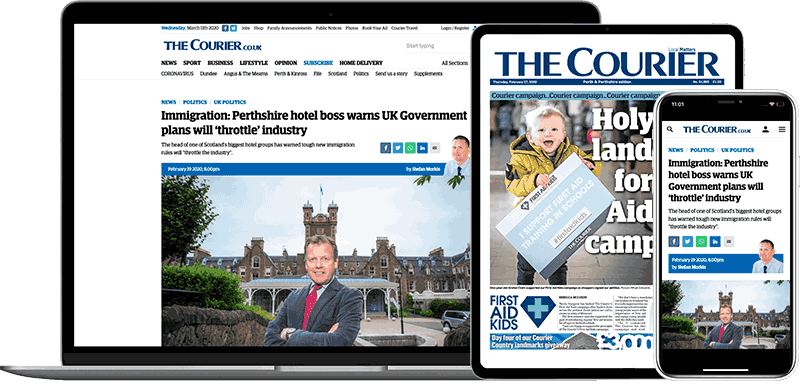 Help support quality local journalism … become a digital subscriber to The Courier
For as little as £5.99 a month you can access all of our content, including Premium articles.
Subscribe