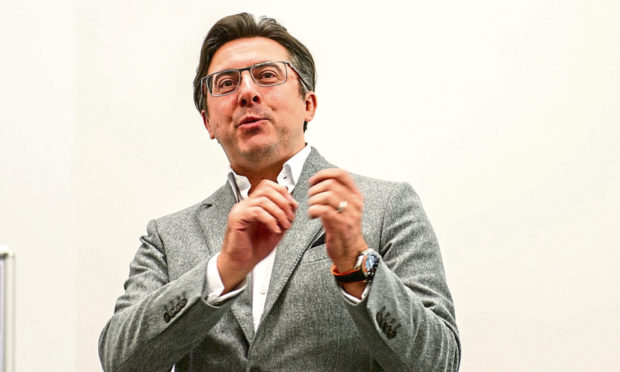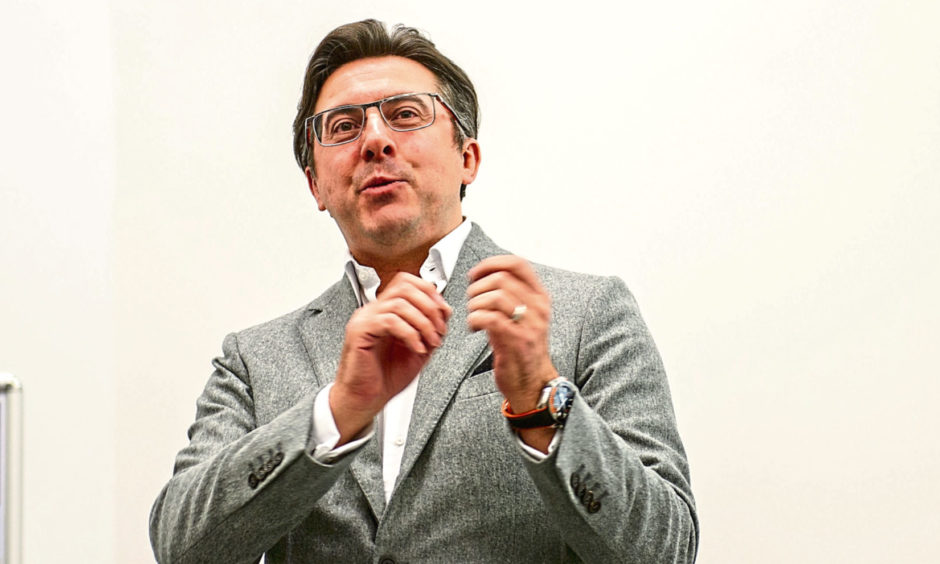 Dundee-based drugs discovery company Exscientia has raised $60 million in its latest financing round.
The staggering sum realised by the Dundee University spin-out was led by new investor Novo Holdings, with existing investors – Evotec, Bristol Myers Squibb, and GT Healthcare Capital – also participating in the Series C round.
Exscientia, which operates from River Court at City Quay, and Oxford, said the new capital will be used to expand its product pipeline and to launch new products.
Established in 2012 by Professor Andrew Hopkins, the life sciences firm uses artificial intelligence (AI) and machine learning to identify promising compounds for drugs.
It has signed several major drug partnerships with pharma companies worldwide which it believes will be worth more than $1 billion in development milestones and royalties.
Mr Hopkins said: "This investment highlights the increasing commitment to the potential of AI to transform drug discovery and the excitement that we have garnered around the innovative work we are doing at Exscientia.
"We have now demonstrated multiple times that our platform can accelerate the time between the start of an idea and a viable new drug candidate for patients in need of treatments, fast-tracking the entire R&D process.
"We are delighted that Novo Holdings, one of the world's pre-eminent life science investors, recognises the potential of the platform to transform the pharmaceutical industry."
Exscientia's Centaur Chemist platform enables breakthrough productivity gains as well as new approaches to improve drug efficacy.
Novel compounds are automatically designed and prioritised for synthesis by its AI systems.
It has cut development time across several projects. Earlier this year, Exscientia announced that the first ever precision-engineered drug designed using AI had entered human clinical trials for the treatment of obsessive-compulsive disorder.
This project required less than 12 months to identify a developmental candidate, compared to an average of 4.5 years required to get to this stage by using conventional research techniques.
In March, Exscientia announced a joint initiative to identify Covid-19 antiviral treatments with Diamond Light Source and Scripps Research.
rmclaren@thecourier.co.uk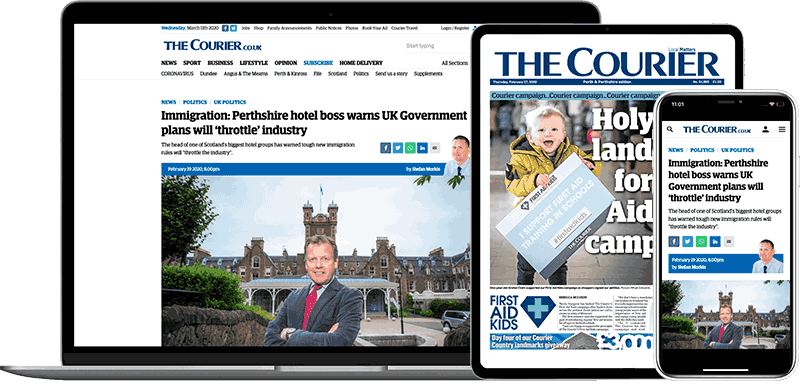 Help support quality local journalism … become a digital subscriber to The Courier
For as little as £5.99 a month you can access all of our content, including Premium articles.
Subscribe