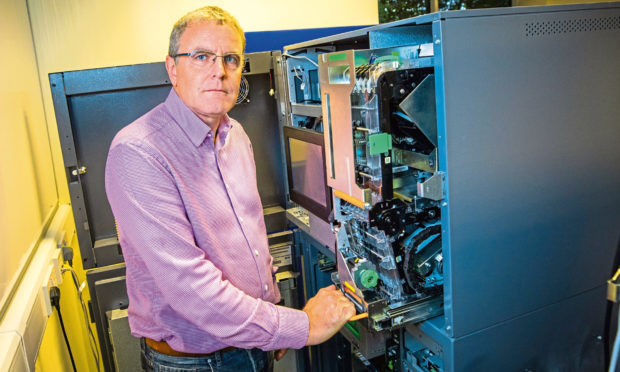 A Fife fintech has landed a major contract to provide software for a new ATM network being installed in Africa.
Renovite Technologies, based in Dunfermline, has entered a partnership with a mobile phone company that is developing an ATM network.
At present the company allows people to load and transfer money on their phone accounts which can then be withdrawn in shops.
Renovite managing director Jim Tomaney explained: "The company wants to let people load cash into their account and take it out without having to go into a store – they are effectively putting out a network of ATMs.
"We've started in a small country called Lesotho as a pilot, but it has the potential to be rolled out right across Africa."
The project involved Renovite's software being written in Dunfermline and India and working with a billing company in South Africa.
Renovite is also in the later stages of negotiations with a large bank in Africa and is in competition to replace some legacy ATM software for a bank in the UK.
The fintech's software are based in the cloud which means it is not necessary for the ATM's hardware or the bank's servers to be upgraded.
Renovite was established in Dunfermline in November 2017 with two staff. It now has a workforce of 15 in Fife, who are currently all working remotely. Another four staff will join the team when lockdown ends.
Mr Tomaney said: "Since then we've built products that would take other companies 20 years to bring to maturity and we are successfully winning business.
"We are pretty pleased with the range of success we've had and we think it will increase over the next couple of years as more companies realise they need digital transformation and we are well placed to help them do that.
"The software that most institutions run was built in the 1990s, or the 1980s in some cases and it's all based on a plastic card. In our world none of that assumption is there and doesn't need a card associated with it.
"Products like ApplePay is just a clever front end to a card transaction. Behind the scenes it runs through the same system as a card payment using old infrastructure.
"We want to make the infrastructure itself more flexible and robust and very few companies doing that."
rmclaren@thecourier.co.uk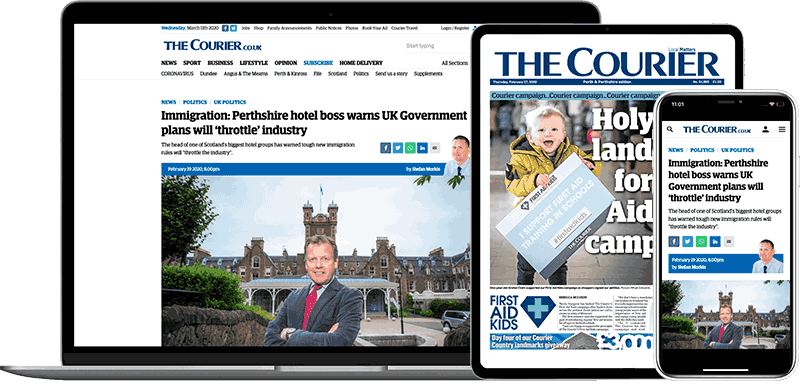 Help support quality local journalism … become a digital subscriber to The Courier
For as little as £5.99 a month you can access all of our content, including Premium articles.
Subscribe