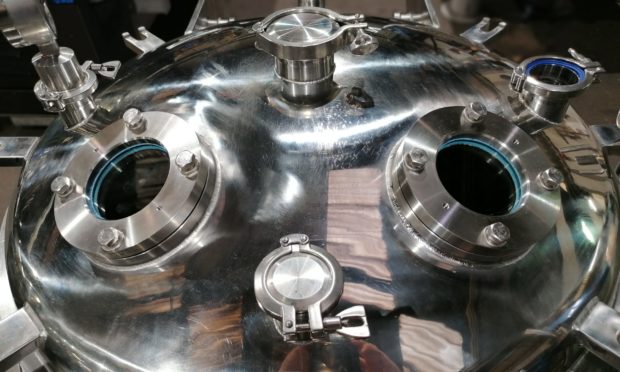 A Fife food processing equipment maker has joined the battle against Covid-19 after receiving a six-figure order for high-spec vessels used to make test kits for the virus.
The contract comes as Tayport-based Foodmek continues its strategy of developing new sectors outside its core food and drink market.
The order will see the firm fabricate three 200 litre vessels which will be used to heat up and mix the solution used in the Covid-19 test kits.
The equipment heats up the solution using steam fed into an outer jacket at high pressure.
While the solution is maintained at an exact temperature, a magnetic mixer mounted at the bottom of the vessel creates a vortex which mixes the solution until it undergoes a controlled cooling cycle.
After cooling, it is removed under pressure and taken to the filling line.
The firm had closed its factory at the end of March when pandemic restrictions were put in place.
However, as orders and requests for support from key industries continued, Foodmek restructured its operations to comply with government guidelines, which included design and support staff working remotely.
Managing director Scot Kelly said the contract from a large multi-national company was a significant win for the firm, which employs 36 staff.
He said: "We have supplied vessels to this client in the past, so we were chosen as the manufacturer for this project as our vessels have proved to be the most efficient and reliable on site.
"Our traditional market has been food and drink, but we have been moving into the pharmaceutical industry because we can deliver the very high specifications that the sector demands.
"This order takes us up a notch in pharmaceuticals and could be a stepping stone to further orders in the industry.
"Like everyone it has been challenging, however we have adapted and maintained our focus through the use of technology and safe working practices.
"The next question is how we continue to adapt in a traditional industry as the current challenges becomes the long-term norm."
The company strategy includes a refocussed partnership with Angus Training Group, which has seen modern apprentices now making up 8% of the workforce, with plans to increase that to 12% over the coming year.
In 2019, Foodmek successfully secured funding of £500,000 from a Scottish Government scheme which the firm earmarked for investment in new equipment, innovation and additional skilled staff in its design office and factory operations.
jimillar@thecourier.co.uk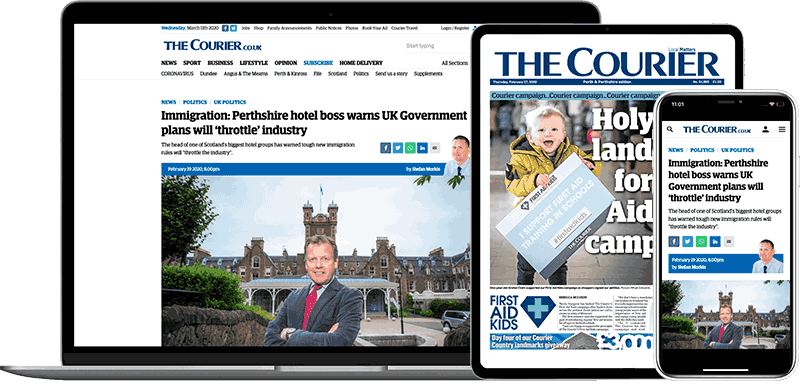 Help support quality local journalism … become a digital subscriber to The Courier
For as little as £5.99 a month you can access all of our content, including Premium articles.
Subscribe