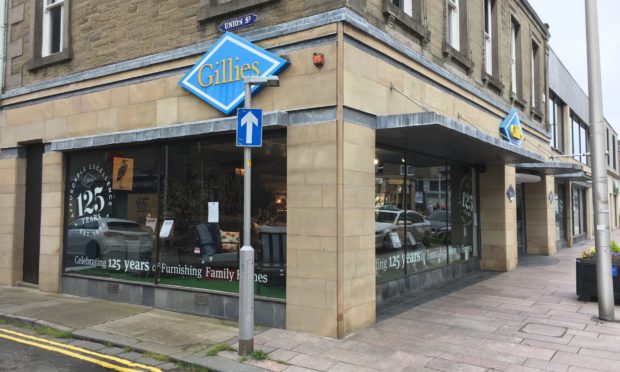 Home furnishings retailer Gillies reported rising sales and profits last year despite "challenging" trading conditions.
The company has its flagship store in Broughty Ferry as well as outlets in Aberdeen, Perth and Inverness and a clearance store in Montrose.
Following government advice, Gillies closed its retail stores on March 23 for the first time in its 125-year history.
The company has continued to trade online and has offered a click and collect service in Dundee.
Company accounts for the year ending August 31 2019 show sales rose to £18.3 million from £18.1m in 2018. Pre-tax profits rose 45% to £1.5m.
In his strategic report, director Thomas Rodgers said directors were "satisfied" with the result as it faced rising challenges from online retailers.
He said: "The company has always operated within a competitive marketplace and with the ever-expanding relevance and reach of the internet, the trading environment remains challenging.
"The uncertainty of what Brexit will mean continues to impact on consumer confidence whilst on the supply side the Brexit uncertainty has contributed to a lack of stability in the value of sterling against other currencies.
"The directors have continued to apply their experience and knowledge of retail furnishings to ensure that the company's offering to its customer base remains attractive and appealing.
"The company continues to follow a planned programme of refurbishment on its stores, keeping the company's offering at a high standard and product ranges kept appealing."
Mr Rodgers said an exercise taken in the previous financial year to "de-risk" its final salary scheme pensions obligations resulted in significant cost savings which contributed to the increase in profits.
Gross margin reduced slightly to 48.9% reflecting the increased competition and the impact of exchange rate cost inflation.
Gillies had a workforce of 184 across its estate last year.
Net assets rose from £18.6m in 2018 to £19.1m at year end while the directors took dividends of £556,000.
rmclaren@thecourier.co.uk