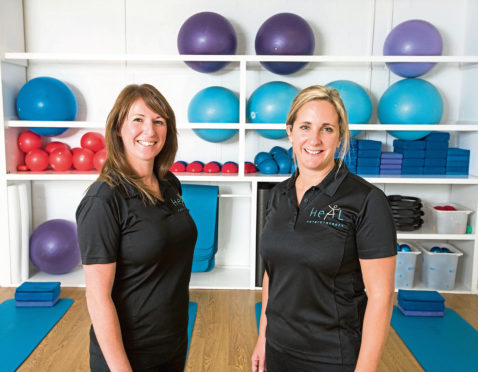 A Tayside-based physiotherapy centre is delivering up to 60 online consultations and classes a week since lockdown forced the closure of its premises.
Heal Physiotherapy said it now realised the full potential of social media as a tool to reach its customers.
Launched in 2004, Heal Physiotherapy Limited is a first-class physiotherapy service offering a range of treatments including private GP care, specialist sports physiotherapy, massage therapy, podiatry, and psychology.
Owners Lynne Falconer and Sally Kiddie accessed DigitalBoost – the Scottish Government's leading digital skills programme, delivered by Business Gateway, to improve the company's online and social media presence.
They used these skills to create engaging digital and video content for the website and social channels to reach customers during the pandemic.
Heal adapted its offering to deliver virtual appointments and pilates classes in a bid to keep patients active and mobile throughout lockdown
Ms Falconer said: "The first thing we did when lockdown was announced was call the Business Gateway team who have offered continued support throughout this period and kept us up to date on crucial guidance.
"It's only now that we realise the full potential of social media as a tool to reach our customers and fortunately, we were equipped to do this effectively thanks to Business Gateway and the DigitalBoost service.
"We have used this knowledge to communicate with our patients, stakeholders and community, which has been crucial during these challenging times.
"We've had to completely adapt the way we do business – for a profession where human contact is deemed essential, we've been pleasantly surprised at how effective Zoom appointments have been.
"We're (virtually) working tirelessly to ensure our patients get back to work, sport or their hobbies as soon as possible when the centre reopens at the end of this month."
The firm has also utilised the furlough scheme and accessed a small business grant and applied for rates relief.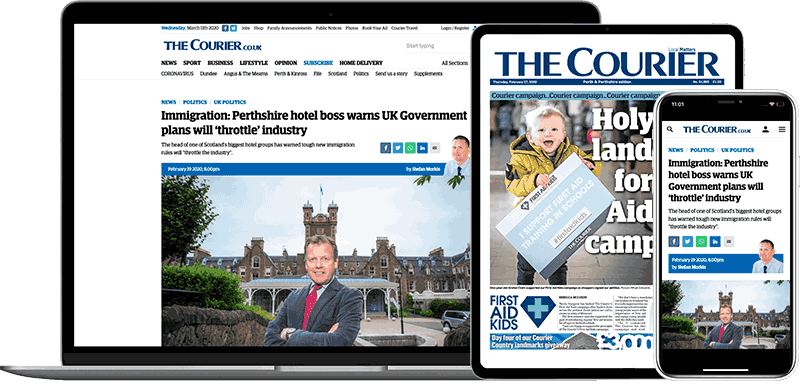 Help support quality local journalism … become a digital subscriber to The Courier
For as little as £5.99 a month you can access all of our content, including Premium articles.
Subscribe