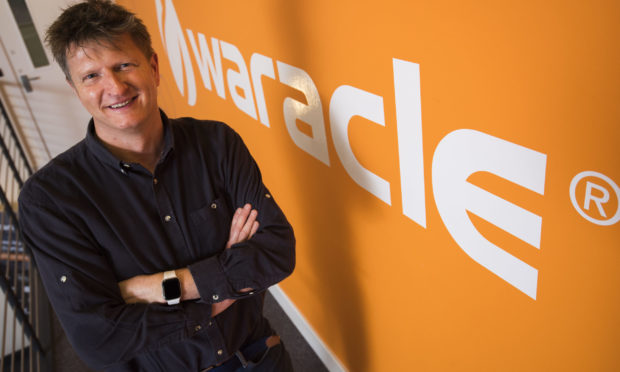 A Dundee app developer has continued its growth trajectory after revenue grew by 23% against last year.
Leading tech firm, Waracle, which also has offices in Edinburgh, Glasgow, is eyeing acquisitions towards the end of the year.
The firm also a London office and the firm is keen to bolster its presence south of the border.
Revenues jumped by almost a quarter from £9.58 million in 2018, to £11.78m for the year ending December 31, 2019.
Operating profit saw a rise of 34% from £1.02m, to £1.36m over the reporting period.
Chief executive, Chris Martin, said the firm had enjoyed a "very good year".
He said: "We have had good growth and invested a lot of money in London and in our internal team.
"London is a tough nut to crack and we were initially unknown there but we are making inroads the team is doing well."
Mr Martin added the firm had agreed a London-based acquisition, which would have increased the headcount in the capital from eight to around 40, but a customer base exposed to the effect of Covid-19 saw the deal fall through.
Although Waracle is keen to extend its reach, its Dundee office, which has around 60 staff, "will always be our base" added Mr Martin.
While the Covid-19 pandemic had brought caution in the market, the company said the situation had become increasingly buoyant over the past four weeks, leaving the firm confident of meeting its six and 12 month targets.
Mr Martin said: "Mobile remains very much at the heart of what we do and it is increasingly becoming the channel of choice going forward as people become reticent about using touchscreens and keypads.
"This is a market that is very advantageous to us.
"Our focus continues to be in highly regulated markets such as financial services, digital health and energy."
A shareholder re-organisation in 2019 resulted in investment by the Business Growth Fund (BGF), which saw further development of Waracle's digital health arm and will "turbocharge" the business.
"We are very well known for our mobile capability, but customers are broadening us out into other projects."
"While we have successfully secured new contract wins in our target sectors, we have also extended business within our customer base," he said.
The firm has also been delivering free seminars to the third sector, helping charities adapt to an increasingly digital model.
jimillar@thecourier.co.uk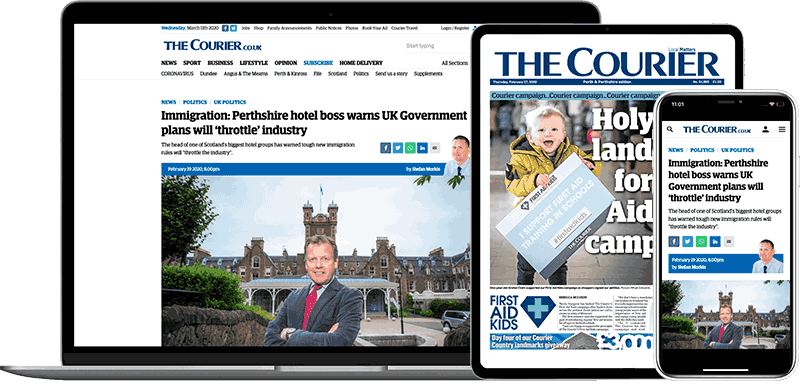 Help support quality local journalism … become a digital subscriber to The Courier
For as little as £5.99 a month you can access all of our content, including Premium articles.
Subscribe