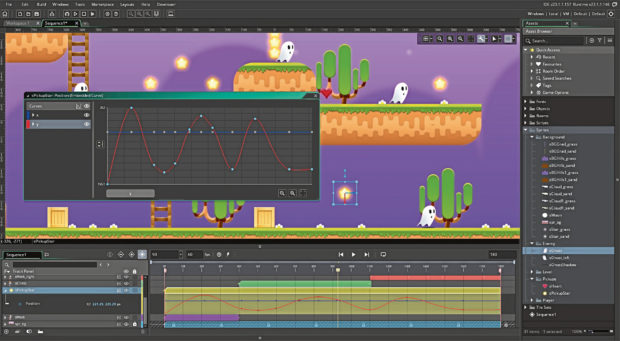 A Dundee-based software firm has seen demand explode for its game development platform during lockdown.
YoYo Games produces GameMaker Studio 2, which has been downloaded 10 million times in the past eight years.
The company, which operates from River Court at City Quay, said downloads had increased by almost a third as more games enthusiasts learn how to make games while at home during the Covid-19 pandemic.
GameMaker was developed more than 20 years ago by Dutch computer scientist Mark Overmars before being acquired by YoYo Games in 2007.
YoYo developed the product further with its first Studio version that allowed game makers to export the finished product to multiple platforms including – Apple's IOS, Android, Xbox, Playstation and Nintendo Switch.
The success of GameMaker Studio led to YoYo being acquired by Playtech in 2015 in a $16m deal.
"We have more than 1,000 people downloading our software every day and have done for years," said general manager Stuart Poole, who has been with the company for almost a decade.
"The vast majority of these people are beginners. It's a very accessible product for people who are learning how to code but it also allows professional developers to make beautiful games easily.
"During Covid-19 our daily downloads have increased to between 1,300 to 1,400 people a day.
"I think this is down to people looking for other ways to develop their interest in games. Taking on the challenge of making your own game does that. It's constant problem solving.
"Each time you learn you get rewarded quite quickly but then you start thinking of new problems. You can get really absorbed by it."
YoYo employs around 30 staff in Dundee with the product sold all over the world. In the last quarter it was sold to 98 countries with just over half of users based in America.
People can either pay $39 for a one-year licence or from $99 to own the software, which is continually being developed.
It is also used as an education tool globally, with a curriculum available for people to learn how to code at school.
Senior marketing manager Andrew Turner said: "During Covid-19 we've provided a lot of support, providing schools with free licences and extending the licences that our users have so they can work in a home learning situation. We provide a curriculum for teachers use that is widely used in the US."
There is also a large community of people using the product who share their experiences and provide a huge amount of instructional content.
"It's amazing to see what people do with the platform. As we have added to its capabilities over the years, we are always blown away with what people can achieve," said Mr Poole.
"Hyper Light Drifter, which won the iPad game of the year last year, was made using GameMaker and like many of our developers, they' re active in the community, sharing information on how games are made."
rmclaren@thecourier.co.uk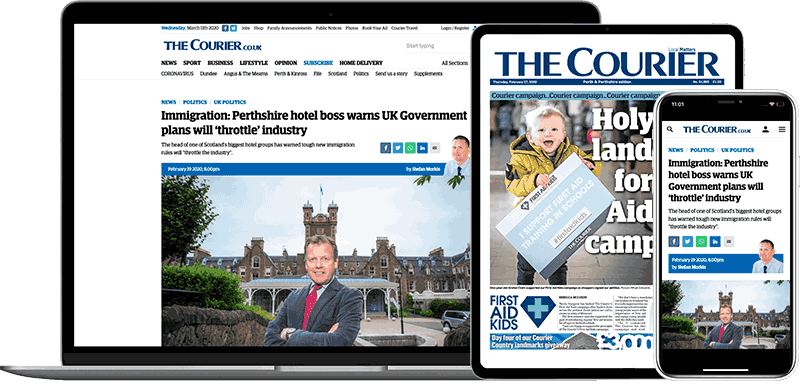 Help support quality local journalism … become a digital subscriber to The Courier
For as little as £5.99 a month you can access all of our content, including Premium articles.
Subscribe