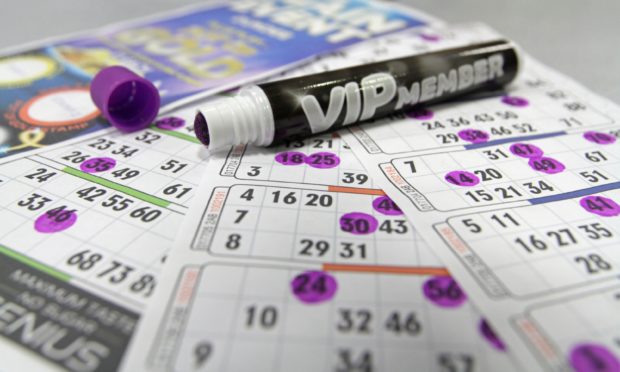 The number could be up for bingo halls in Tayside as its owner warned it is assessing the "ongoing viability" of its premises.
The Rank Group will begin opening some of its Mecca bingo clubs in England from tomorrow, with 35 locations opening their doors for the first time since lockdown started.
A further 30 venues, including those in Scotland and Wales, will open throughout July and August, when permitted.
However, the remaining 12 venues will remain closed in October as the group attempts to cut costs.
Mecca has two bingo halls in Dundee – the Playhouse opposite the Overgate Shopping Centre on Nethergate and another site at Eclipse Leisure Park in Douglasfield.
The company said today it could not confirm its future plans for its Dundee premises.
In a stock market update, Rank Group said: "The remaining 12 venues will remain closed until October whilst we assess their ongoing viability.
"Some restructuring of the cost base and format of these venues is likely to be necessary to allow them to reopen, including renegotiation of rents."
Rank Group also owns the Grosvenor casino brand, which also has a site in Dundee at West Marketgait.
It said it was working with the casino trade body, to engage with Government as it seeks to secure a date for the reopening of the casinos.
The gambling group said its Mecca bingos would have extensive social distancing measures and signage, reconfigured service points and a frequent cleaning regime.
Hand sanitiser will be available to customers prior to entry and throughout the venue.
John O'Reilly, chief executive of Rank, said: "I am pleased that we will be able to start welcoming our loyal Mecca customers back into their clubs on Saturday and we are all looking forward to doing what we do best.
"As ever, the health, safety and wellbeing of all our customers and colleagues remains front and centre of everything that we do, and we have created safe environments for our customers to come and enjoy themselves once again.
"Our Grosvenor venues are also ready to safely open and we are working hard to ensure we receive the support of Government to reopen our casinos soon.
"Our colleagues are very keen to get back to work to pick up the progress we had been making prior to lockdown."
The firm said the lockdown had impacted profits, with underlying operating profit for the year ending June 30 to be at the lower end of the guidance range of £48 million to £58 million.
With cash and available facilities at July 1 of approximately £140m, the Board still expects Rank will meet its banking covenants.
Rank added: "With the reopening of Mecca, we expect the monthly cash outflow to be reduced from circa £10m per month to £7m per month and to be cashflow positive upon the reopening of Grosvenor, assuming that revenues are in line with those achieved in Enracha, and before the repayment of deferred duty and rental payments.
"We continue to review opportunities for maintaining appropriate levels of liquidity for the group."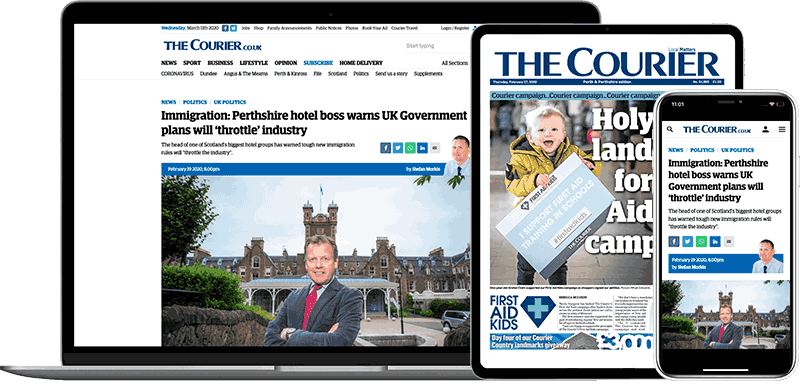 Help support quality local journalism … become a digital subscriber to The Courier
For as little as £5.99 a month you can access all of our content, including Premium articles.
Subscribe