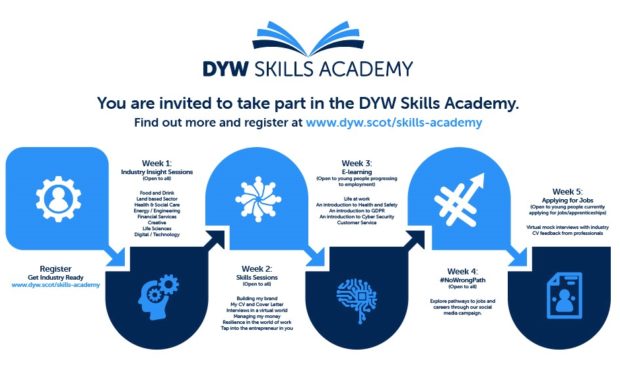 School-leavers are being encouraged to sign up for a programme by Developing the Young Workforce to increase their chances of finding jobs.
The programme is a series of virtual and online experiences which aim to build knowledge and skills to enhance their ability to compete in the labour market.
Young people can register to take part in DYW Skills Academy: Get Industry Ready until July 12.
Elements of the course will be open to all school-leavers, while some will be targeted directly at those looking to progress into employment and those applying for apprenticeships. The first week will provide industry insights sessions allowing young people to find out about the key sectors emerging from Covid-19 and the career opportunities available.
Week two onwards will cover the skills they need to start their pathway into their preferred sector, before courses are given on subjects.
Hilary Roberts, DYW Dundee & Angus manager, said: "We are delighted to support the national DYW Skills Academy.
"The circumstances we find ourselves in as a result of Covid-19 mean that some young people are leaving school without a plan of moving into employment or further education.
"This programme will help guide them into a positive destination, and will help prevent the rise of youth unemployment across Scotland."
For more information and to sign up for the DYW Skills Academy, visit www.dyw.scot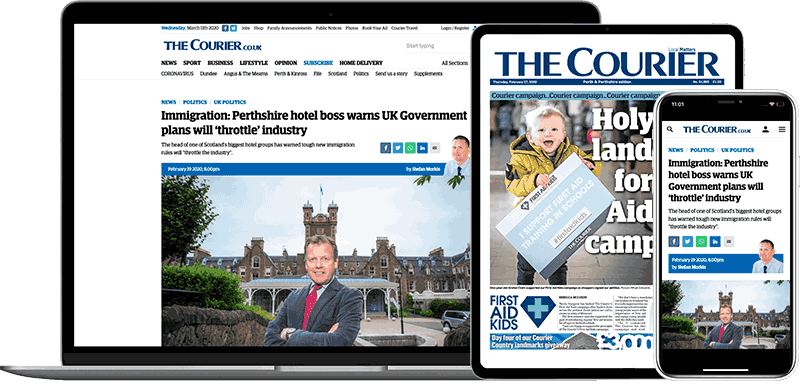 Help support quality local journalism … become a digital subscriber to The Courier
For as little as £5.99 a month you can access all of our content, including Premium articles.
Subscribe