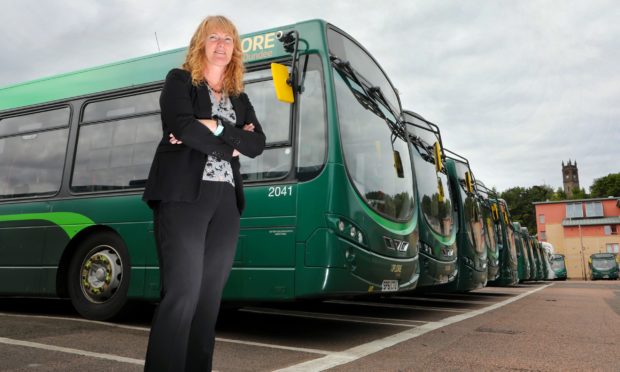 "We've got ambitions to keep investing in our fleet and to work closely with our partners at Dundee City Council on building a cleaner, more sustainable and efficient public transport system for the city."
The managing director of bus company Xplore Dundee believes the city's public transport network is key to the recovery of the local economy following the Covid-19 outbreak.
Christine McGlasson said that passenger numbers had dropped dramatically when the disease struck earlier this year.
She said: "We quickly had to redesign our entire network to safely accommodate the key workers who still needed to use our services – taking into account the right frequencies, capacity in terms of physical distancing, and maintaining vital links to Ninewells Hospital.
"We were also pleased to be able to offer free travel to all NHS staff for the months of April and May.
"With Scottish Government support, we have been able to maintain around 40% of our usual services carrying between 15-20% of normal passenger numbers.
"Now that Scotland has begun its journey out of lockdown we were able to introduce an increase in service levels from June 28, and made some changes to routes which had been planned for April but were delayed due to lockdown.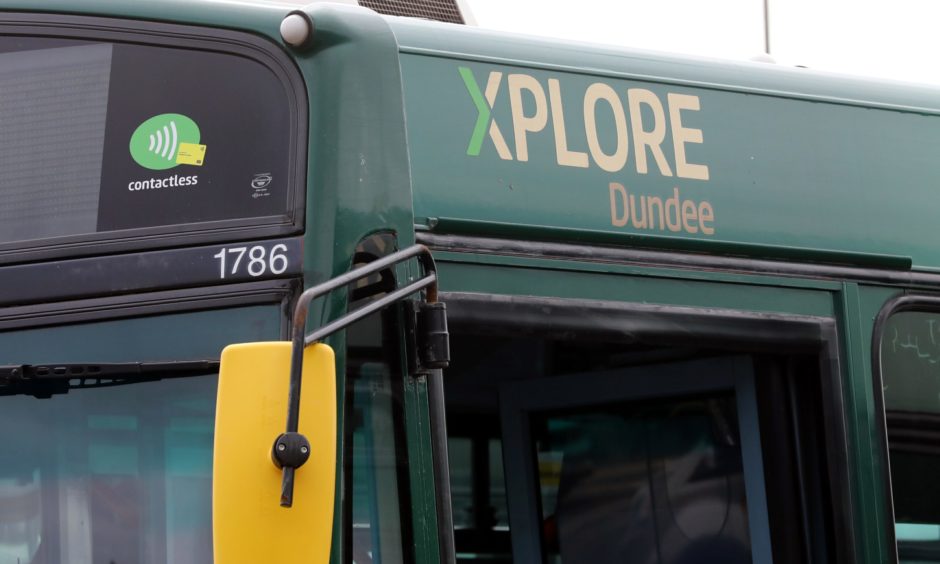 "We're keeping a close eye on our routes, timetables and patronage and making appropriate adjustments to make sure we're running buses in a way that suits traffic patterns and passenger demand while safely supporting physical distancing."
Christine said the ability to return to full capacity and the timescale of this depends on customer demand and the ongoing support from the Scottish Government.
She added that quite a number of her staff across the whole business had been furloughed as the network was operating at such a reduced level, although most of those affected have now returned to work apart from anyone still shielding.
Xplore Dundee has a long heritage as the city's biggest public transport provider, stretching back 147 years to the Dundee Tramways Act of 1872.
The Dundee bus business was acquired by National Express in 1997 and the venture currently employs around 360 staff with a fleet of 114 buses. It normally carries around a million people per month.
Christine said Xplore Dundee's services are vital to the local economy and infrastructure.
She added: "The bus is crucial in our city and we want to make sure it's an affordable, sustainable way to travel.
"Dundee is a city of proportionally low car ownership, and there are people who depend on us to get to their workplaces, schools, homes, hospital and leisure activities.
"The bus is a lifeline for our elderly and disabled communities for whom driving is not an option and provides crucial access to employment, care and support for those on low or no income.
"Not only that, but we hope that more and more people will rely on us as one of the cleanest ways to get around.
"As we move to an increasingly low-emission fleet, we want to position bus as the 'solution to pollution'.
"One double-decker can take the place of 75 cars on the road – cutting congestion and improving air quality."
Christine said Dundee's public transport network is key to the recovery of the city's economy and public health.
"We've all noticed the clearer roads and the cleaner air over recent weeks, and we're determined to seize the opportunity to make sure it's also a green recovery."
"At the beginning of the year, National Express announced its bus division would be zero emission by 2030 and that's a goal that we are determined to reach.
"We've got ambitions to keep investing in our fleet and to work closely with our partners at Dundee City Council on building a cleaner, more sustainable and efficient public transport system for the city."