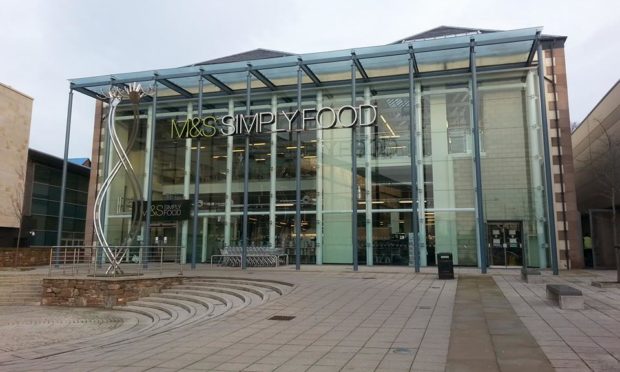 One of the largest retailers in Tayside and Fife has revealed plans to axe thousands of staff.
Around 7,000 jobs are being cut at retail giant Marks & Spencer as part of a further shake-up of its stores and management in the face of the coronavirus crisis.
The group said the roles were set to go over the next three months across shops, regional management and its support centre.
M&S has food and clothing shops in Dundee's Murraygate and High Streets in Perth and Dunfermline.
It also has food only shops at the Gallagher Retail Park in Dundee, Broughty Ferry, St Andrews, Glenrothes and Perth Inveralmond and Kirkcaldy's Fife Central Retail Park.
M&S also has operations at many BP service stations in Courier Country.
M&S expects a "significant" number of roles will be cut through voluntary departures and early retirement while it said it will also create some jobs through investing further in online warehousing and its new ambient food warehouse.
It comes as M&S revealed total sales in its hard-hit clothing and home arm plunged 29.9% in the eight weeks since shops reopened, with store sales tumbling 47.9% and online surging 39.2%.

It said sales declines were improving but that it was "clear that there has been a material shift in trade".
The firm said: "Whilst it is too early to predict with precision where a new post Covid sales mix will settle, we must act now to reflect this change.
"We have also learnt that we can work more flexibly and productively with more colleagues multi-tasking and transitioning between Food and Clothing & Home.
"As a result we are today embarking on a multi-level consultation programme which we anticipate will result in a reduction of c. 7,000 roles over the next three months.
"These will include departures in our central support centre, in regional management, and in our UK stores, reflecting the fact that the change has been felt throughout the business."
The firm said it was keeping a "cautious" approach to planning for the rest of the year.
"At this early stage there remains substantial uncertainty about market conditions and the duration of social distancing measures," M&S said in its update to the stockmarket.
"The performance of store sales has varied widely across the estate with some of the newer out of town stores trading close to last year's level of sales overall in recent weeks but legacy town centre stores and some shopping centres still heavily impacted by social distancing and reduced footfall.
"Furthermore, with the closure of many workplaces and lack of social gatherings, the clothing sales mix has seen a substantial shift from office dressing and formal wear into casual clothing and leisure wear."
Chief executive Steve Rowe said the proposals would create a "leaner, faster" business.
He said: "In May we outlined our plans to learn from the crisis, accelerate our transformation and deliver a stronger, more agile business in a world in which some customer habits were changed forever
"As part of our Never The Same Again programme to embed the positive changes in ways of working through the crisis, we are today announcing proposals to further streamline store operations and management structures.
"These proposals are an important step in becoming a leaner, faster business set up to serve changing customer needs and we are committed to supporting colleagues through this time."
In early stock market trading the M&S share price fell by 1%.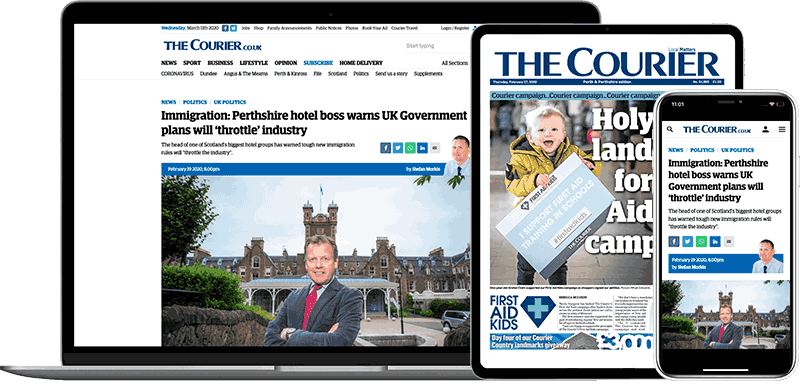 Help support quality local journalism … become a digital subscriber to The Courier
For as little as £5.99 a month you can access all of our content, including Premium articles.
Subscribe