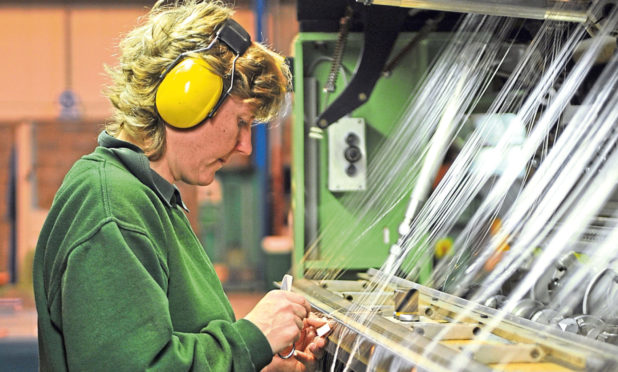 A Fife technical textile firm has tipped back into the black despite a fall in turnover after a "remarkable" turnaround which had seen the business "flourish" in the second-half of the year.
Newly published accounts for Tayport-based Scott and Fyfe, show turnover fell by 5% from £12.5 million in 2018, to £11.9m for the year ending December 31, 2019.
However, the firm eased back into a £9,000 pre-tax profit against a £204,000 loss the previous year.
In the firm's annual report, director of the employee-owned firm, John Lupton, said the business had seen a "very active year with a number of positive outcomes".
Mr Lupton pointed to improvements in operational performance and the "realignment of manpower" as contributing factors in improving performance while the "enhanced profitability of in the second half of the year should be considered as cause for optimism".
A round of redundancies last year saw an exceptional cost of £119,000 and the average monthly headcount fall from 86 to 72, with fewer staff employed across the board.
The wages and salaries bill fell from £2.1m, to £1.9m across the period.
The firm also bore a one-off cost of £187,000 on a discontinued line.
Mr Lupton said: "Greater steps were taken to redirect resources away from the markets demonstrating toughening conditions and reducing opportunities."
Ongoing uncertainty around Brexit saw sales in Europe fall by 38% to £459,000, while weakened high street consumer confidence hit the firm's flooring arm, matching forecasts of a 29% reduction.
Elsewhere, sales to Australia and New Zealand fell from £402,000 to £179,000, while turnover from USA and Canada rose from £1.4m, to £1.7m.
Mr Lupton said: "The geographic sales statistics highlight the continued diversification of our product portfolio.
"This improved diversity, whilst bringing increased complexity, also diminishes our dependencies on waning or stagnant markets."
Initially started as a linen works in 1864, Scott and Fyfe now supplies industries across the globe with technical textiles.
jimillar@thecourier.co.uk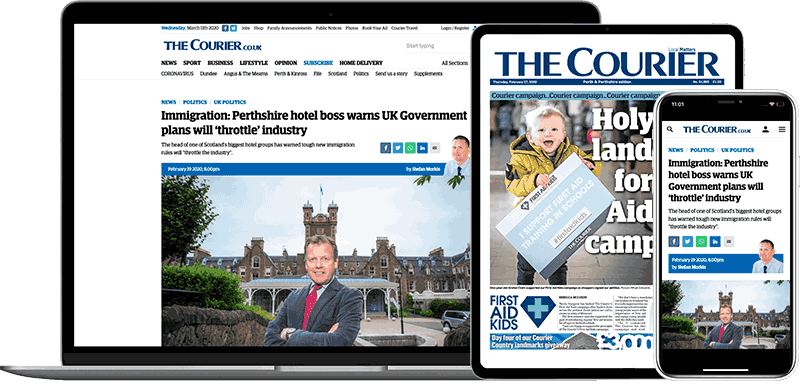 Help support quality local journalism … become a digital subscriber to The Courier
For as little as £5.99 a month you can access all of our content, including Premium articles.
Subscribe