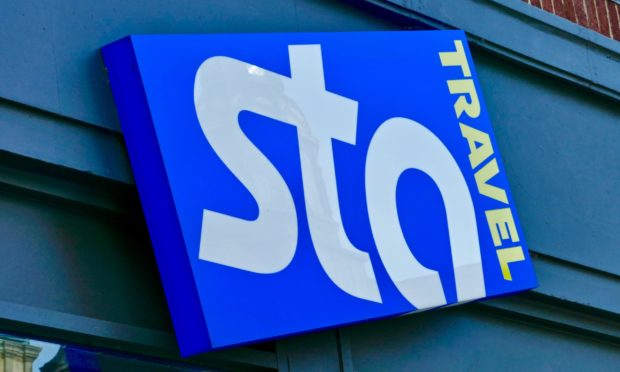 The future of a Dundee travel agent is in doubt after its owner filed for insolvency.
STA Travel, which operates from a corner site opposite the DCA in Nethergate, said sales had "not picked up as anticipated".
STA operates 52 shops in the UK and is owned by a Zurich-based parent company, STA Travel Holdings, which said it will appoint administrators.
Most of its flights and holidays are ATOL protected and it is a member of ABTA, the association of travel agents in the UK.
"Over recent months, the company took decisive measures to secure the business beyond coronavirus," the company said.
"However, sales have not picked up as anticipated, due to consumer uncertainties, further restrictions and renewed lock-down measures, which are expected to largely continue into 2021.
"As a consequence, STA Travel Holding AG, is filing for insolvency. In the next few days, an external administrator will take over and determine next steps
"While the parent company STA Travel Holding AG in Switzerland is affected, local day-to-day operations by STA Travel may continue around the world.
"STA Travel Holding AG very much regrets to not have been able to secure the future of the business under these unprecedented circumstances."
The Dundee branch of the business is closed to passing trade, with people asked to book appointments.
The company is known as a student and youth travel specialist with a focus on gap year trips.
STA's website states: "Living by the philosophy 'We Know Because We Go', our stores are your one stop shop for expert travel advice, exclusive airfares, travel insurance and everything on the ground – from hostel beds to hop-on hop-off bus passes."

Globally STA has 2,000 workers in 200 stores.
STA Travel UK said: "Following the decision to place STA Holdings, the parent company of STA Travel, into administration each division's Country Manager and leadership team is now reviewing its own position.
"Further information will be confirmed as soon as this is finalised."
It is the second potential Courier Country jobs blow in the travel sector this month.
At the start of August, Hays Travel – which purchased Thomas Cook – announced 878 employees out of 4,500 could lose their jobs.
Last month cruise operator South Quay Travel & Leisure Limited, which traded as Cruise & Maritime Voyages, which operated from Dundee, entered administration.
Protection
Several protections are in place for people who have booked holidays through STA.
Anyone who has buys a package holiday is covered by the Air Travel Organiser's Licence scheme (ATOL) which guarantees you will get your money back.
STA is ATOL protected and you should have received a certificate when you booked.
The ATOL protection covers flights and package holidays but won't cover accommodation booked separately.
If you paid on a debit card you may be able to claim the money back as a chargeback refund and credit card payments can be claimed using Section 75 of the Consumer Credit Act 1974.
People who have paid a deposit and still have payments to make are advised to keep paying as failure to pay might mean they could lose out on a refund in the long term. Deposits paid by credit card are protected.