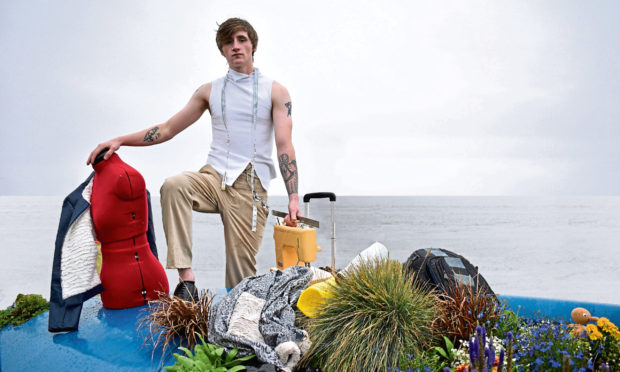 A woman who produces pet canvases, a professional make up artist and an inclusive fashion designer are just some of the diverse range of businesses accessing an enterprise hub in Dundee in its first year.
Launch It Dundee opened in May last year after taking over two floors at Kandahar House in Meadowside.
The organisation focusses on supporting young entrepreneurs aged between 18 and 30 through tailored business support, mentoring and access to affordable premises.
It has 16 rooms in the building, which recently reopened after lockdown and around 50 young entrepreneurs have sought help.
Start-ups have included professional make-up artist Capricorn Gray, inclusive clothing firm Kittiousity that is working towards zero-waste goals and Beth's Buddies which utilises digital graphic design techniques to produce pet portraits on canvass.
Other ventures include baking firm King Good Cakes and fashion-design company House of Aristocrats.
Enterprise manager Shabana Basheer, said: "For some young people, their only choice seems to go into low-paid employment, but we know that with the right support, there are some remarkable businesses getting off the ground and that is why Launch It Dundee is so very important.
"Businesses don't have to be physically located in the building, we also provide direct support to entrepreneurs who might not need their own premises because of the nature of their business."
Ms Basheer said one or two of the businesses had paused their plans during the pandemic, but enquiries were already coming in and Launch It were assisting with a number of business plans which will include Covid-19 contingencies.
She said: "We want to keep people in Dundee, but there is a challenge of finding affordable 'next step' premises for people who have grown their business and are moving on from Launch It."
Farrukh is former dental student who moved into sustainable fashion design, opening House of Aristocrats last year.
Farrukh, who, designs and produces bespoke clothes for a range of clients including drag artists, said: "I use high-quality, reclaimed material and my clothing is not for men it's not for women, it is for everyone – it's totally inclusive – my designs allow people to express themselves and who they are."
jimillar@thecourier.co.uk