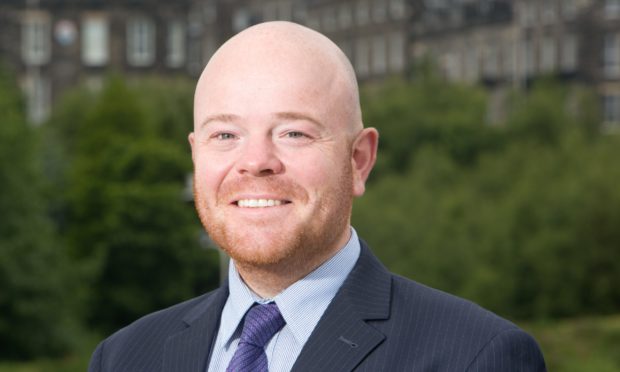 The post-lockdown hot property market in Tayside and Fife continued last month as the UK's average house price reached a record high.
Halifax said the average UK house price in August was £245,747 — 5.2% higher than the same month a year earlier. Property values were up by 1.6% month on month.
Dundee-based RSB Lindsays said the property market had bounced back from the Covid-19 restrictions in "spectacular fashion".
The firm said its August sales topped £10 million and it had seen a 40%
year-on-year jump both in sale values, and in the number of homes in and around the city on which offers to purchase have been accepted.
Rises recorded in August solidify a bumper July during which the local market witnessed a remarkable bounceback after the coronavirus lockdown
restrictions.
'Astonishing' property boom in Tayside and Fife with some homes selling for £40,000 over valuation
Chris Todd, partner and head of the Dundee office at RSB Lindsays, said: "A strong showing in Dundee contributing to what has been a record-breaking month for the wider Lindsays estate agency business.
"There remains great buoyancy in the market with demand strong across all property types and price brackets.
"With buyers continuing to benefit from good support from lenders, we remain confident that the market in Dundee and throughout Tayside will remain vibrant and that it will be resilient should any further challenges caused by Covid-19 emerge."
However, Halifax warned that with household incomes under pressure and job loss announcements mounting, the report said it is "highly unlikely" that current levels of house price growth will be sustained.
A downward pressure on house prices is expected to build in the medium term, it said. Russell Galley, managing director, Halifax, said: "Annual growth now stands at 5.2%, its strongest level since late 2016.
"A surge in market activity has driven up house prices through the post-lockdown summer period, fuelled by the release of pent-up demand, a strong desire amongst some buyers to move to bigger properties, and of course the temporary cut to stamp duty.
But he added: "Notwithstanding the various positive factors supporting the market in the short term, it remains highly unlikely that this level of price inflation will be sustained.
"The macroeconomic picture in the UK should become clearer over the next few months as various government support measures come to an end, and the true scale of the impact of the pandemic on the labour market becomes apparent.
"Rising house prices contrast with the adverse impact of the pandemic on household earnings and, with most economic commentators believing that unemployment will continue to rise, we do expect greater downward pressure on house prices in the medium term."