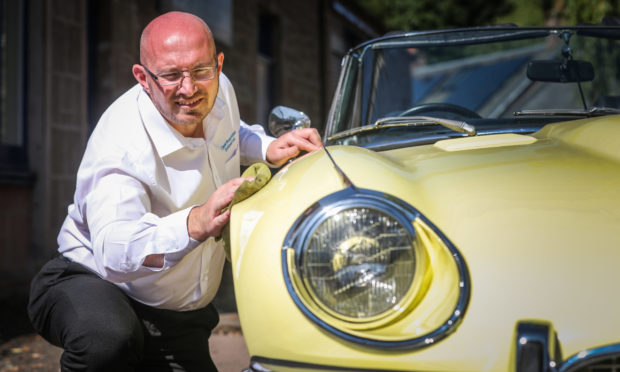 "If you buy and sell carefully, then you can work up to the car of your dreams."
That's the view of Charles Palmer, chairman of Alyth-based Classic Restorations who reports more people are investing in vintage vehicles.
The 81-year-old explained: "My Bentley cost me £170 when I bought it in 1970. Its value is now in the region of £40,000. The key to all of this is buying a vehicle with a sound chassis and good bodywork."
Charles, who started his apprenticeship at Fearns Garage in Kirriemuir in 1954, founded Classic Restorations Scotland in 1985.
The venture started out with only a couple of employees, but has grown to 21 – including two apprentices.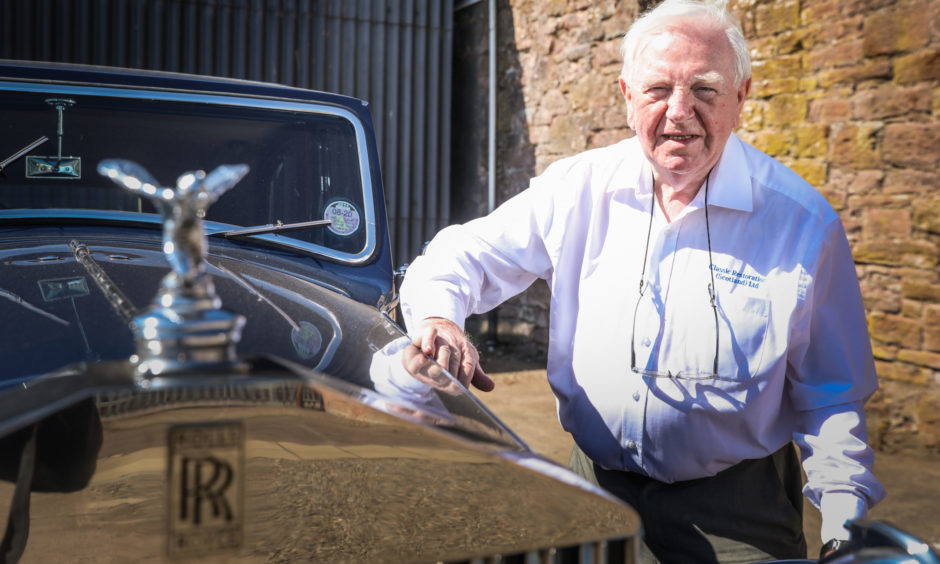 The range of vehicles serviced and restored over the years is vast – everything from Austin 7s and Ford Eights to Rolls-Royces and Bentleys.
The chairman said: "Despite the current economic climate and Covid-19, we are finding that more people are investing in classic cars.
"Since we reopened after lockdown, we have had around 15 new clients bring their classic car to us for work."
Managing director Graeme Johnstone, who joined the Alyth business in 2018, said one of the main reasons for people wanting to own a classic car is nostalgia.
"When I show clients round our facility, I always hear comments like 'I remember when my dad/grandad had one of those' or 'I learned to drive in one of them', so it's bringing back happy memories.
"A second reason is classic cars can be classed as heritage property – making them Inheritance Tax-free."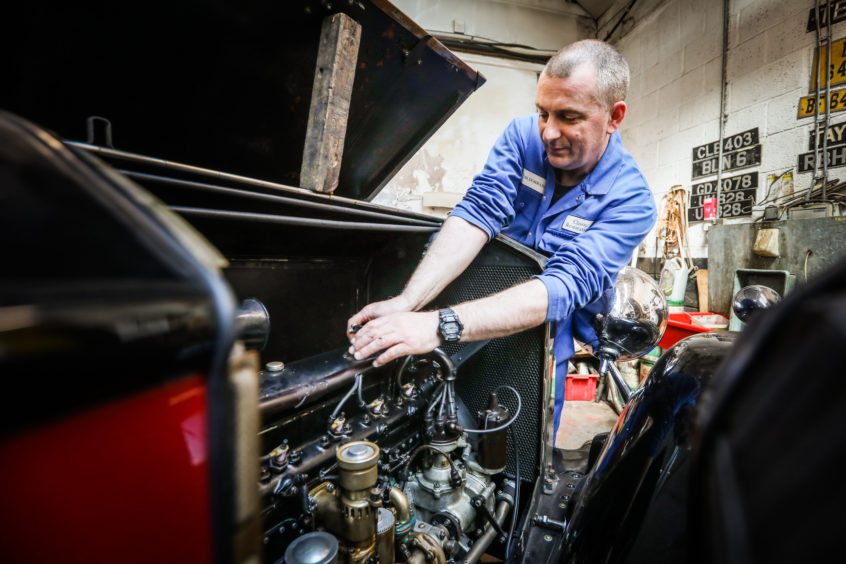 The 46-year-old said there will always be a market for classic cars from before the 1960s, but people are now investing in VW and Ford cars of the 1980/1990s.
"It's a generational thing, I think. People my age could only dream of having a Golf GTI or a Sierra Cosworth when we learned to drive. Now some of us have the funds to be able to own, restore and maintain them."
Charles said that, unlike most modern workshops, Classic Restorations Scotland still repairs and overhauls engines, gearboxes and other vehicle parts on a daily basis.
"This gives our apprentices a wide experience of using machine tools, welding sets of many types and metals.  We have sheet metal machines to fabricate body panels as part of our bodyshop daily tasks."
Graeme, whose career in the motor trade started three decades ago, said that restoration is the company's primary source of business.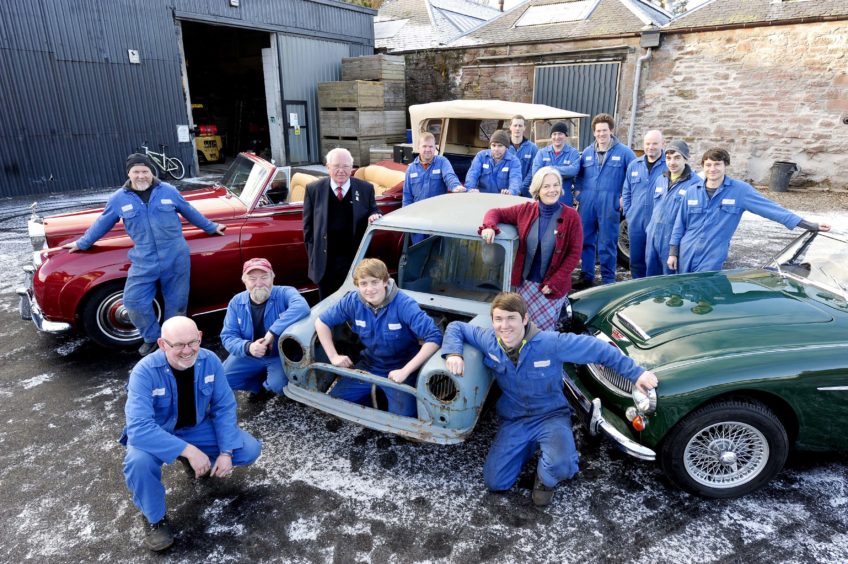 "Most of our client base is your everyday working person who owns a family heirloom, or a car that they remember from their past that they like to care for and take out once in a while.
"But at the other end of the scale, we have multi-millionaires who restore rare Rolls-Royces, Bentleys, Aston Martins and Ferraris."
The managing director said clients come from all over the world, including South America, New Zealand and Hong Kong.
"We are also custodians of a 1926 20hp Rolls-Royce which belongs to the Grant family, who own Glenfiddich Distillery.
"And, in addition to private owners, we also have film companies on our client database. We have restored cars for the filming of The Great Gatsby, Outlander and Monarch of the Glen."
Graeme said 2019 had been a hugely-successful year for the company, both in terms of new clients and financials.
Looking to the months ahead, he said the focus would be on consolidating and preparing to grow again.
The managing director added: "We also have several one-off projects which will be nearing completion (including a 1934 Jaguar SS1 and a 1914 Talbot Invincible) and we hope to be able to display these at trade shows later in 2021.
"Meanwhile, Charles has kindly agreed to leave the future of the company in the hands of the employees via an employee benefit trust. We aim to move this forward to the next stage during 2021."