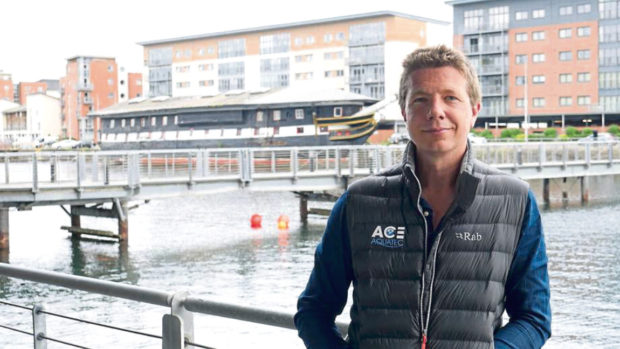 "People have the freedom to work whenever they feel like it."
The boss of a Dundee technology company has highlighted its unique culture – which is partly down to staff setting their own hours.
Ace Aquatec is one of the city's most innovative firms, winning several awards for its range of products used by the aquaculture sector.
But its success has not been down to staff chained to their desks from nine to five.
"People have the freedom to come in and work whenever they feel like it," explained managing director Nathan Pyne-Carter.
"If people want to extend their weekends then they can take a Friday or a Monday off and it's not taken as holiday.
"All of these things mean your staff want to work for you and your people work really hard in the time that they are working. We have a unique culture."
Mr Pyne-Carter said his philosophy comes from his time working as a screenwriter when he was able to set his own hours and preferred environment of working from a laptop in a cafe.
It is one of many skills and habits he has retained from his career as a writer when he joined Ace Aquatec in 2012.
The company was formed in 1999 by inventor John Ace-Hopkins and investor Annette Pyne-Carter, Nathan's mother, to try to find solutions to some of the biggest problems for fish farms, including seals damaging stocks.
Mr Ace-Hopkins died in 2011 and Mr Pyne-Carter bought his shareholding and further developed the company's range of acoustic deterrents and stunning devices.
The company has since won two Queen's Awards for Innovation and its products are used all over the world.
It has also introduced an underwater time-of-flight camera that captures fish biomass in real-time which was inspired by Mr Pyne-Carter playing the Xbox.
"The more you interact with people on fish farms you hear what the challenges are," he recalled.
"There's a system that creates a 3D avatar for gamers and I wondered if that would work for fish.
"When we got into it we realise the tech is based around infrared which doesn't travel well under water, so we needed to switch spectrum.
"You build up your knowledge as you work with different specialists and that helps make decisions about whether something is worth investing in.
"I have a strong interest in technology. Where some people might read a novel, I'll be reading university papers looking at the latest innovations.
"The majority of things we've worked on have come through and been workable commercial systems."
The company has vastly scaled up this year, with its workforce of 20 having doubled in the past four months.
Ace Aquatec has received investment from the co-founders of 4J Studios Chris van der Kuyl and Paddy Burns which values the business at more than £15m.
It is now working on establishing operations in Chile, Australia and Norway but Mr Pyne-Carter is keen to keep his philosophy of workers setting their own hours around the globe.
"When we've brought in managers in different areas it's been a breath of fresh air for them to see how we work," he added.
"All systems are open to exploitation but we do due diligence at the point of interview and check the culture matches with the individual."
Mr Pyne-Carter will appear at this year's Courier Business Conference, in association with MHA Henderson Loggie, which will be a free online event on November 10.
He said a message he wanted to put across to business leaders was the importance of determination in achieving goals.
He added: "Put your mind to something and have the drive to see it through.
"Believe in yourself and what you're doing. The confidence is contagious. More often than not you'll success and bring others along with you.
"There is so much support and information out there. The help I've had from Scottish Enterprise and Business Gateway has been fantastic to grow a business.
"Take those opportunities and run with them."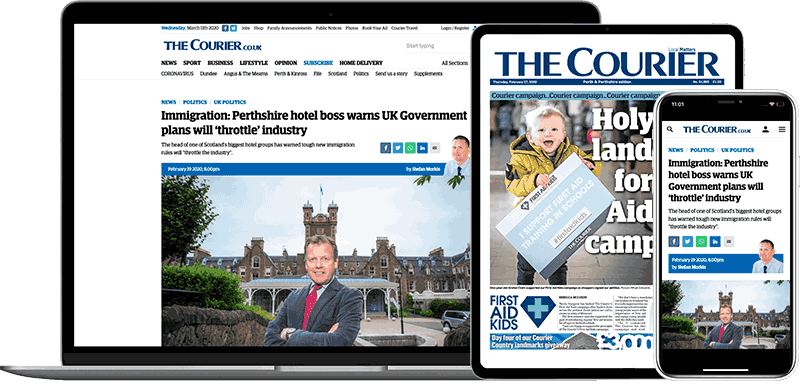 Help support quality local journalism … become a digital subscriber to The Courier
For as little as £5.99 a month you can access all of our content, including Premium articles.
Subscribe