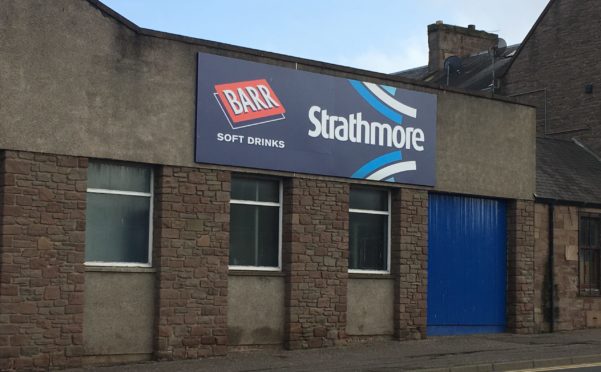 A major Angus employer has revealed job cuts as it doubts sales will return to pre-Covid levels in the "foreseeable future".
AG Barr said it had seen a slump in demand for Strathmore Water which has its main facility at West High Street.
The Irn-Bru producer said it "regrettably" had to cut manufacturing staff at the water business, which it purchased in 2006.
A total of 13 staff have been made redundant at the Angus facility, where 18 workers remain. The job cuts took place last month.
A spokesperson from AG Barr said: "The Strathmore brand has been impacted by reduced hospitality sector sales during lockdown.
"Whilst we are seeing some recovery across hospitality, it will take time for the sector to regain momentum and as such we do not anticipate Strathmore returning to pre-Covid-19 sales levels in the foreseeable future.
"Regrettably, as a consequence we have had to reduce our manufacturing workforce at our Forfar site by 13 people."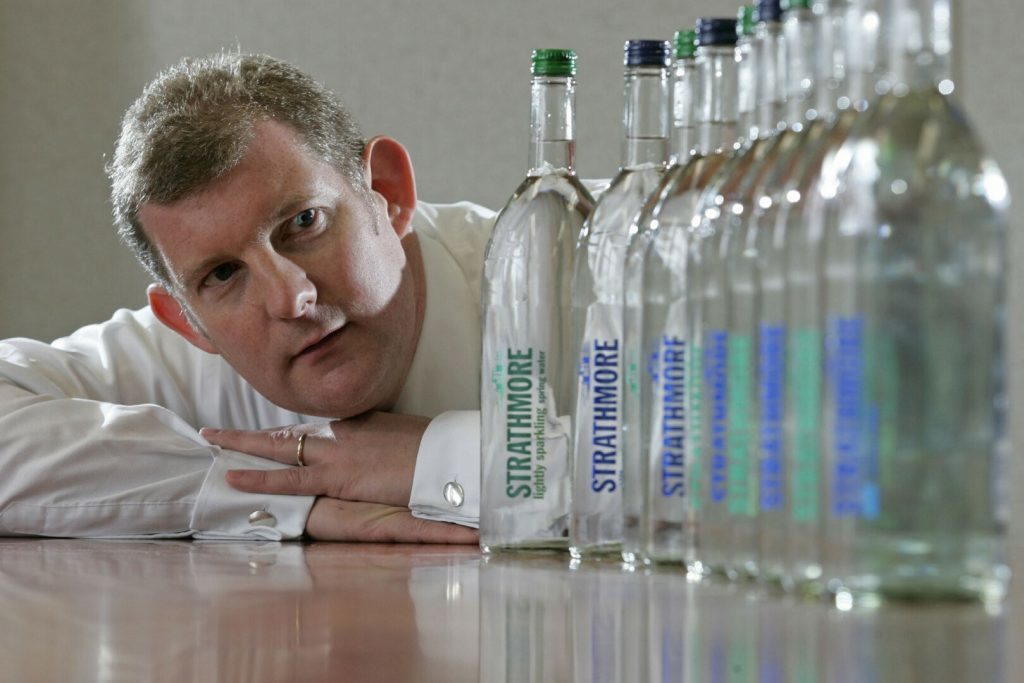 The Cumbernauld-based company, which also makes drinks such as Rubicon and Funkin, had seen its revenues fall 7.6% to £113.2 million in the six months to July 25.
It saw its profits before tax fall by 62% to £5.1m from £13.5m previously as it announced its half-year results this morning.
The company has reduced the value of the Strathmore brand and assets by £11.5m within the accounts.

The firm added: "An impairment review of the Strathmore Water business operations was undertaken which resulted in the impairment of the Strathmore brand of £7m, goodwill of £1.9m and property, plant and equipment of £1.1m."
AG Barr bought the Forfar-based brand in 2006 for £15m.
Strathmore has an increasing public profile, based on its recent sponsorship of the 2018 European Championships in Glasgow and Berlin, and through developing its range of flavoured waters.
Angus Council's economy spokesman and Forfar councillor Braden Davy said: "This is truly awful news for so many.
"It's part of a much wider picture and we must do everything we can to support those losing their jobs, and support local businesses."
AG Barr said its underlying business remained strong but that it was keeping its dividend position under review, with payments likely to begin again in 2021.
Chief executive Roger White added: "We have continued to invest in our core brand equity for the long term, maintained our quality and service standards and remain a profitable and cash generative business in a robust drinks sector.
"We are confident that our business will continue to prove its resilience for the balance of this year and beyond."