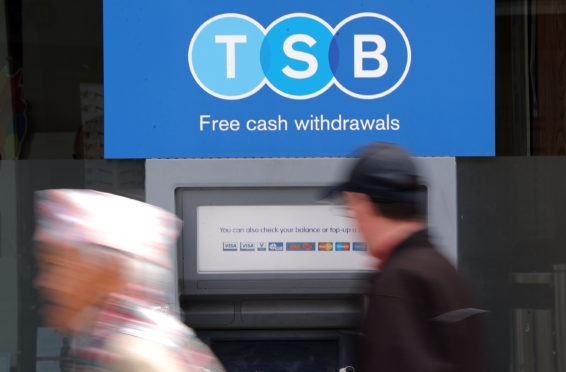 Bank bosses who gave assurances they would keep branches open have been accused of going against their word.
The TSB's branch in Carnoustie, Angus, is on a list of sites the banking giant intends to close, The Courier understands.
TSB said today it plans to cut around 300 jobs in Scotland and close 73 branches north of the border next year.
Full list: TSB plans to shut 14 bank branches across Tayside and Fife
The bank's workers in Tayside and Fife will be informed today whether their branch is planned for closure.
It has already emerged that three Perthshire branches are on the list, which will become public later today.
Scottish Conservative north-east MSP Bill Bowman, who has met TSB bosses in the past over the firm's cutbacks, said: "This announcement is a betrayal to customers in areas across Tayside who rely on their local TSB branches.
"I'm angered and disappointed at this decision – just last year I met TSB bosses who assured me they were going to keep branches open but they have gone against their word.
"Groups such as the elderly were impacted by opening hours being cut last year but this announcement is a complete kick in the teeth to customers who don't have access to online banking.
"My thoughts also go to the staff at each branch who have been impacted by this through no fault of their own – it's shameful."
The bank shut branches in Kinross and Brechin this year as part of a previous round of branch closures.
The Edinburgh-based company said the branches earmarked for closure in 2021 have been selected to ensure 94% of customers in Scotland are still within 20 minutes' travel time of one that will remain open.
It said it will continue to invest in its 62 remaining Scottish branches over the next two years "to radically improve the customer experience".
As part of that investment, 50 mobile advisers will be introduced in some rural communities to help existing customers and organise further support.
Robin Bulloch, TSB customer banking director, said: "These decisions are the most difficult we take, but we must always be guided by our customers – and we are clearly witnessing a substantial shift towards digital banking.
"We operate a more extensive branch network than most other banks in Scotland, including some much larger than TSB, and we need to reduce its size to reflect the changing needs of our customers and a fast-evolving operational environment.
"TSB remains committed to offering high-quality banking services in branches across Scotland.
"We are also introducing mobile advisers to ensure we look after vulnerable customers and those in rural locations.
"We are working to ensure the transition towards digital – which is being seen right across the economy – is handled sensitively and pragmatically for our colleagues and customers."
Across the UK, the Spanish-owned bank will cut around 900 jobs and close 164 branches.
It will leave TSB with 290 branches, more than halving its store estate over the past seven years.
Perth and North Perthshire MP Pete Wishart said: "This is really disappointing news for Blairgowrie, Coupar Angus and Pitlochry.
"Over the past few years we have seen a succession of branch closures across Perthshire, and it has had a significantly negative impact on the local communities.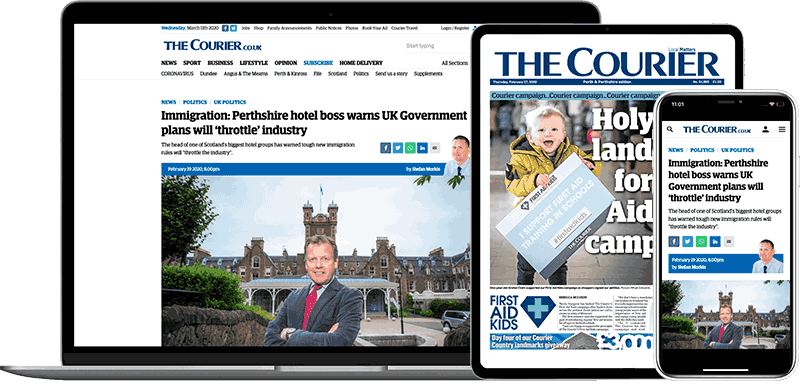 Help support quality local journalism … become a digital subscriber to The Courier
For as little as £5.99 a month you can access all of our content, including Premium articles.
Subscribe