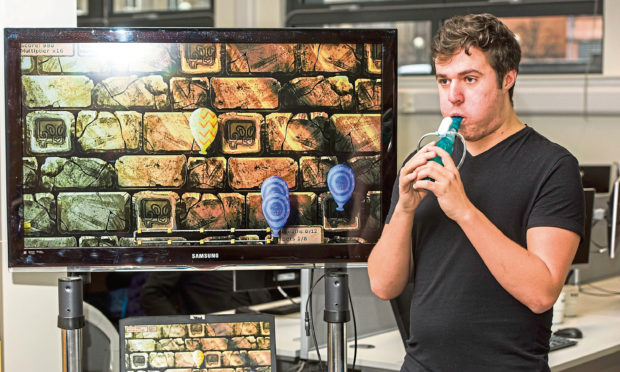 A games company based at Abertay University has won a £30,000 prize to develop a game for children with cystic fibrosis.
Konglomerate Games won top prize at the Santander Universities Entrepreneurship Awards, a UK-wide business pitching competition.'
The company has developed a game to help children with cystic fibrosis complete breathing exercises.
The Archipelayo game has been designed around a Bluetooth sensor that attaches to physiotherapy devices.
Cystic fibrosis game developed in Dundee being tested at Great Ormond Street Hospital
The exercises can be tedious, uncomfortable and last for up to an hour. Archipelayo takes this routine and turns it into a series of fun mini-games.
Company founder Jamie Bankhead said: "The prize will enable us to focus on developing our game designed for children with cystic fibrosis. The programme has enabled us to build our network with such fantastic people which will really help us in the long run."
Among the judges was former Dragons' Den star Theo Paphitis.
He said: "The quality of idea, development and execution of these businesses is excellent and shows how entrepreneurial students can be. That these ideas have been nurtured alongside their studies is inspirational and shows me that UK start-ups are in great shape.
"That so many students are now starting businesses as they study shows the value of earning whilst learning."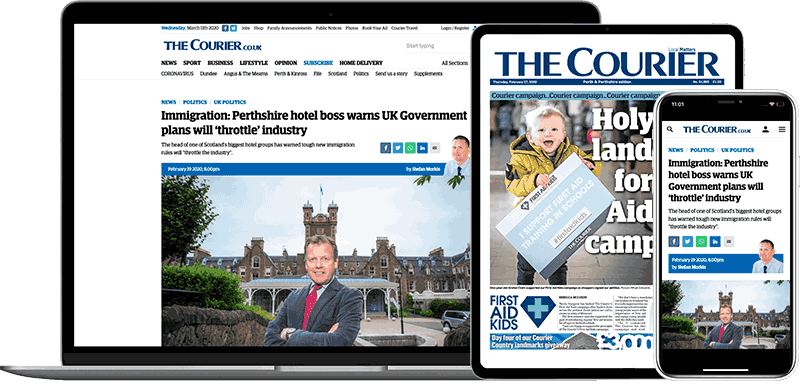 Help support quality local journalism … become a digital subscriber to The Courier
For as little as £5.99 a month you can access all of our content, including Premium articles.
Subscribe