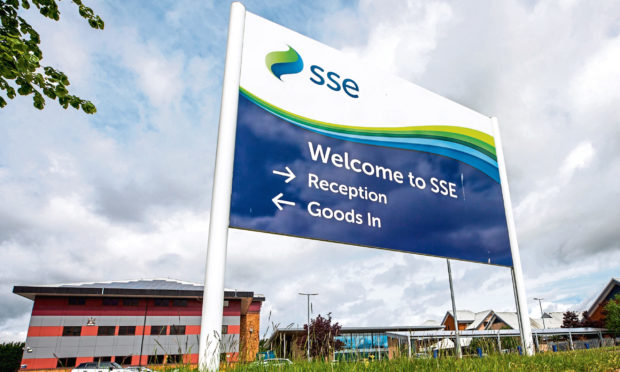 Perth-based energy giant SSE has agreed to sell its share in three energy-from-waste facilities in a deal worth almost £1 billion.
The sale, expected to complete later this year subject to regulatory approval, will see SSE sell its 50% holding in a joint venture in three West Yorkshire facilities, two in Ferrbybridge – which each have an installed capacity of 75MW and are capable of processing around 725,000 tonnes and 675,000 tonnes of waste every year respectively.
The third facility, located in Skelton Grange is due to reach financial close around April 2021 and commence commercial operations in 2025 and will have an installed capacity of 45MW and will be capable of processing around 400,000 tonnes of waste annually.
The firm said the sale, to an infrastructure fund managed by First Sentier Investors, will realise a total cash consideration of £995 million.
Two of the three sites were identified by SSE as an early priority for sale as part of a strategy to secure at least £2bn from disposals of non-core assets by autumn 2021.
Gregor Alexander, finance director, said: "This sale marks a major step in our plans to secure at least £2bn from disposals by autumn 2021, with just over £1.4bn now delivered.
"While these multi-fuel assets have been successful ventures for SSE, they are non-core investments and we are pleased to have agreed a sale that delivers significant value for shareholders while sharpening our strategic focus on our core low-carbon businesses.
"Our disposal programme demonstrates how the company can create value from our assets and supports our plans to invest £7.5bn over the next five years in the low-carbon infrastructure needed to stimulate a green economic recovery and help the UK transition to a net-zero future."
The announcement follows the sale of SSE's 25.1% non-operating stake in Walney Offshore Wind Farm to Greencoat UK Wind for £350m and the agreement to sell its 33% equity interest in meter asset provider MapleCo to Equitix, under which SSE will receive net proceeds of around £90m on completion.
Mark Nelson, an analyst at Killik and Co, said: "The divestments will help to strengthen the balance sheet and support the company's plans to invest £7.5 billion in low-carbon energy infrastructure over the next five years."
In June, oil and gas giant Total acquired a 51% stake in the Seagreen offshore wind farm, located 27 kilometres from the Angus coastline, which has the potential to cover the energy requirements of a million homes.
Earlier this year, SSE warned the financial impact of Covid-19 on its operations could be as high as £250m.
In January, SSE sold its domestic energy business to OVO Energy in a £500m deal, but retained its Perth headquarters.
At the time, SSE chief executive Alistair Phillips-Davies hailed the move as the "best outcome for the business, its customers and it's employees".
The move saw OVO become the UK's second largest energy supplier, with all of SSE's 8,000 energy services staff, including a contact centre in Perth transfer to OVO as part of the deal.
The firm had previously tried to spin off its domestic division and combine it with Npower, but the merger collapsed in December 2018.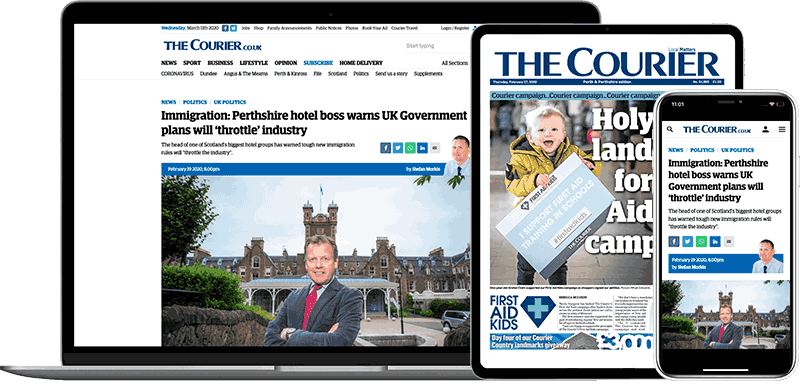 Help support quality local journalism … become a digital subscriber to The Courier
For as little as £5.99 a month you can access all of our content, including Premium articles.
Subscribe