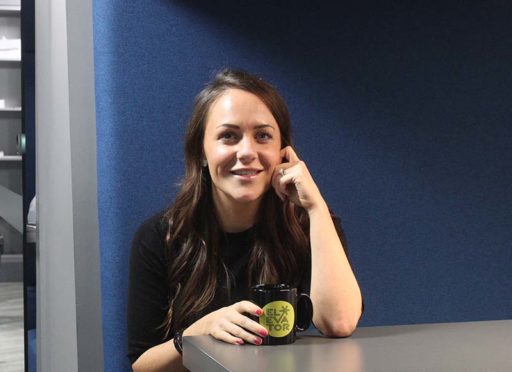 Business Gateway Tayside is dedicated to helping the region's business community prosper. As 2020 continues to be a challenging year for many, the team has expanded its service offering and built stronger relationships with Tayside's ecosystem to work towards the common goal of creating a stronger future for Tayside's economy. Caryn Gibson, Interim Operations Manager at Business Gateway Tayside, explains how the team has been supporting business – of all sizes during – COVID-19.
This year has been unlike any other in living memory. It may be months – even years before the full extent of the economic impact is felt.
Figures recently released by the Office for National Statistics highlight the effect the virus may be having on employment opportunities for young people in Scotland, stating that the unemployment rate of those aged 16-24 reached 12.5 per cent between June and August this year – a rise of 2.8 per cent compared to the same period in 2019.
Businesses are feeling the pressures of decreased sales, restrictions on services and disruption to supply chains, there is no doubt this could lead to further detrimental effects on employment rates and future job creation.
Uncertainty for many looks set to continue for the foreseeable future and it begs the question: what do we do next?
Many school leavers and young people are facing that question, and you'd be forgiven for thinking there aren't a wealth of options available to them. However, if you subscribe to the often-used phrase: 'necessity is the mother of invention', then there is some cause for optimism.
The extraordinary has become normality during lockdown, and it has recalibrated our perspective on society, our careers and economic futures. It has primed us for tackling challenges we may previously have avoided – uncertainty can perhaps present opportunity.
Our aim at Business Gateway is to rebuild the economy one business at a time. We believe that with the right advice and support, young – and not so young people can build a prosperous Tayside economy through starting and growing businesses.
Our team of expert advisers can help with all aspects of running a business, from creating a business plan to marketing, digitisation, finance and HR.
One of our clients, Chiara Di-Ponio Horne (founder of Mezzaluna Dundee) commented on her connections with experienced advisers and great resources.
She said: "When I was initially thinking of taking my product to market, Business Gateway helped me think through the whole process, from start to finish.
"The team introduced me to many local business owners who reached out to support me; individuals who genuinely wanted to help me avoid the pitfalls they encountered on their journeys."
Many of our clients realise that they already possess the skills required to become successful business owners, they just need the right support. You don't even need to have a business idea. Our Emerging Minds webinar series is perfect for those who have the determination to succeed but need guidance on getting started.
We provide one-to-one support for our clients and collaboration is a big part of what we do. We work with other support organisations daily, signposting clients to the support specific for their needs.
Speaking about the referral service offered to Business Gateway clients by NHS Healthy Working Lives, Jane Duffy, Occupational Health and Safety Advisor from the organisation said: "Since March, most of my work has involved supporting businesses from various industries with COVID-19 risk assessments and creating sector specific, interactive COVID-19 risk assessment documents.
"We've helped over 150 clients and many of them would have been unable to reopen or continue to work safely without the guidance we provided. It's really rewarding to be able to help people when they need it most."
We also help existing businesses to diversify and grow, focusing as much on teams growing from one employee to two, as we do about our clients' ambitions for global growth and expanding into new markets. Our dedicated HR adviser, Ann Kerr, is ready to help business owners with the regulations and legislation surrounding recruitment, selection and employment law. She is also passionate about helping young people find that sustainable career path.
Economic prosperity in Tayside is being built on collaboration. One thing we have all learnt during lockdown is that isolation is the enemy of creativity and innovation.
We need to reconnect – in whatever way we're permitted – to create and develop exciting new businesses and entrepreneurs. Let's turn uncertainty into opportunity.
---
Business owners looking to connect with others or find online resources should check out Business Gateway's website for a full list of webinars and digital resources.