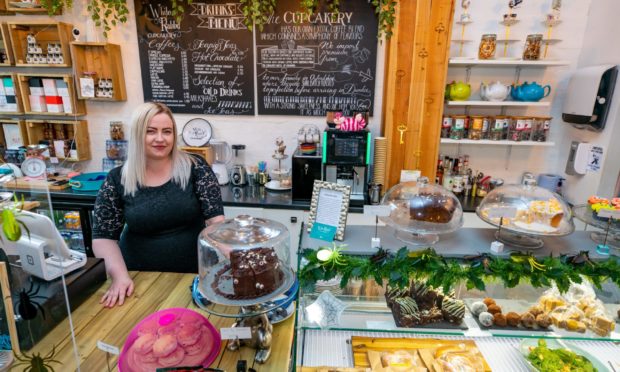 A Dundee café that was thriving before Covid-19 hit will permanently close this weekend.
White Rabbit Cupcakery opened in West Port just over a year ago and quickly established a reputation for its home baking, coffees and meals.
But the business has been "haemorrhaging" money since Covid hit as owner Tamarin O'Ferrall tried to keep up with wages, rent and other costs.
She said the decision to close on Saturday was "heartbreaking".
"I've put everything into the café and it's not been an easy decision but I owe rent and on some days we've taken in just £20 and paid more in staff wages," she said.
"We are just haemorrhaging money that I don't have. It's just not viable anymore."
The proceeds of Tamarin's partner house sale were used to start the business in the former Jushi premises last September with initial costs of around £35,000.
The name was inspired by Tamarin's seven-year-old daughter Katie's love of Alice in Wonderland and her rabbit, Princess Marshmallow Fudge.
Having previously operated a cake business from home, Tamarin said the café had a growing number of customers before March.
The owner added: "The café was doing well – we had regulars, we had to hire more staff, open for longer hours, we had lots of orders going out…
"Most of our customers were students or workers from the offices, or families as we were breast feeding friendly and these are the sort of people not going out anymore.
"When lockdown hit, we shut completely. I tried to get everyone onto furlough but there was a mix-up with HMRC so we didn't get that. Most of our staff left in February but we still had two employees.
"I took out a £15,000 bounce back loan to pay staff wages, rent and bills – it didn't last very long.
"I needed to find money to restock and get all the PPE and we opened again three weeks ago but not had the customers."
Tamarin, who is originally from South Africa, estimates the amount invested into the business and the debts could reach more than £60,000.
She praised the support she has had from her members of staff.
"They have been great and they saw the closure coming. They are really disappointed for me.
"We broke the news on our social media and it's been nice to see the messages from customers saying we'll be missed.
"It's just such a shame but we couldn't keep going."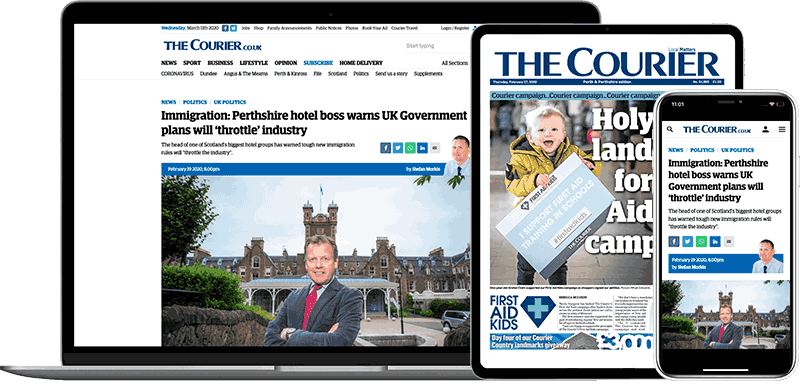 Help support quality local journalism … become a digital subscriber to The Courier
For as little as £5.99 a month you can access all of our content, including Premium articles.
Subscribe