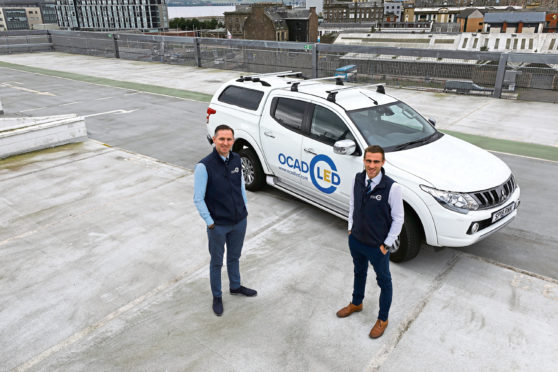 A Perthshire firm which specialises in LED lighting has continued its expansion into the public sector after securing a major contract in the borders.
Blairgowrie-based OCAD LED won a six week, six-figure contract to deliver energy efficient lighting for Borders Council through the Scottish Government Non Domestic Energy Efficiency Framework during what it has described as a "brutal year."
The latest project, which follows a large contract for NHS Forth Valley, includes fitting LED replacement lighting at venues including leisure centres, schools, swimming pools and astroturf multi-sports pitches.
The firm, which was founded in 2014, originally targeted the offshore oil and gas sector and after investing in research and development for their units, showcased their product at the Offshore Technology Conference in Houston in 2015.
However, a major oil glut saw prices crash and the sector move into a protracted recession.
Managing director Euan Donaldson said the firm had quickly pivoted away from the energy industry and moved into the public and commercial sectors, where it was small enough to offer bespoke-designed solutions to clients.
He said: "The public sector has very high quality and specification demands.
"It's not simply a case of offering a price, clients such as NHS trusts and local authorities want to know what the longer term efficiency savings from the products are, as well as comprehensive guarantees.
"Although a contract might be with local authority, the work can be spread across a range of building types and even recycling depots."
Mr Donaldson said it has "been very much a survival year for the firm".
He said: "We sat in the board meeting in January and our order book looked absolutely fantastic, but by February and March, as Covid-19 started to hit, it was like snow off a dyke and jobs were just evaporating right in front of us.
"Covid hasn't really left anyone unturned, but we still maintained some NHS projects in Forth Valley and we were also awarded some work from Dundee City Council so that has kept the wolf from the door and also allowed us to plan into 2021."
The company has a full-time staff of five, but hires local contractors to complete its projects.
Mr Donaldson said the company specified its use of local employees in bids and felt from a moral perspective employing from the local workforce where public money is being spent "is the right thing to do."
He said: "We can have between 20 to 25 contractors on site so we are creating employment and sustaining other companies."
The firm is not currently conducting any research and development work and has no plans to move into the domestic market.
Mr Donaldson said the firm's business model of having a core team, third party manufacturer and sub-contracting the work had helped it survive the pandemic.
The company said it has not looked at a return to the oil and gas market, but it had secured an order from an international shipping firm and hoped it would increase market share as Covid-19 travel restrictions eased.
Mr Donaldson said OCAD LED had recently moved into sports arena floodlighting and had recently completed work for Carnoustie Panmure.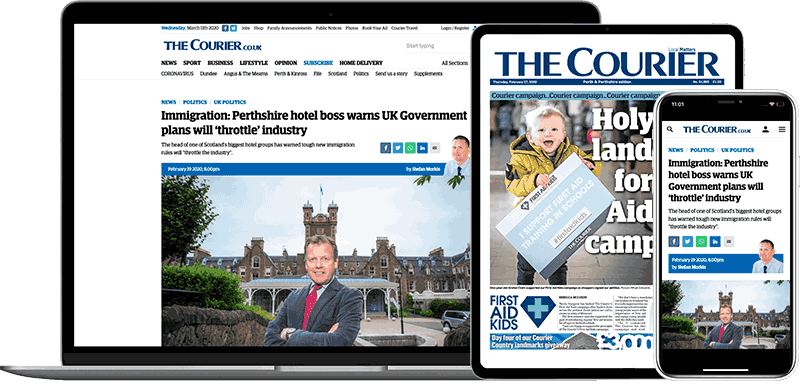 Help support quality local journalism … become a digital subscriber to The Courier
For as little as £5.99 a month you can access all of our content, including Premium articles.
Subscribe