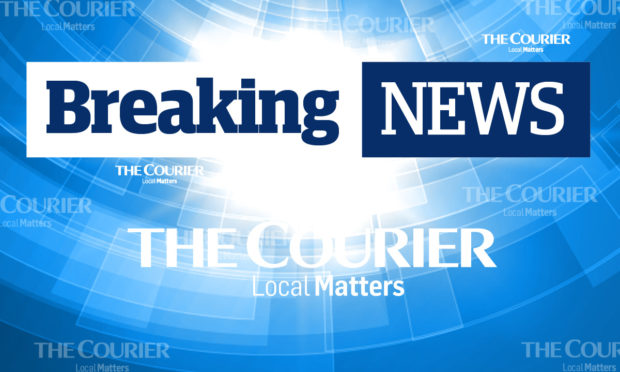 A loss-making retailer with shops throughout Tayside and Fife has announced plans to close unprofitable outlets.
WH Smith today reported a loss of £226 million in the 12 months to the end of August and expects to burn through another £20m of cash in November.
The chain previously signalled its intention to cut up to 1,500 as a result of its slow recovery from the impact of Covid-19.
The High Street retailer said it now expects to shut around 25 shops in this financial year as leases expire.
Leases to expire
In a trading update, the firm said: "Over the years, we have actively looked to put as much flexibility into our store leases as we can, and this leaves us well positioned in the current environment.
"The average lease length in our High Street business, including where we are currently holding over at lease end is 2.5 years.
"We only renew a lease where we are confident of delivering economic value over the life of that lease.
"We have around 420 leases due for renewal over the next three years, including 120 where we are holding over and in negotiation with the landlord.
"Depending on the negotiations with our landlords and the government's future approach to property rates, we anticipate closing around 25 stores in the current financial year as the leases on these stores expire.
"While this is not an easy decision to make for our colleagues or the communities we serve, it is vital we retain a strong and cash generative high street portfolio going forward."
WH Smith in Courier Country
WH Smith has branches in the centre of Dundee, Perth, Montrose and Arbroath as well as at Ninewells Hospital.
In Fife the retailer operates from St Andrews' South Street, Crossgate in Cupar, the Kingdom Centre in Glenrothes and Dunfermline High Street.
It also has three branches in Kirkcaldy – in the High Street, Victoria Hospital and Kirkcaldy Railway Station.
The retailer fell deeply into the red in the last year as the Covid-19 pandemic forced hundreds of its shops to close, and put the brakes on its travel business.
The £226m pre-tax loss compares to a £135m profit a year ago.
Underlying pre-tax loss hit £69m, a figure analysts had been expecting to reach around £70m to £75m.
Revenue was down 33% to just over £1 billion, the company said, after a strong start to the year was interrupted by the virus.
Cost management
Carl Cowling, group chief executive, said the company had to focus on its cost management while sales remained depressed.
He said: "The group delivered a strong first half performance and traded strongly prior to the outbreak of Covid-19. Since March, we have been heavily impacted by the pandemic.
"Despite the many challenges faced, we responded quickly and took decisive actions to protect our colleagues, customers and the business, including strengthening our financial position.
"While passenger numbers continue to be significantly impacted in the UK, our North American business, where 85% of passengers are domestic, is beginning to see some encouraging signs of recovery.
"In High Street, we had seen a steady recovery and we were well set up both in stores and online as we went into the second lockdown. We currently have 558 stores open.
"We have a robust plan across all our businesses focusing on cost management and initiatives within our control which support us in the immediate term and position us well to emerge stronger as our markets recover."
He added: "We are a resilient and agile business. The actions we have taken have put us in a strong position to navigate this time of uncertainty and we are well positioned to benefit as our markets return to growth."
Travel
The travel business has been particularly badly hit since March. Over the last year revenue dropped 39% in the travel segment, hitting £344 million. Even its hospital stores saw revenue drop by 15% as visitors stayed away from health units.
The travel section made a trading loss of £1 million, down from a £97 million profit a year ago. The recovery is not likely to start until the second half of the current financial year.
Analysts were expecting WH Smith to present a tough set of results, with some at Investec already describing it as a "write-off" year.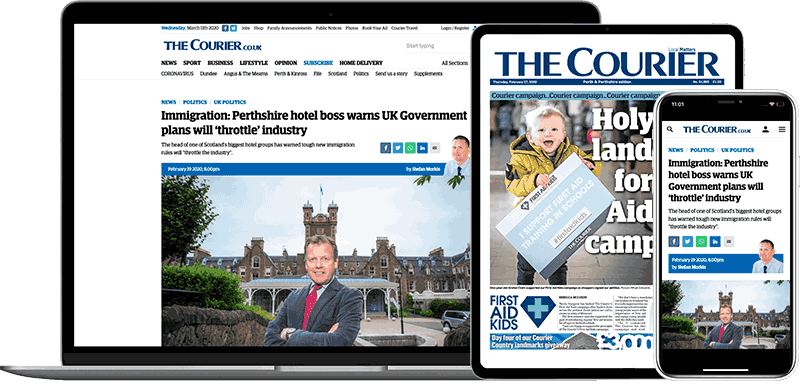 Help support quality local journalism … become a digital subscriber to The Courier
For as little as £5.99 a month you can access all of our content, including Premium articles.
Subscribe