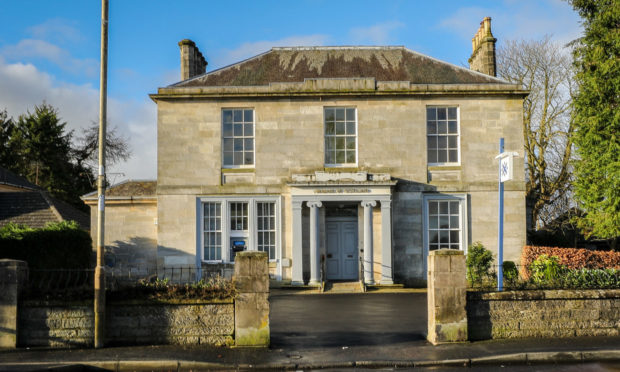 Tayside banks will shut in March and April next year as part of a mass closure programme by the Lloyds Banking Group.
The owner of Lloyds, Halifax and Bank of Scotland today said it would continue with plans to close 56 branches despite union pleas to halt the programme.
The major banking group previously announced in January that its Perthshire Bank of Scotland branches in Kinross and Auchterarder, as well as the village of Killin by Loch Tay, would shut.
The closures were initially planned for August, but delayed as a result of the Covid-19 pandemic.
'Unjustified and damaging'
Unite, a recognised trade union in Lloyds Banking Group (LBG), described the decision by the bank to resume its bank branch closure as "unjustified and damaging".
Rob MacGregor, Unite national officer, said: "Unite has opposed these bank branch closures at every step. The decision to go ahead and close 56 branches is unjustified and damaging.
"This devastating news comes just two weeks after the bank announced the loss of over 1,000 jobs from across LBG.
"The pandemic has highlighted the vital role our local bank branches play in providing an essential service to the community.
"These closures don't just cut a vital service from communities but also force customers to travel further to stand in larger crowds of customers queuing outside busier branches."
Urged to halt closures
The union boss urged the bank to assess the impacts of any proposed closures on members, customers, and the local economic activity.
"Across the country, trade unions, MPs and community groups have expressed their concerns to the banking sector about the negative impact their actions are having on local economies and the wider society," Mr MacGregor added.
"Once again the voice of customers and staff appear to be ignored in the rush to make short term savings."
Redundancies
The branches were all initially identified to close over a six-month plan starting from April to October this year.
A Lloyds spokeswoman said there would be no compulsory redundancies under the plans.
"We paused these closures due to the Covid-19 pandemic and, after careful consideration, these planned closures will take place in March and April 2021," the Lloyds spokeswoman said.
The bank previously stated the three locations were all less than half a mile from a post office which offered some banking 
services.
It said nearly three-quarters of customers in the three branches already used other locations and other ways to bank, such as online and telephone banking. It said a mobile branch would visit the three areas.
Statement
At the time of the closure announcement in January, a Bank of Scotland spokesperson said: "We are committed to having the largest branch network in Scotland and in addition to our branches, all our customers can use the Post Office to access their banking locally.
"Our mobile branches also visit many rural communities.
"We have made the difficult decision to close a number of branches later this year in response to changing customer behaviours and the reduced number of transactions being made in branches.
"We apologise for any inconvenience this may cause."
The full list of branches identified as closing:
1.            Acomb
2.            Auchterarder
3.            Balfron
4.            Bath Oldfield Park
5.            Belvedere
6.            Billericay
7.            Blaby
8.            Boscombe
9.            Bournemouth West Southbourne
10.          Bristol Downend
11.          Bristol Hanham
12.          Calne
13.          Cheadle (Cheshire)
14.          Cobham Surrey
15.          Colwyn Bay
16.          Cowbridge
17.          Dursley
18.          East Dulwich
19.          Edinburgh Dalry Road
20.          Edinburgh Greenside
21.          Edinburgh Liberton
22.          Edinburgh Tollcross
23.          Galston
24.          Gerrards Cross
25.          Grantown on Spey
26.          Hayle
27.          Holmfirth
28.          Hull Holderness Rd
29.          Huntly
30.          Killin
31.          Kinross
32.          Knaresborough
33.          Leeds Moortown
34.          Livingston
35.          Loanhead
36.          Locks Heath
37.          London Blackheath
38.          Malmesbury
39.          Market Rasen
40.          Marlow
41.          Moreton
42.          Mumbles Swansea
43.          Newcastle-upon-Tyne Haymarket
44.          Nottingham Aspley
45.          Portchester
46.          Reading Lower Earley
47.          Reddish
48.          Scunthorpe Ashby
49.          Southsea
50.          Stoke Newington
51.          Tullos
52.          Turriff
53.          Upton-by-Chester
54.          Whitton
55.          Wickham Hants
56.          Worcester St Johns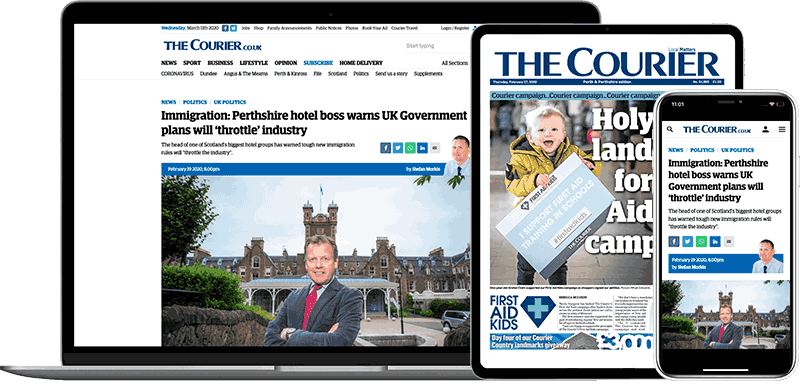 Help support quality local journalism … become a digital subscriber to The Courier
For as little as £5.99 a month you can access all of our content, including Premium articles.
Subscribe