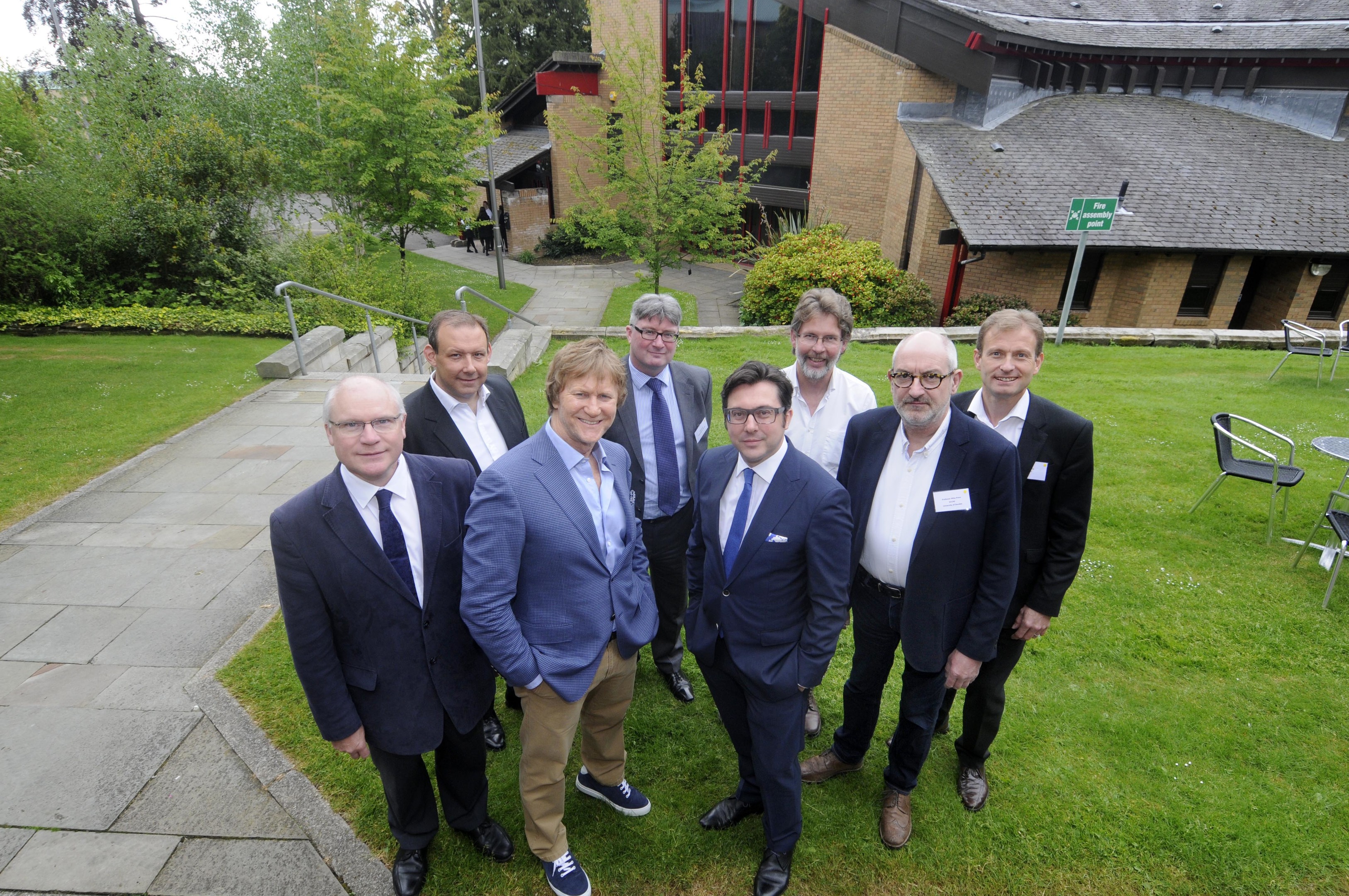 Successful innovation is not just about having good ideas, a key speaker told the 16th annual international BioDundee conference.
"It is about evaluating the ideas correctly and implementing the best ones," said Dr David Scott, senior director of Tepnel Pharma Services which he grew from a Scottish SME to a subsidiary of a large global US healthcare and diagnostics company.
Life science and healthcare experts from all over Europe have gathered in the West Park Centre for the two-day conference on the theme Life Sciences & Healthcare: Enterprising Business and Research.
Dr Scott, a member of Scottish Enterprise's life sciences industry leadership group and co-chair of the pharma services steering group, said the life sciences' sector north of the Border is compact, well-connected and "a hugely important aspect of our future economic growth."
A world-recognised research base with a reputation for pioneering medical advances, he said Scotland is home to 650 life science organisations.
They employ 35,000 people in a sector with a turnover of £3.6 billion that contributes £1.7bn of gross added value to the economy.
He added: "Our aim should be to work together across academia and industry to maintain the position of our world-class industry and reputation."
BioDundee promotes the city as a centre of world-class life science activity and aims to build on the sector's strength through partnership working, networking, knowledge and skills development.
High level life sciences research takes place at Dundee and Abertay Universities along with agricultural research at the James Hutton Institute, and customised training takes place at Dundee and Angus College.
The city boasts 18% of Scotland's life science companies – many of them spun- out from the universities – employing more than 4000 people.
Dundee University's college of life sciences is recognised as one of the fastest growing and most productive research institutes in Europe, attracting hundreds of millions of pounds in income and employing almost 900 staff from 60 countries.
Opening the conference, Rodney Mountain of the Academic Health Partnership in Tayside said: "Dundee is an amazing city – there is a real vibe to what is happening here.
"It began with life sciences and then the vibrant computer games industry, and now there is a new kid on the block – design.
"Design is the interface between science and art and it really fosters creativity."
DCA is a hive of creativity, he stated, and the city's status is being enhanced by the eagerly anticipated V&A Museum of Design on the waterfront and Dundee being named the UK's first city of design by the United Nations.
It achieved that accolade in being recognised by UNESCO for its diverse contributions to fields including medical research, comics and video games.
Such distinguished recognition, he believed, was a further reason for the city being entitled to look to the future with confidence.
Conference sessions include commercialisation and entrepreneurship; enterprising talent; design and a glimpse into the future.
There is also a business innovation competition in which four companies compete in a live pitch in front of a panel made-up of internationally focused Scottish-based investors and entrepreneurs.
Budding entrepreneurs were given hope from Professor Chris Evans, founder of Excalibur Group and Arthurian Life Sciences, who spoke on his journey from the biotech bench to billions.
His CV includes having built from scratch companies with a total value of $6 billion (£4.1bn) , created 15 university spin-outs and raised more than $600 million (£410m) in venture funds.
"Entrepreneurial success in life sciences was down to the product, people, plans, money and hard work," he stated.
"Have hope, you will eventually get the money for the right thing," he added.
Dr Richard Seabrook head of business development in innovations at Wellcome Trust;  Professor Andrew Hopkins, chair of Medicinal Informatics at Dundee University, and Fiona Godsman, chief executive of the Scottish Institute of Enterprise are among the other speakers.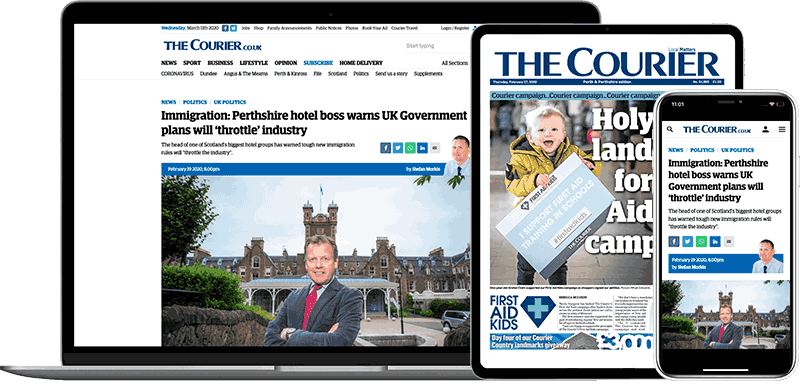 Help support quality local journalism … become a digital subscriber to The Courier
For as little as £5.99 a month you can access all of our content, including Premium articles.
Subscribe