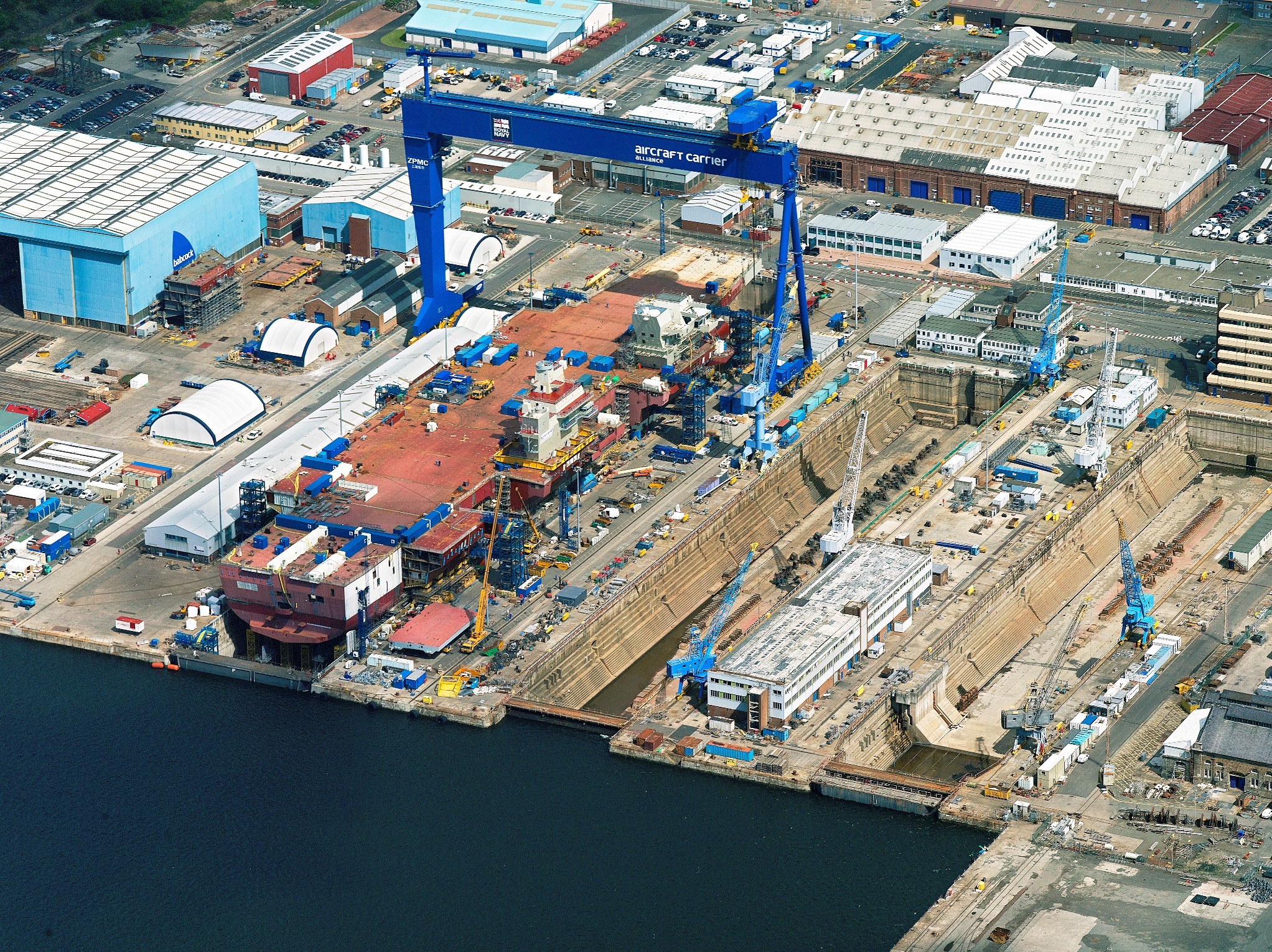 Babcock International said its 4% rise in statutory revenue to £4.16 billion and 5% rise in profit to £330.1 million was largely due to a bulging international order book.
The FTSE 100 listed company runs the Rosyth yard in Fife where the Royal Navy's new Queen Elizabeth class aircraft carriers are being assembled.
It also runs the Devonport and Faslane naval bases, operates military training and logistics operations and is decommissioning nuclear facilities.
International deals include naval facilities in Oman, submarines in Canada, helicopters in Ghana and Mozambique and support services for ANZAC Class frigates in Australia.
The group raised its dividend by 9% to 25.8p per share, and was optimistic about the coming year with orders worth £20bn.
Peter Rogers, chief executive said: "Babcock had another successful year in 2016, continuing to create value for shareholders.
"We delivered a strong performance in underlying revenue, operating profit and earnings per share, demonstrating the effectiveness of our strategy and the quality of our operations.
"We end the year well positioned for future growth in our key markets both in the UK and internationally, where we have had some early successes in securing new opportunities through leveraging the platform provided by the Avincis acquisition."
Babcock finalised the £1.6bn purchase of the helicopter manufacturer in 2014.
He continued: "Our confidence is underpinned by the clear visibility provided by our impressive order book and bidding pipeline.
"As a result, we expect to make further progress this year and beyond."
Mr Rogers, who is 68, will be replaced by Archie Bethel, currently chief operating officer, in September.
Babcock recently secured a £400m, 17 year deal to train helicopter pilots for the British Army, Royal Navy and RAF.
The contract was awarded as the Ministry of Defence, for whom Babcock is the second biggest supplier, continued to outsource non­-frontline work.
It is also carrying out nuclear decommissioning work in Britain and Japan.