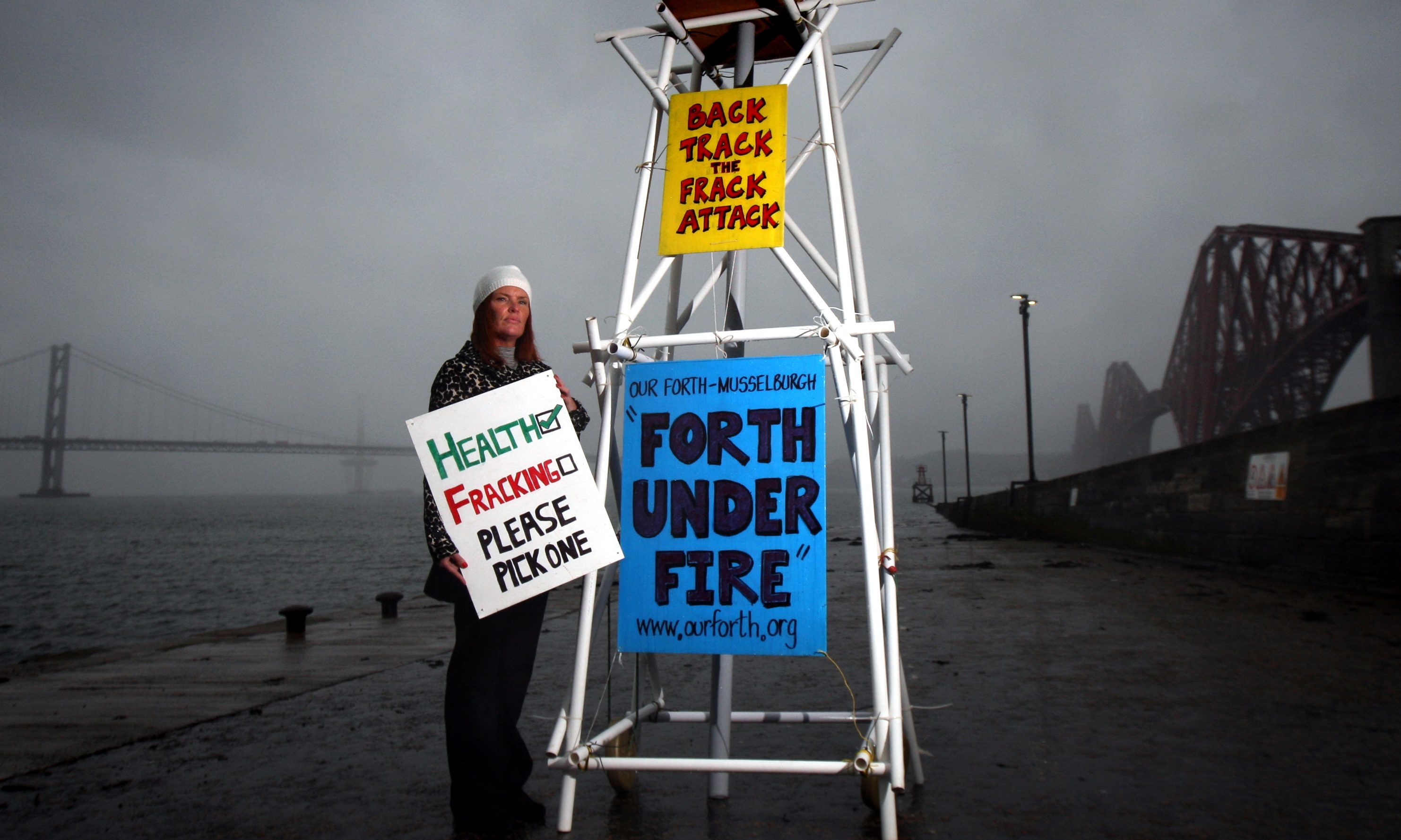 A Friends of the Earth Scotland (FoES) report alleging Underground Coal Gasification (UCG) is seriously dangerous has been dismissed as "scaremongering" by the firm behind a project in the Firth of Forth.
The report said UCG poses climate change, local environmental and public health dangers.
It comes before Professor Campbell Gemmell is due to submit his review of UCG to Scottish ministers.
The Scottish Government has imposed a moratorium on the controversial process of producing electricity from burning coal seams pending further research.
Cluff Natural Resources wants to invest £250 million in the Forth project which it says will create 1000 jobs, generate £603 million for the local economy reeling from the closure of the Longannet power station and help meet Scotland's energy needs.
FoES wants the Scottish Government to ban the process and end uncertainty for threatened communities around the Forth.
The report includes case studies from Australia, China, South Africa, the UK and the US, and concludes that if the Cluff project goes ahead, around 120m tonnes of CO2 could be released into the atmosphere, more than twice Scotland's annual carbon emissions.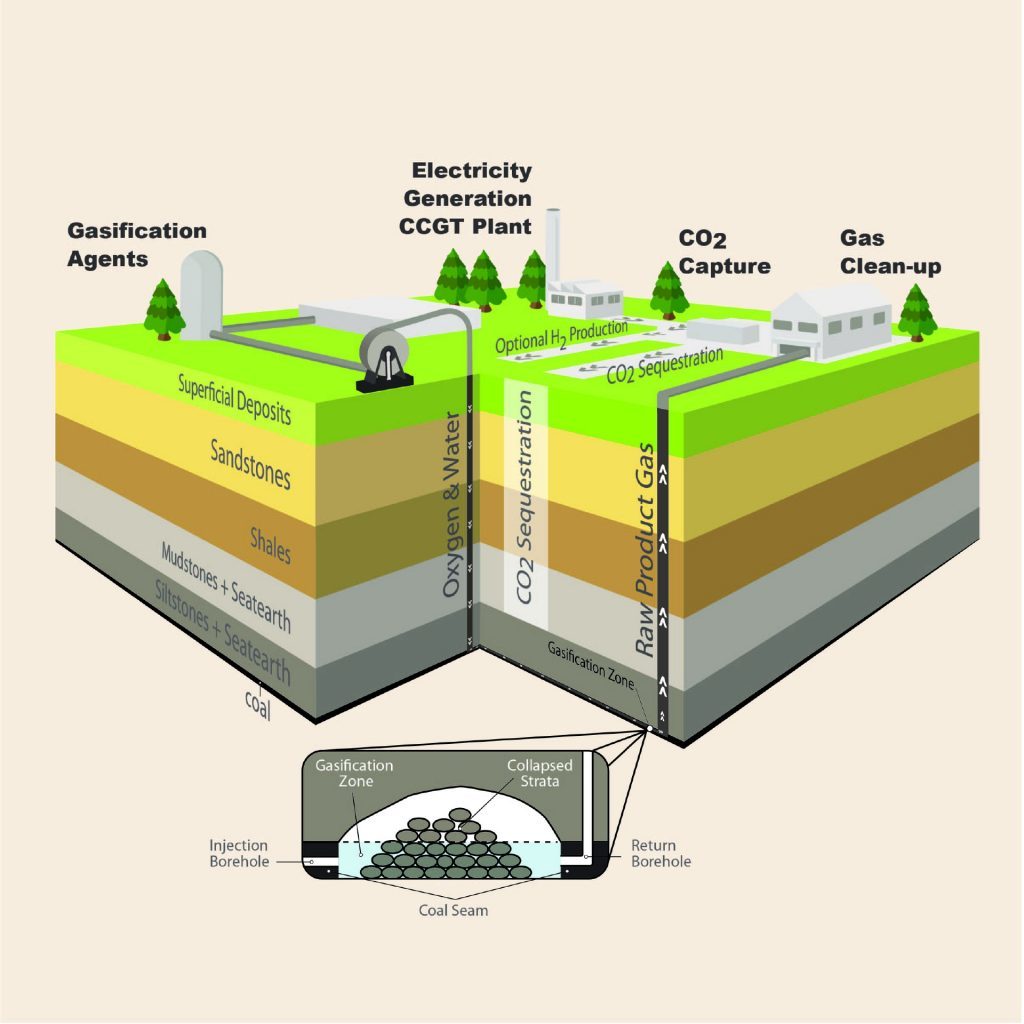 It points to UCG causing irreversible environmental damage in Australia and long-lasting contamination of groundwater in the United States.
Report author and FoES campaigner Flick Monk, said: "The history of UCG is littered with contamination incidents, ground subsidence and industrial accidents.
"Given what we know about this technology's chequered history…… plans to burn coal seams under the Firth of Forth are completely completely reckless."
Andrew Nunn, Cluff's chief operating officer, dismissed the report because "it has been written by a FoES staff member with no scientific or engineering qualifications and a predetermined view on the future requirement for fossil fuels."
He added: "We see it as a contrived attempt to manipulate public opinion ahead of the Scottish Government's independent report."
The firm acknowledged that a few UCG projects have failed to meet acceptable standards but a number of modern schemes demonstrated that with appropriate site selection, engineering and operational oversight, the technology is capable of delivering a credible alternative to imported natural gas.
He added: "FoES must be starting to grasp that reality and have resorted to scaremongering."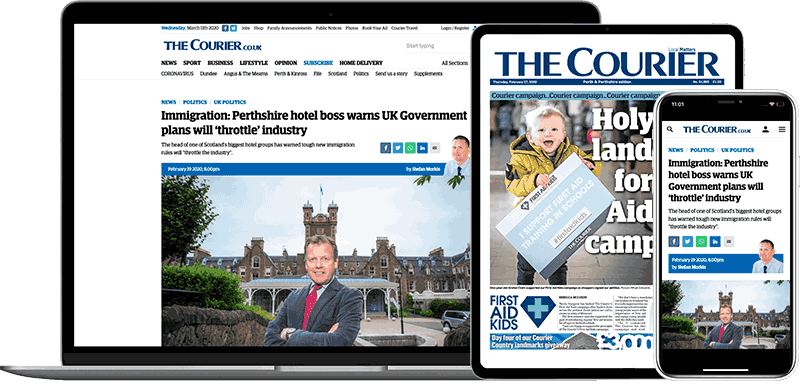 Help support quality local journalism … become a digital subscriber to The Courier
For as little as £5.99 a month you can access all of our content, including Premium articles.
Subscribe