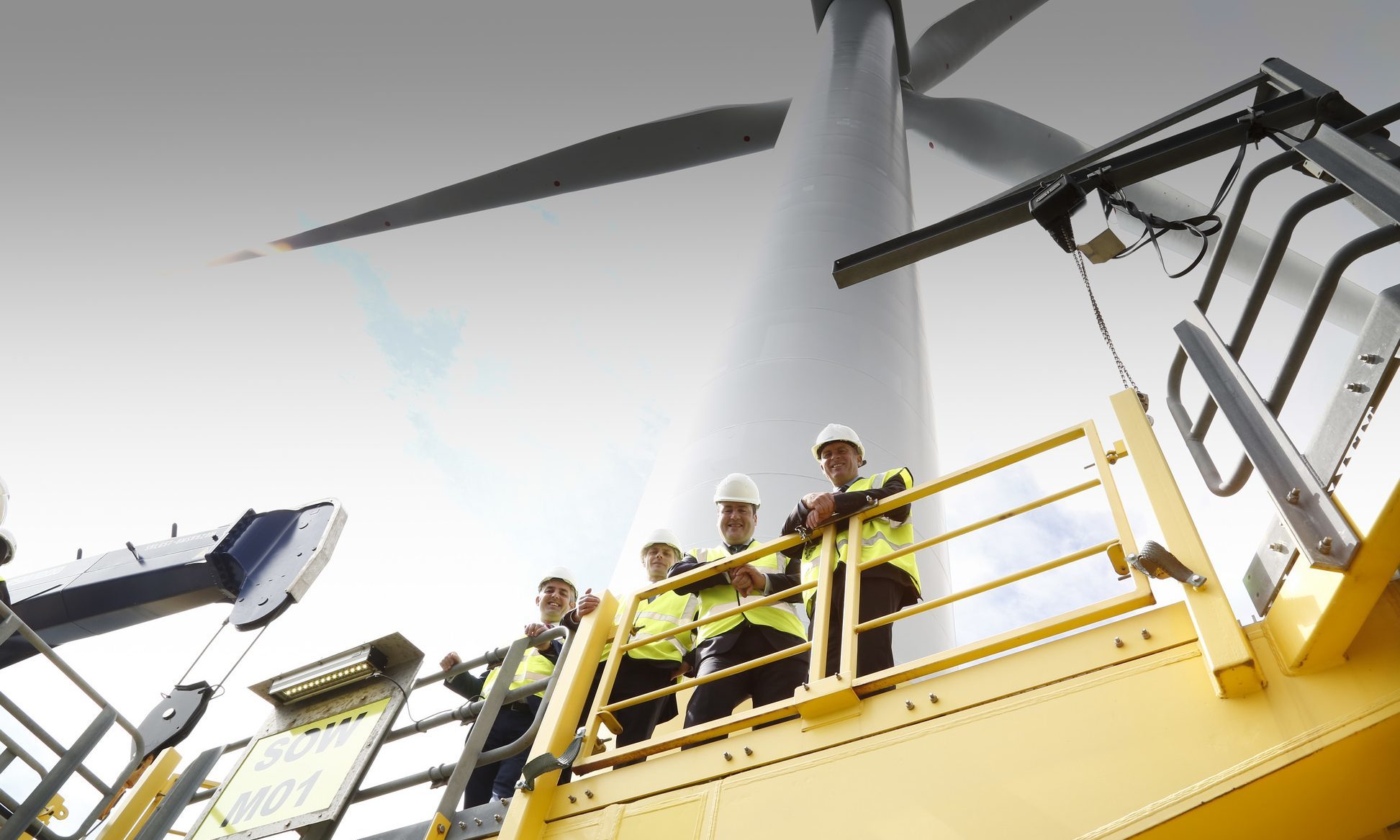 A digital clone of the Levenmouth turbine is being created by the Offshore Renewable Energy (ORE) Catapult to help create more effective versions of the giant green energy bladed structures.
The Scottish Government has contributed £215,000 to the £450,000 project, seeing it as a venture to help Scotland capitalise on the potential of the renewable energy sector.
ORE Catapult, headquartered in Glasgow, is one of Europe's leading research centres specialising in offshore renewables, including wind, wave and tidal.
It acquired the Levenmouth 7MW demonstration offshore wind turbine, from Samsung Heavy Industries.
One of the world's most advanced offshore wind turbines dedicated to research, it offers opportunities for training and skills vital for the future of the offshore wind industry.
The development of a digital clone enhances the uniqueness of this asset and opens up the opportunities to the wider academic and industrial base in Scotland.
The digital clone will use sensor instrumentation to advance the industry's understanding of how large megawatt turbines behave, and identify cost reduction opportunities through design optimisation.
Censors will monitor the Levenmouth turbine's blades, tower and substructure to provide data on its behaviour in real-world conditions.
The findings can support a significant number of leading Scottish engineering and manufacturing companies.
The digital clone is a better way to develop large scale turbines than continually build new ones without detailed data and judge their performance.
Cian Conroy, ORE Catapult's Sector Lead for wind, said: "With the rapid scale in growth of offshore wind turbines, industry needs to rethink and revalidate assumptions associated with offshore wind turbine designs.
"Deploying sensors on the Levenmouth turbine gives us a unique opportunity to understand the behaviour of a large turbine in real-world conditions, and benefit the industry, its supply chain and academia.
"Having a validated model is crucial for understanding the impact of design decisions in the weight and cost of different components of the turbine".
Professor Bill Leithead of Strathclyde University and chair of Supergen Wind, said: "Instrumentation of the turbine has the potential to support a number of vital research projects for the offshore wind industry, and position the UK academic research community at the heart of European wind research."
Scottish Energy Minister Paul Wheelhouse said: "Over the longer term, Scotland will need to transition its primary energy from fossil fuels to renewable sources.
"This represents a huge opportunity as the country looks to increase vastly its demand for renewable electricity and heat.
"This is why we must have a workforce with the skills needed to help grow this industry."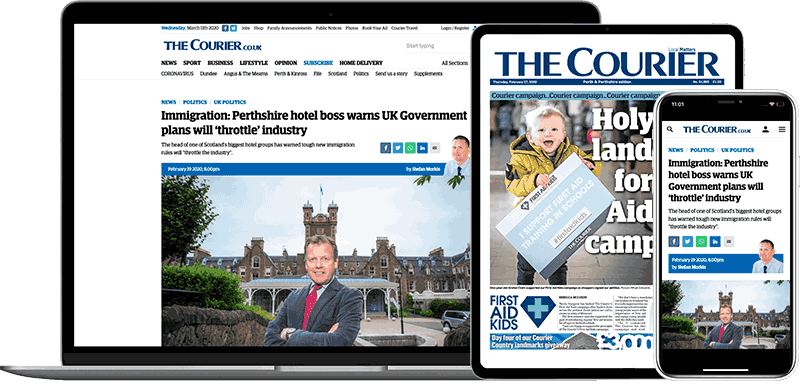 Help support quality local journalism … become a digital subscriber to The Courier
For as little as £5.99 a month you can access all of our content, including Premium articles.
Subscribe