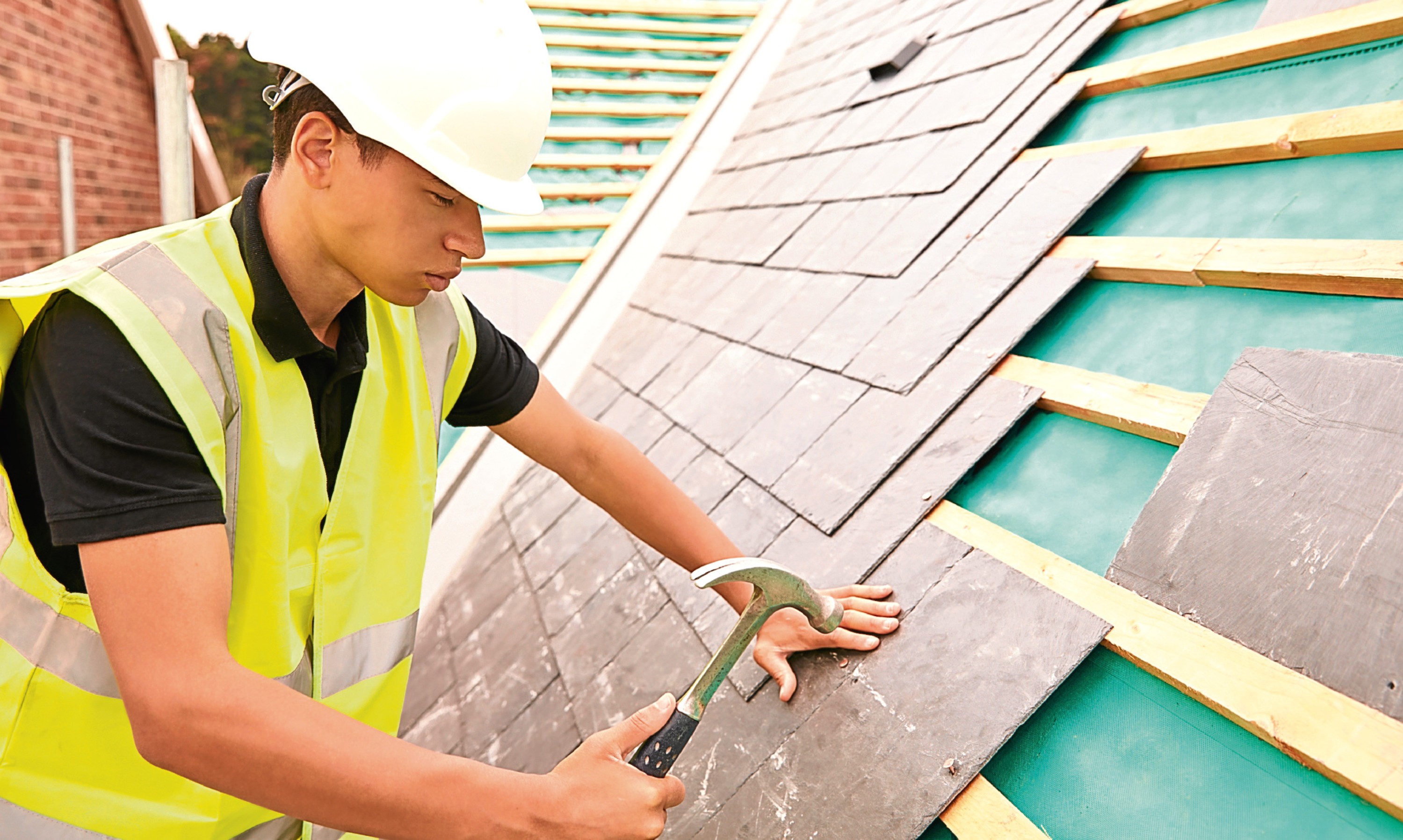 Scottish building contractors are trying to remain focused and upbeat despite a Brexit-led sectoral decline.
New official figures from ONS show construction output dropped by 0.9% in the month of the Brexit vote, compared to a 2.1% decline in May.
Output was also down 0.7% for the whole second quarter when compared to the first three months of the year.
The ONS said the decline was driven by a 0.8% drop in new work, with repair and maintenance contracts 0.5% lower.
Samuel Tombs of Pantheon Macroeconomics said the sector had re-entered recession as public sector cuts and Brexit uncertainty took its toll.
He also warned the situation was likely to get worse in the third quarter, stating "the downturn looks set to deepen."
Despite the challenges, Gordon Nelson, director of the Federation of Master Builders in Scotland, said anecdotal feedback from the trade north of the border remained upbeat.
"Things have been looking pretty good by and large although there has been a bit of uncertainty for some members in the Aberdeenshire region over the past few months," Mr Nelson said.
"Of course, the impact of Brexit was not picked up in our latest state of the trade survey so there is a few potential question marks over whether consumers will rein in spending in the months ahead and will the possible currency fluctuations impact on material costs going forward?
"Our member base is predominantly in the small, micro and niche employers focused on the domestic sector.
"They just want to stay positive, be bullish and continue with business as usual."
Scottish Building Federation managing director Vaughan Hart said the impact of Brexit was unclear.
"We will need to wait for updated figures in the coming months to see if the Brexit vote has had a material short term impact on industry output," Mr Hart said.
"But these latest UK figures certainly confirm a continuing slowdown in activity during the first half of 2016.
"Our members' confidence has also been declining since it hit a record high in the second quarter of 2015 and took a real knock immediately after the referendum vote."
Mr Hart said he was pleased the Scottish Government had included construction in its post referendum economic stimulus package.
"But for the new plan to have maximum positive impact on business confidence and employment, any additional funding should be targeted towards housing as well as clearing obstacles to getting commercial and industrial building projects off the ground," he said.
"In terms of policy, a good start here would be to reinstate business rates relief for empty industrial properties."