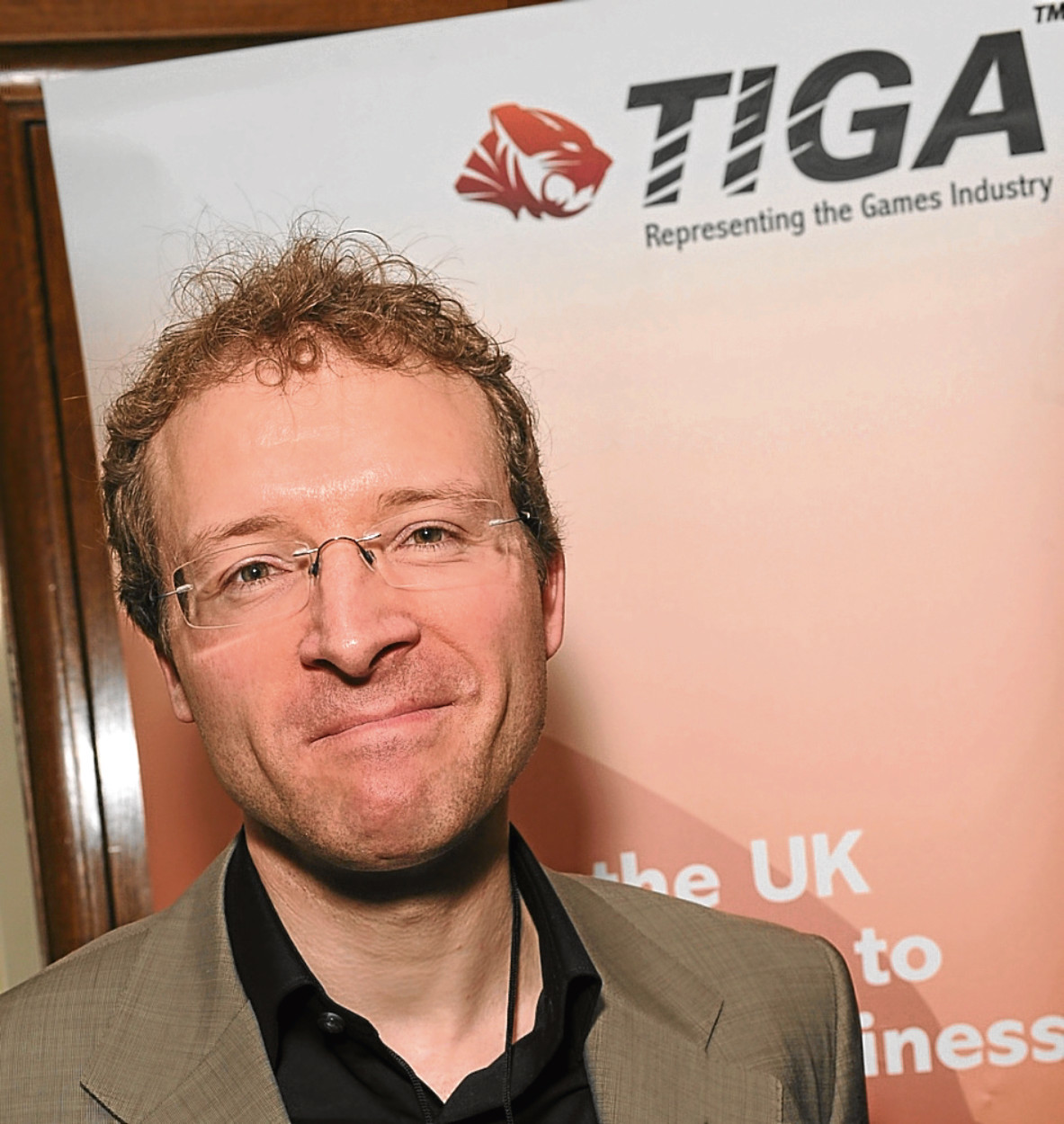 The UK games sector is edging towards the "efficient industry eco-system" that will allow for sustained growth.
That is the conclusion of Tiga CEO Dr Richard Wilson as the industry body gets set to release its annual report into the health of the sector in Britain.
The sector is an important element of Dundee's emerging business base, supporting a significant number of jobs through both large and small studios.
"The industry's growth over the last year has been driven by three factors," Dr Wilson said.
"Firstly, the games market is buoyant, with new opportunities continuing to arise in mobile, PC gaming, console and VR and AR, which have combined to stimulate investment and job creation.
"Secondly, start-ups have increased in number while existing medium and larger studios have expanded, suggesting that we are getting closer to the efficient industry eco-system that Tiga has long fought for.
"Thirdly, and perhaps most importantly, games tax relief (GTR) is powering growth."
Dr Wilson added: "There is now a clear causal link between the advent of GTR and headcount growth in the UK games development sector.
"Over the three years before GTR was announced, the UK's development headcount experienced an average annual growth rate of minus 3.6%.
"Over the four years after the announcement, the average annual growth rate was plus 7.1%.
"We should now examine how we can make GTR even more effective so that it will continue to create more jobs, more investment and more video games in the years ahead."
The key findings of the survey are that full-time staff numbers in UK studios increased by 7.5% in the past year to 11,893.
The number of jobs indirectly supported by the industry also soared in the year from 19,872 to 21,744.
Investment also took a leap with studios committing £562 million to projects in the last 12 months, a rise of £59m on the previous year.
Tiga said the direct and indirect tax take from the sector had also increased from £460m to £514m during the year.
Overall, the survey's authors concluded the UK's games development sector contributed £1.25 billion to UK gross domestic product in the year to March, a significant rise on the £1.1bn of the previous year.
While the figures are positive, Tiga chairman Jason Kingsley cautioned the industry continued to face significant challenges with more than one-in-10 studios failing in 2014.
"Access to finance is challenging, particularly for micro-studios," said Mr Kingsley.
"Recruitment of highly skilled people can be difficult.
"We now need to reinforce our success by enhancing video games tax relief, improving studios' access to finance, developing regional games clusters and continuing to boost education and skills."
business@thecourier.co.uk