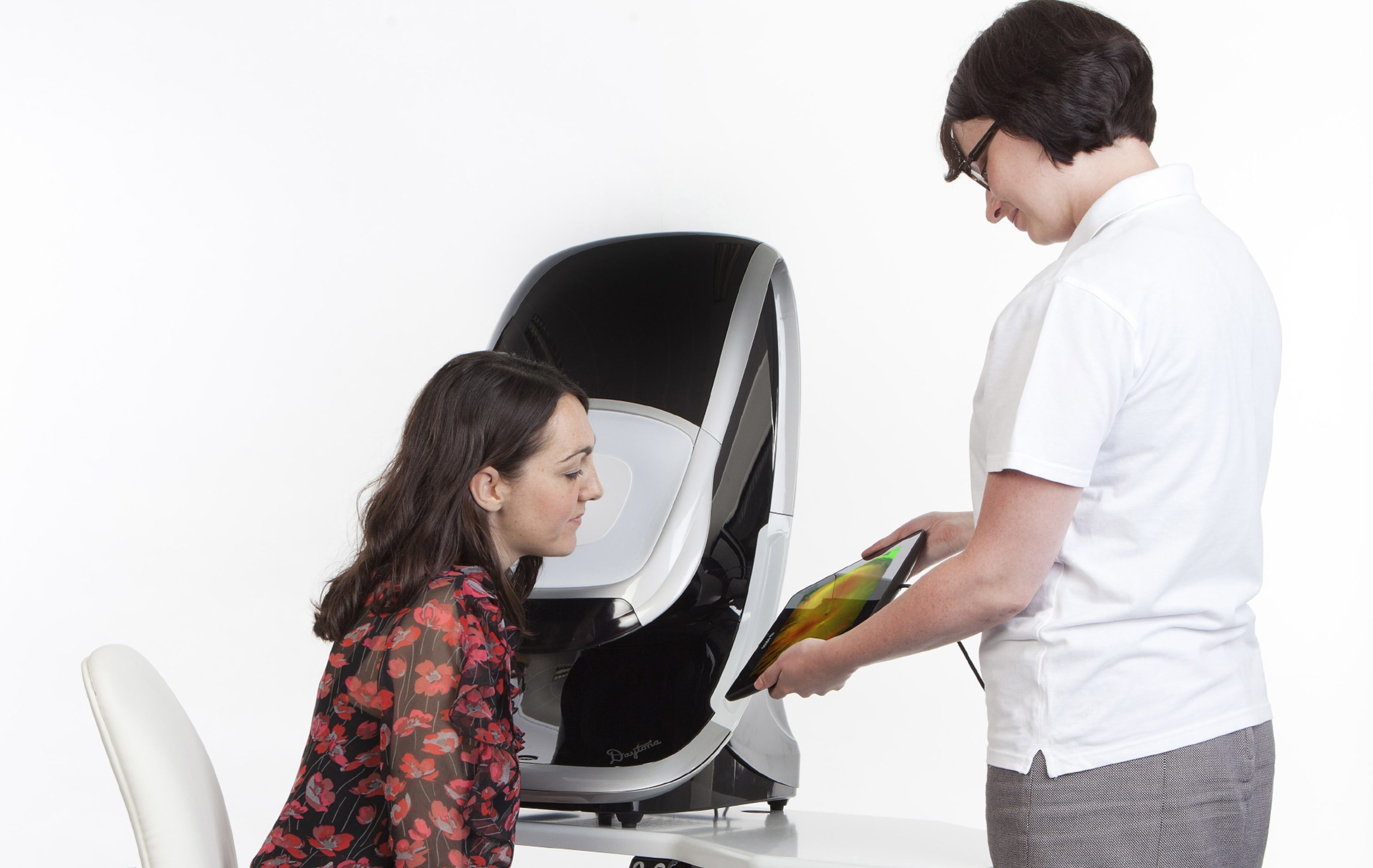 Fife retinal imaging company Optos reported a pre-tax profit of $23.4 million (£17.85m) in the year it became part of the Nikon Corporation.
The Dunfermline firm was bought by the Japanese camera maker for £259m in May last year, signalling Nikon's move into the medical sector which it said was important for its long-term growth.
Optos aims to be recognised as a leading provider of devices to eyecare professionals for improved patient care, producing ultra-widefield, high resolution digital images of the retina.
Its technology provides a bigger picture and more clinical information which helps the early detection, management and effective treatment of disorders and diseases.
These include retinal detachments and tears, glaucoma, diabetic retinopathy and age-related macular degeneration.
Retinal imaging can also indicate non-eye or systemic diseases such as hypertension and certain cancers.
Its California and Daytona products are the newest generation of ultra-widefield retinal imaging technology. Converted to desktop models, their ergonomic designs offer patient comfort and make it easier to correctly position the eye for image capture.
The latest Optos accounts cover the 18 months to March 31, 2016 to align the Fife firm's financial year to Nikon's. As such they are not comparable to the Optos accounts for the previous year.
Optos chief executive Robert Kennedy said the Nikon direction since acquiring Optos has been "business as usual" whilst maximising the benefits of being part of a larger organisation.
He added: "We have been able to generate savings through the supply chain and insurance, as well as leveraging their technical expertise into our development projects."
Revenue for the 18 months to March 31 was $122.9m (£93.8m), having increased from the sale of devices and service.
Finance lease and operating lease revenues were lower but intercompany revenues increased.
The accounts show share-based payments amounting to $3.7m (£2.82m) to certain employees, including senior executives.
Mr Kennedy reported that 96 new California devices were sold during the 18 months with the install base increasing to just over 1500 devices.
Gross profits of $63.1m (£48.1m) resulted from increased intercompany sales and continued product cost reduction.
Operating profit before tax and exceptional items was $23.4m. During the period Optos incurred $30m (£22.9m) of costs associated with Nikon's acquisition.
The directors consider Optos, with a total employee count of 186, is in "a strong financial position," and the board is pleased with the progress with the future product roadmap.
Optos is committed to investing into new product development and further enhancing its existing products and software.
Building clinical evidence supporting ultra-widefield becoming the standard of care is another objective.