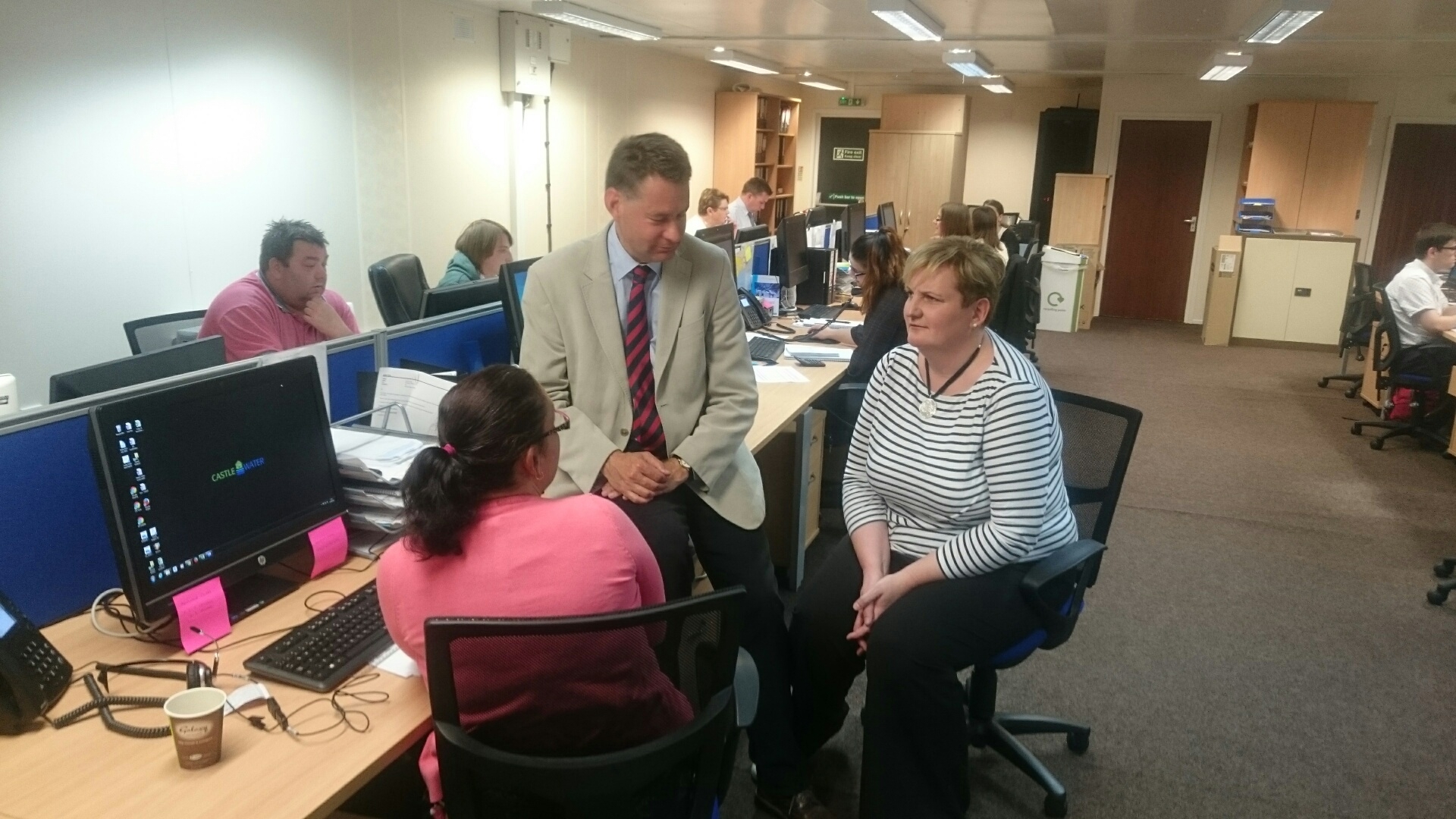 Conservative Mid-Scotland and Fife MSP Murdo Fraser and local councillor Caroline Shiers visited Castle Water in Rattray to commend the firm on winning a major contract from Thames Water.
The firm is to add around 100 jobs to its existing 50 posts to handle customer services for an estimated 250,000 Thames Water business clients.
The deal will also see the firm sell water to Thames Water's business customers.
Castle Water already supplies water services to customers in Portsmouth on behalf of Portsmouth Water.
Castle Water provides services and advice across a range of industries, including manufacturing, agriculture, education, leisure and hospitality, public sector and infrastructure.
Based at Craighall Castle, it operates all customer services in-house from its customer service centre in Perthshire.
Mr Fraser said: "Business water market deregulation has presented huge opportunities for firms like Castle Water and the number of new jobs set to be created in Blairgowrie & Rattray  will be hugely positive for the town.
"Castle Water has tremendous experience in the retail water sector and the skill of their team in Blairgowrie was no doubt influential in agreeing the transfer of Thames Water's retail activities."
Councillor Shiers said: "Castle Water were already a hugely important local employer and their intention to create an additional 100 jobs will further bolster the local economy.
"Blairgowrie & Rattray is a great place to do business and I would hope that the success of Castle Water will help encourage other large scale businesses to relocate to the area."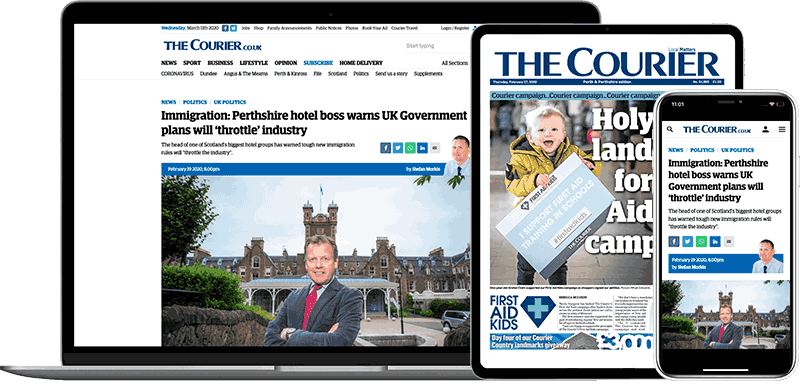 Help support quality local journalism … become a digital subscriber to The Courier
For as little as £5.99 a month you can access all of our content, including Premium articles.
Subscribe