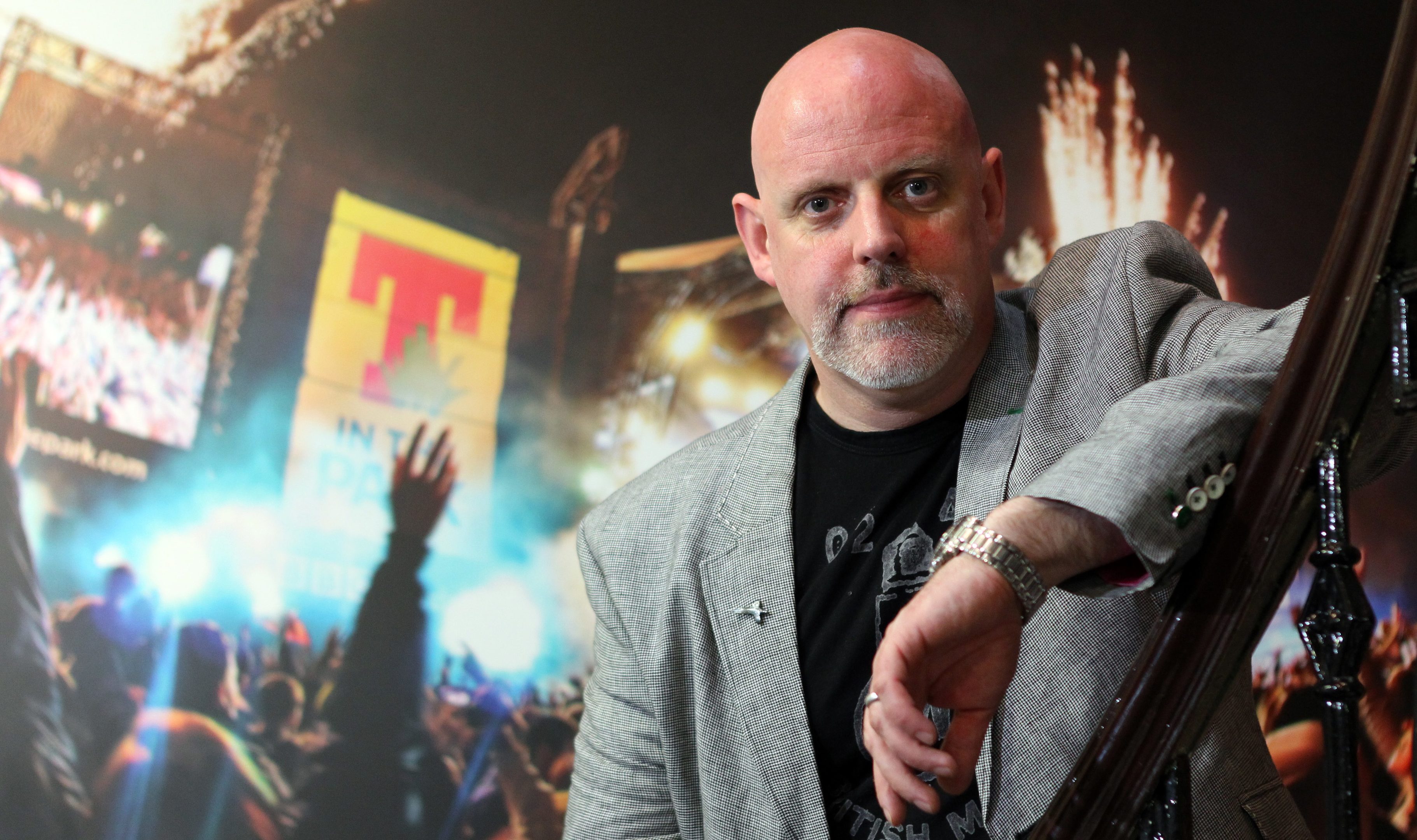 T in the Park promoter Geoff Ellis last night said protecting a pair of nesting ospreys at the festival's new Perthshire site had cost his firm £1 million.
It turned out the raptors were not affected by the commotion of the three-day music festival.
The DF Concerts director was commenting about the company's pre-tax profit falling from £6.24m to £3.6m in 2015 – the year the festival moved from Balado to Strathallan Castle.
The firm's accounts for 2015 lodged at Companies House show turnover rose by 1.8% to £43.9m.
Costs of sales were more than £3m up from the previous year at £37.5m,
however, resulting in the profit before tax plunging by 42.5% to £3.6m.
Mr Ellis said: "It's probably obvious to observers that moving site for one of the world's biggest music festivals would cost significant amounts of money.
"We were clear about this at the time of the move and it's why we asked for help.
"The already high costs of the move were further, and significantly, increased by the late discovery of an unregistered osprey nest, which in itself has brought about an annual increase in operating costs of around £1m per annum.
"It is ridiculous that these additional costs are due to the fact that we are
constrained by and required to comply with onerous, inflexible full planning conditions – most of them not relating to the ospreys, but that are only necessary because of the ospreys. "It really does beggar belief."
He continued: "The sad irony is that we have now proven for two years, beyond all doubt, that the osprey does not only exist but actually successfully thrives alongside one of the world's biggest music festivals.
"But still, we are treated the same way for a temporary event on one
weekend as if we were a permanent development.
"I'm all for the protection of wildlife – and the ospreys are never more
protected than when the festival is on – but the impact on the festival as a result is beyond comparison."
Directors Geoff Ellis, Denis Desmond, Paul Latham and Simon Moran
received dividends down from £1m to £650,000.
The total remuneration to the directors and senior employees defined as key management personnel was up from £521,118 to £579,205.