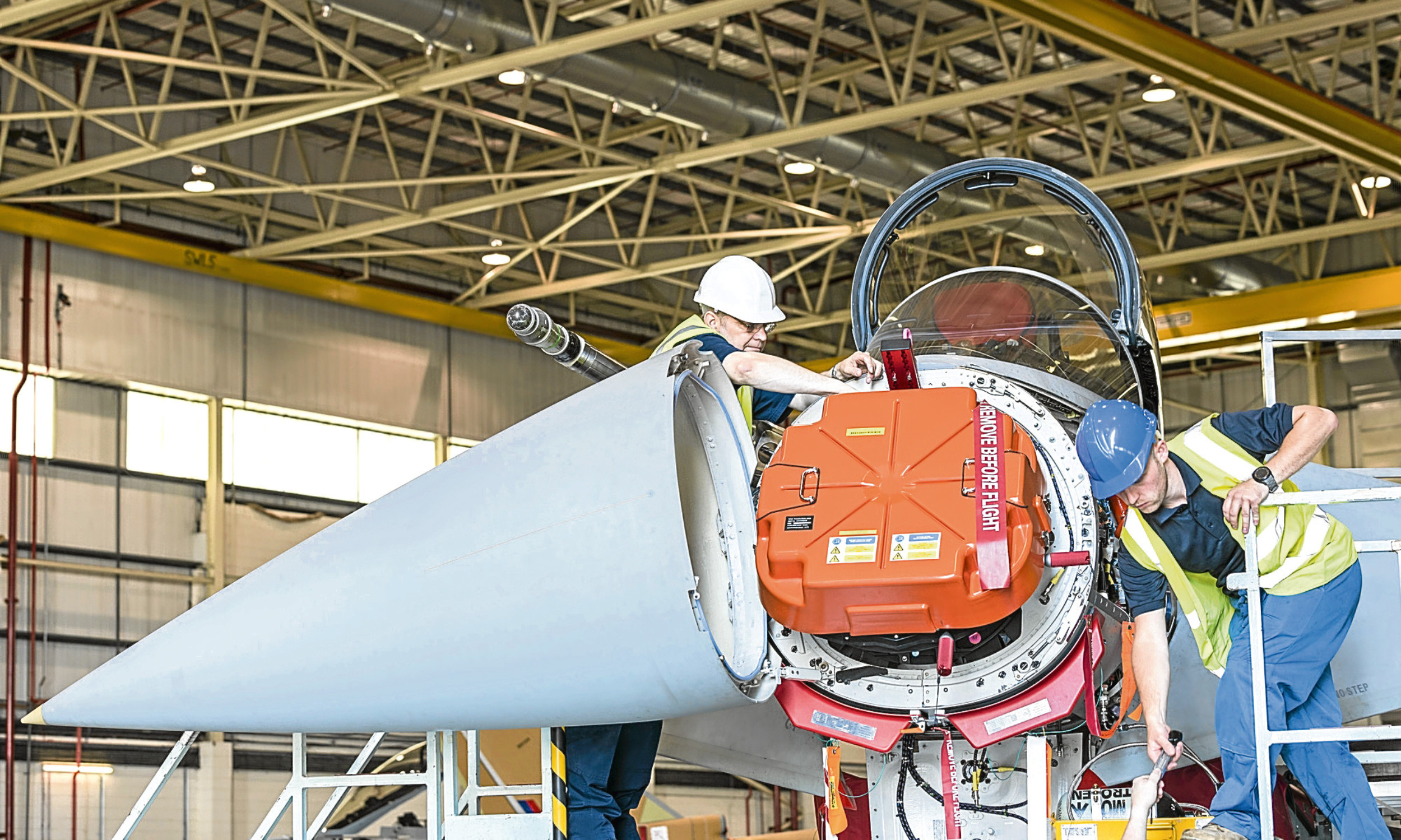 Around 120 high-tech manufacturing jobs in Fife have been safeguarded after BAE System's Hillend site secured a new pipeline of work worth millions of pounds.
The Dunfermline manufacturing facility has won three contracts from global aerospace, defence and security contractor Leonardo-Finmeccanica to supply printed circuit boards.
One of the contracts – to deliver a suite of boards for a state-of-the-art radar system – is scheduled to run for ten years.
The other two contracts will see Hillend supply printed boards and modules for an international radar system fitted to a number of modern military aircraft.
BAE Systems has worked with Italian-headquartered Leonardo – part of the group formerly known as Selex ES – for a number of years, providing development and testing expertise for their radar systems through their printed circuit boards.
The new contracts mark the start of the production phase of the programme.
The BAE team has been producing boards and modules for their radars since the late 1990s and for the Active Electronically Scanned Array technology team since 2002.
BAE's Hillend facility has spent more than 40 years delivering world class electronic services and complete manufacturing solutions for complex, robust, high density systems.
BAE Systems product and training services director Les Gregory said the new contract wins demonstrated the technology-led capabilities of the business and further strengthened the ongoing relationship with Leonardo.
He also paid testament to the capability of the team at Hillend and at Broad Oak in Portsmouth, a unit which provides support to the Fife manufacturing facility.
"It's a great example of an integrated approach to winning business, with the whole team contributing to this successful outcome," Mr Gregory said.
Hillend site lead Dave Rollo said the facility was delighted to have secured long-term work.
He said: "We've been involved with development work with Leonardo for a number of years so it's an excellent result to move on to the next stage, especially as this contract is part of a 10-year programme."
The new contract award came as BAE Systems revealed trading in the first nine months of 2016 had been in line with expectations and the group's financial outlook for the full year is unchanged.
It said it had made good progress with working with the Ministry of Defence on implementing the Strategic Defence and Security Review, and a Typhoon aircraft support partnership agreement worth a potential £2.1 billion over 10 years was signed in July.
The group added that first steel was cut on the UK submarine successor programme this month and its surface ships division was "progressing towards defining an overall Type 25 build contract."
business@thecourier.co.uk