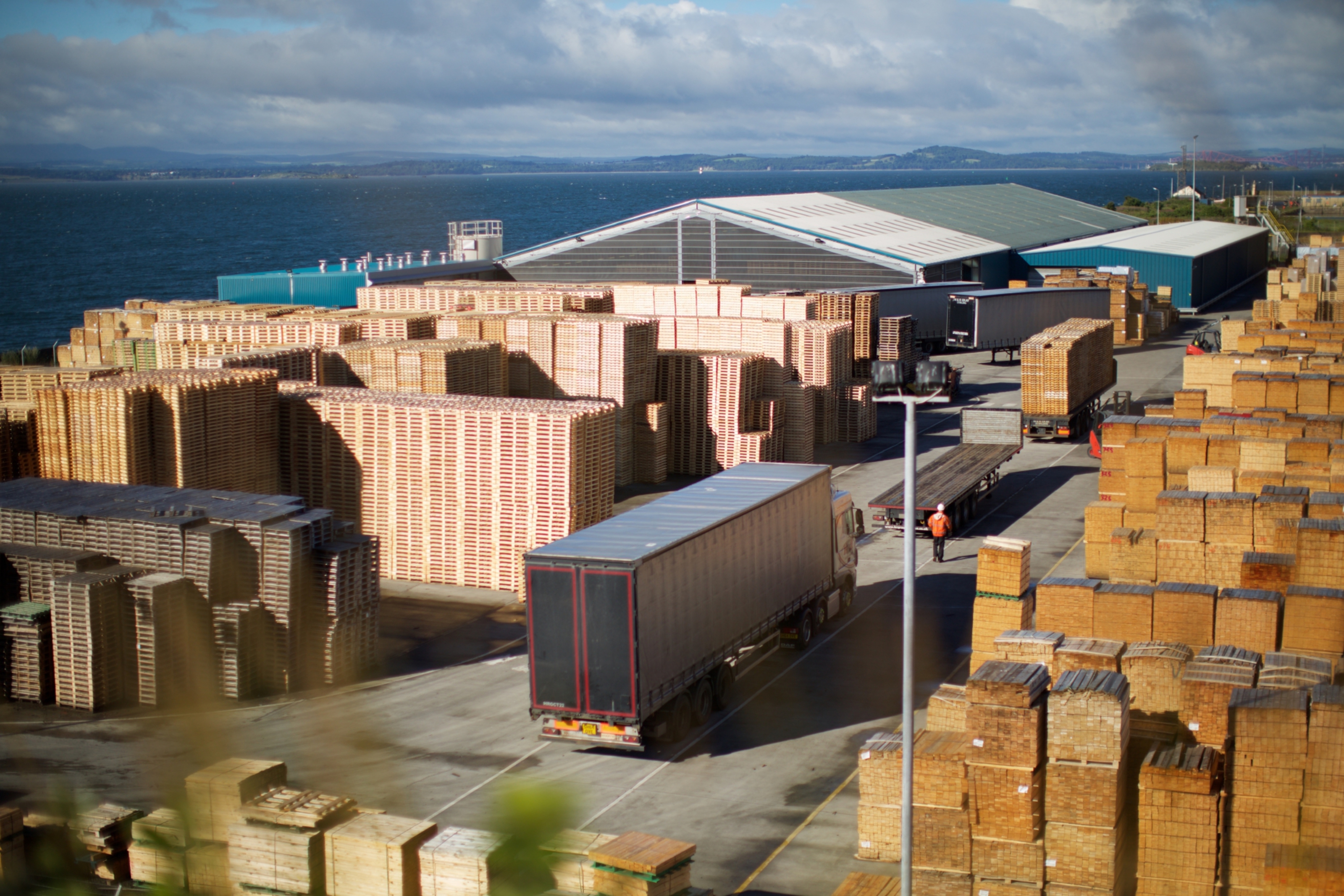 Fife-based pallet producer Scott Group Investments stacked up a 37% rise in pre-tax profit to almost £5 million after a major takeover deal.
The Dunfermline based firm's turnover remained at around £117m in 2015 but its profit before tax soared by £1.3m (37%) to £4.985m.
The leading industrial supplies organisation provides a wide range of goods and services to industrial and manufacturing markets throughout the UK and in Europe.
It produces pallets, packaging, agricultural boxes, tools, workwear and safety equipment, commercial insurance and property services.
Employing about 1000 staff across the UK, it has operations in Latvia where its Palesu Kompanija subsidiary secures timber for its products throughout Europe.
As a result the Scott Group is now the UK's largest importer of pallet material.
Director Norman Scott said the group's re-banking with HSBC in March of 2015 helped with its strategy of growth through acquisition.
In August 2015 the Halbeath Business Park organisation completed the purchase of Norfolk pallet maker HLC (Wood Products) for an initial consideration of £8.28m.
The deal brought additional turnover and an opportunity to consolidate pallet operations in the south east of England where the majority of HLC activity is centred.
The move was welcomed by Scott Group customers who stand to benefit from operational efficiencies, enhanced product and service offerings and through the growth and development of pallet re-use and recovery initiatives.
Scott Group sold its packaging businesses in Glasgow, Wolverhampton and Manchester to focus on core activities.
Mr Scott said the future outlook is positive with all group businesses continuing to enjoy trading at an increased but steady level.
"The integration of the HLC business is a significant focus but further acquisition opportunities continue to be assessed which together with a number of initiatives being worked on across all divisions will ensure ongoing growth and improving performance," he explained.
During August 2016 the £1.275m acquisition of Northern Case Ltd of Cheshire was completed adding automated pallet production capacity and the opportunity to consolidate existing operations in the important north west of England.
The Scott Direct division, under new leadership, is working on a number of important projects  to build on recent success.
These include the further development of the e-commerce web platform launched in autumn 2015 and a major warehouse development and reorganisation planned for 2016/17.
Its collaboration with B&Q for the Green Pallet Scheme won a major industry award.
The venture involves pallets made from responsibly sourced timber to reduce wastage from white wood pallets.
It is expected that the wider Kingfisher Group, parent to B&Q, will extend the scheme across its group throughout Europe and beyond.